Zack Fedor and the Long Goodbyes (Duo Set)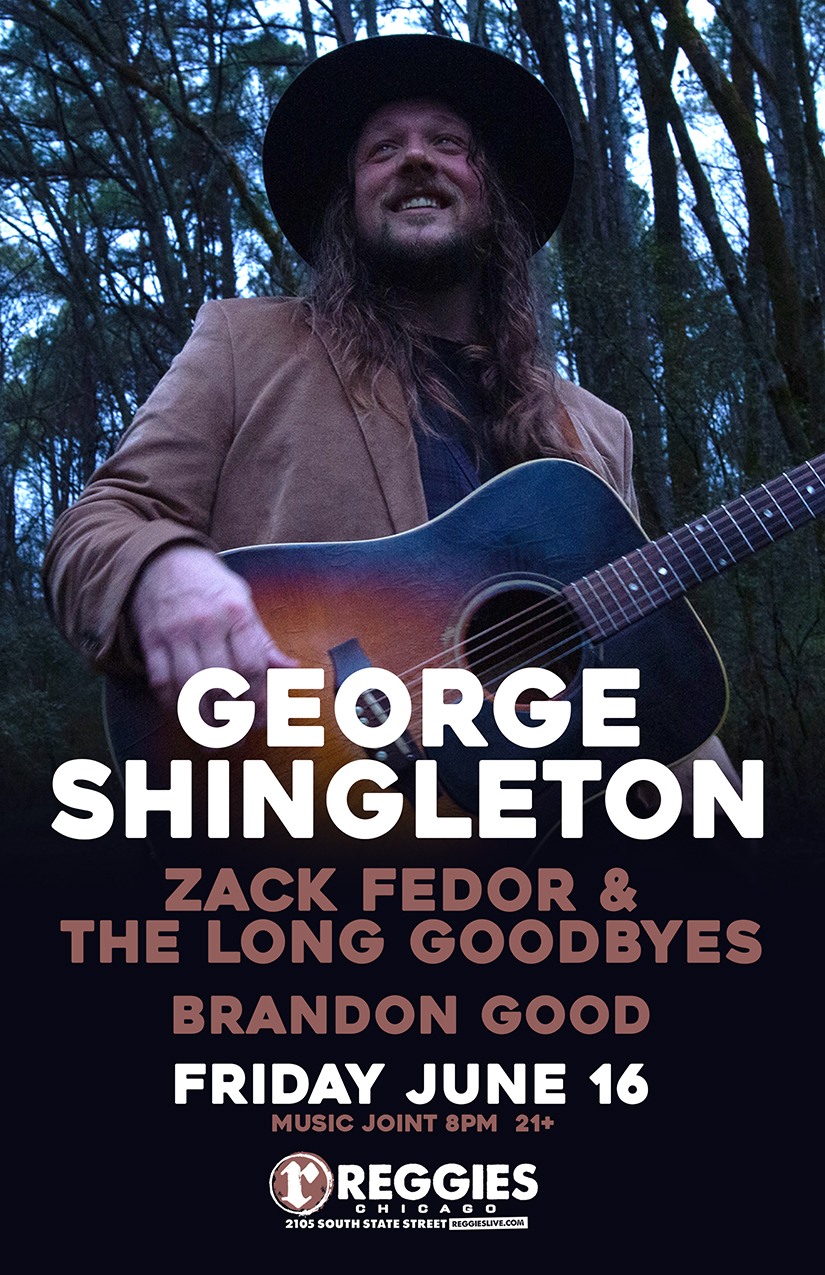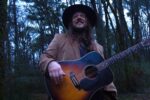 GEORGE SHINGLETON
Generations of Shingleton men have played an amalgam of bluegrass and the Appalachian "hill country" music familiar in their area of rural West Virginia, but George Shingleton was the first to make the move from the local church choir to Nashville.
"We were all taught that blood was basically your savior and your lifeline, and how close we needed to be to one another," Shingleton says. "We didn't grow up with money at all, but the 'family-ness' was very, very rich in our household, and I could never have asked for anything better."
Despite a childhood spent with music at the forefront, Shingleton didn't seriously begin writing songs until he was an adult. A number of years into making music his full-time job, it's still Shingleton's family, as well as his friends and fans, who drive him to go after this dream.
"I know that I couldn't keep doing what I'm doing without the support from people who really care about the music that I'm putting out," says Shingleton. His wife, Emily, saw his potential and was the person who initially encouraged him to pursue this career, and his fans are the reason he keeps pursuing it. "I've been doin' this a long time," Shingleton adds. "The reason I know I can do it is because of them."
All that support certainly isn't misplaced. Shingleton's second full-length album, 2020's Out All Nighter, proved him "a skilled song craftsman and a talented vocalist… straddling the line between outlaw country and southern rock in his own original style" (Glide Magazine). His Shot or Two EP, released in January 2023, paired him once again with dear friend Dave Pahanish — who has co-written #1 singles for Toby Keith, Keith Urban, and Jimmy Wayne — as his producer, and Shingleton is working on more new material, to be released later this year.
Among those new songs are "Beer Drinkin' Women," co-written with Justin Wilson, a "let-your-hair-down, have-a-good-time" track — a rarity for Shingleton, the artist admits — and "I Can't Let You Go," a brokenhearted ballad with a darker, more rock-leaning edge. Neither, however, is completely out of left field for Shingleton, who as a teenager fell in love with the outlaw country and southern rock sounds of the Allman Brothers Band, Merle Haggard, Waylon Jennings, Lynyrd Skynyrd, Hank Williams Jr.
"I don't feel like I'm straying away from any of my roots, but I feel like these new songs are a little more accessible," says Shingleton, whose music toes the blurry lines between Americana, country, blues, southern rock, and gospel. The man with the "rich baritone full of love and comfort" (Americana Highways) remains committed to maintaining authenticity and integrity within his stories and sound — a move that has, throughout his career, garnered him the respect of artists such as Bucky Covington, Charlie Daniels, John Michael Montgomery, Darryl Worley, and others who have invited Shingleton to share the stage.
In addition to earning spots on a variety of digital music playlists — Apple Music's "Country Roads," "Back Porch Country," "New in Country," and "Country Lovin'"; Spotify's "New Music Nashville"; and Amazon Music's "Fresh Folk & Americana" — Shingleton's songs have found their way onto television. His 2021 single "West Virginia Moon" was used in the fly-fishing show "Fly Rod Chronicles," and another of his songs, "Restless Ways," was featured in an episode of the hit TV series "Yellowstone."
Prior to the pandemic, Shingleton began livestreaming regularly on Facebook, and fans eager to see him perform can catch him monthly on his Facebook page for his "Tuesday Night Tunes" series, which more than 1.4 million viewers have tuned in to watch. In 2023, though, Shingleton is eager to be out on the road more often, after years as a "weekend warrior."
"I just want to be playing my music for people," he asserts. "I want to make music that people can connect to in times of both celebration and sadness. Music brings us together in such a universal way."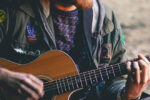 ZACK FEDOR & THE LONG GOODBYES
An Illinois native, Zack Fedor takes listeners on a musical journey through the backroads and taverns of small town USA. His songs speak to those listening for a genuine representation of Midwestern life. Stories about hardship, love, drinking, loss, partying, relationships, and being born in an area often forgetten about.
Zack Fedor & The Long Goodbyes are Zack Fedor, Nate Traynor, Garrett Foster, Gene Jenke, and Kevin Ray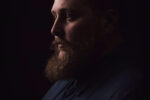 BRANDON GOOD
Brandon Good enters the Americana parking lot through the side door of the punk club via Chicagos' Flatfoot 56. Years of heavy international touring, festing, and several studio albums, Brandon makes good on the precedent and lets the muddy waters of rock 'n roll, folk, and country converge. These divergent worlds are expressed not only in his person, but in his original compositions.