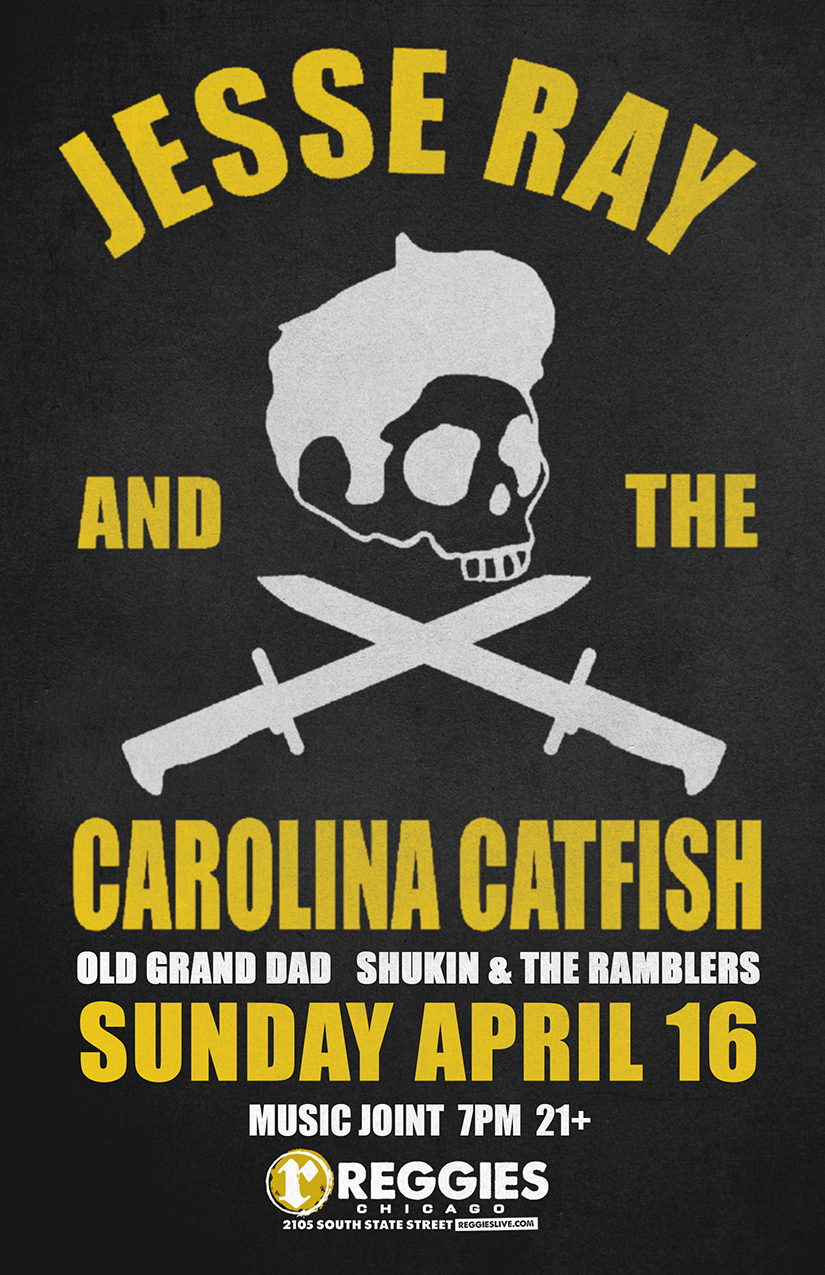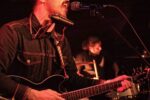 JESSE RAY AND THE CAROLINA CATFISH
Jesse Ray and the Carolina Catfish is a Rock N' Roll Blues duo from Grand Rapids, Michigan. The band is known for their Elvis-style vocals, amazing guitar riffs, splitting harmonica, and danceable drumming.
Starting out in 2014 with open-mics in Grand Rapids, MI, Jesse Ray and the Carolina Catfish now perform their hypnotic rock music across the United States.
Jesse Ray – Vox, Guitar, Harp
Paul Jensen – drums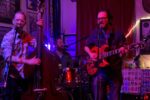 OLD GRAND DAD
OLD GRAND DAD is an ethylene soaked 4-piece from Chicago, Illinois. Bred for rockabilly, these freaks have started sneakin' out by the light of the moon to taste the rest of the "Devil's music."
California bass man Cody "Goose" Siragusa and Hoosier drummer deluxe Danny Lee Beasley shared a love of the old man's music and a serving job in Wrigleyville; enough said. Their duet turned trio with guitarist and North Avenue homeboy Colin Brennan, a bastard of city and country but Irish enough to break a string each night. Then somehow Chauncey Davis-Mauney snuck in from Mississippi with a harmonica and the room was full.
Road tested and dancer approved, OGD is an all-singing, all-writing, washer pitchin' electric hayride on fire. BYOFireworks. Goose handles the matches. 
Featured on WXRT's Local Anesthetic with Richard Milne and on WGN's Pretty Late with Patti Vasquez.
OLD GRAND DAD IS:
​CODY "GOOSE" SIRAGUSA, Bass & vocals
DANNY LEE BEASLEY, Drums & vocals
​COLIN BRENNAN, Guitar & vocals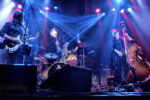 SHUKIN AND THE RAMBLERS
Shukin and the Ramblers is the Rusty Roots Rock Revue you'll have to see to believe. Influenced by the American sounds of the Chicago Blues, Classic Rn'B, Roots Country, a Funky dose of Gypsy Jazz and a Punk Rock edge.  Matt, Dan, and Rob are a power trio with expansive song lists of original material and cover songs, providing a high-energy and engaging live show. From the past hundred years through the present, Shukin and the Ramblers cross many genres – keeping audiences thirsty for more.  SOUNDS LIKE:  Muddy Waters, Howlin' Wolf, The Rolling Stones, Chris Stapleton, The Stooges, Devil Makes Three, Jimi Hendrix, Stray Cats, Tom Waits