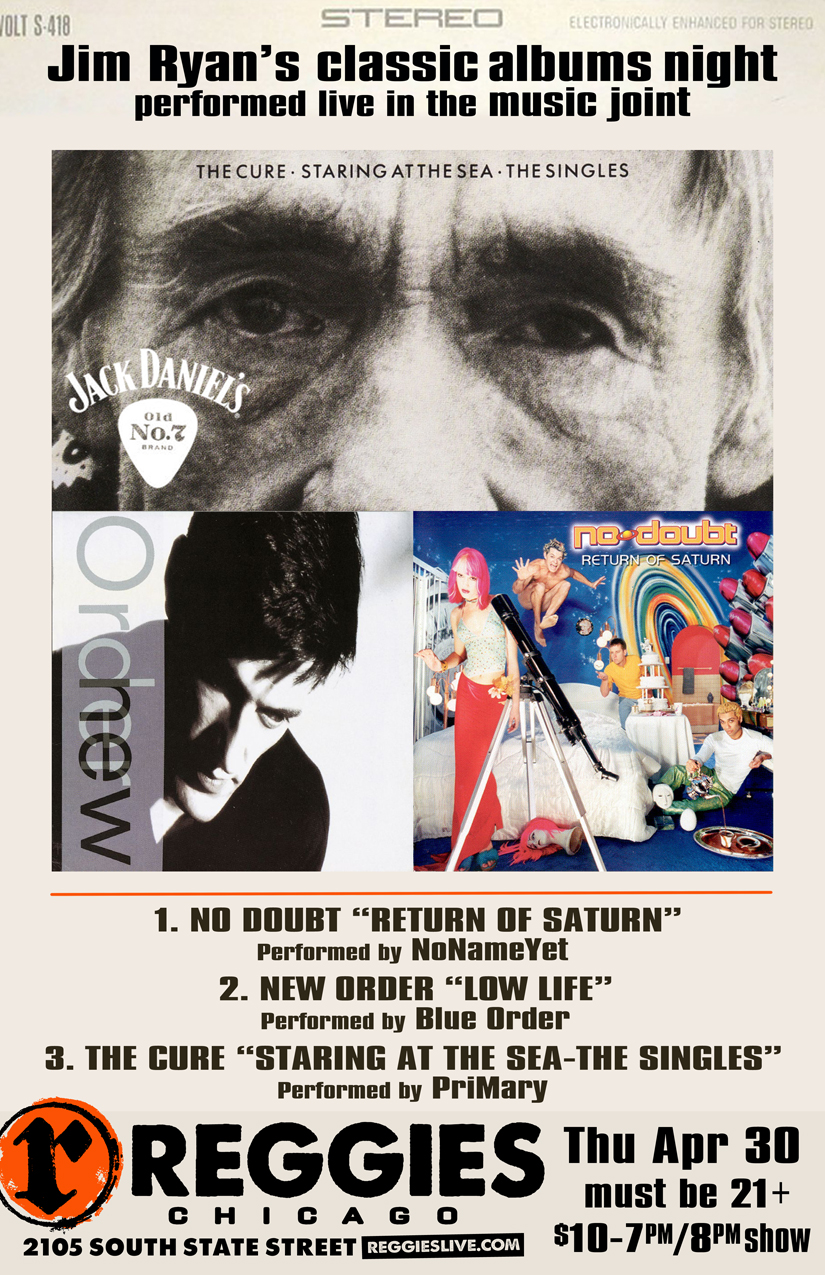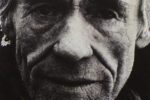 THE CURE "STARING AT THE SEA – THE SINGLES"
(performed by PriMary)
Big and moody, Staring at the Sea compiles some hits and near misses of these excavators of the dark soul. Beginning with their earliest hits–the sparse "Killing an Arab," the aptly tedious "10:15 Saturday Night," and the charming "Boys Don't Cry"–this collection stops before the comparative giddiness of Kiss Me, Kiss Me, Kiss Me.
Musicians first, brooding art types second, The Cure's unique instrumentation doesn't get the credit it rightfully deserves. The thrashy, trash-can break in "Jumping Someone Else's Train," the sprightly synthesized recorder of "Close to Me," and the techno-pop disco lines in "Let's Go to Bed" and "The Walk" are downright brilliant in their effectiveness and simplicity. A string of money shots if ever there was one. –Steve Gdula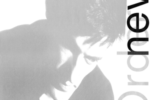 NEW ORDER "LOW-LIFE"
(performed by Blue Order)
Low-Life is the third studio album by English rock band New Order, released on 13 May 1985 by Factory Records. It is considered to be among the band's strongest work, displaying the moment they completed their transformation from post-punk hold-overs to dance-rockers. The album shows New Order's increased incorporation of synthesisers and samplers, while still preserving the rock elements of their earlier work. The original Factory CD issues of the album were mastered with pre-emphasis.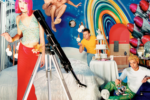 NO DOUBT "RETURN OF SATURN"
Return of Saturn is the fourth studio album by American rock band No Doubt. It was released on April 11, 2000, by Trauma Records and Interscope Records. It marked the band's first album as a quartet, following the departure of original keyboardist Eric Stefani in 1994. After touring for two and a half years to promote their breakthrough third studio album, Tragic Kingdom (1995), No Doubt wrote several dozen songs for its follow-up and eventually settled on working with producer Glen Ballard. Creating the album became a tumultuous process lasting two years, during which there was dissension among band members and between the band and its label. The album was completed after the band returned to the studio and recorded what became two of its singles.
The album maintains the ska punk and reggae influences of the band's previous work, but with slower, more ballad-like songs. The lyrics to many of the songs describe singer Gwen Stefani's pining for a more domestic life, contrasting that with her commitment to a music career.