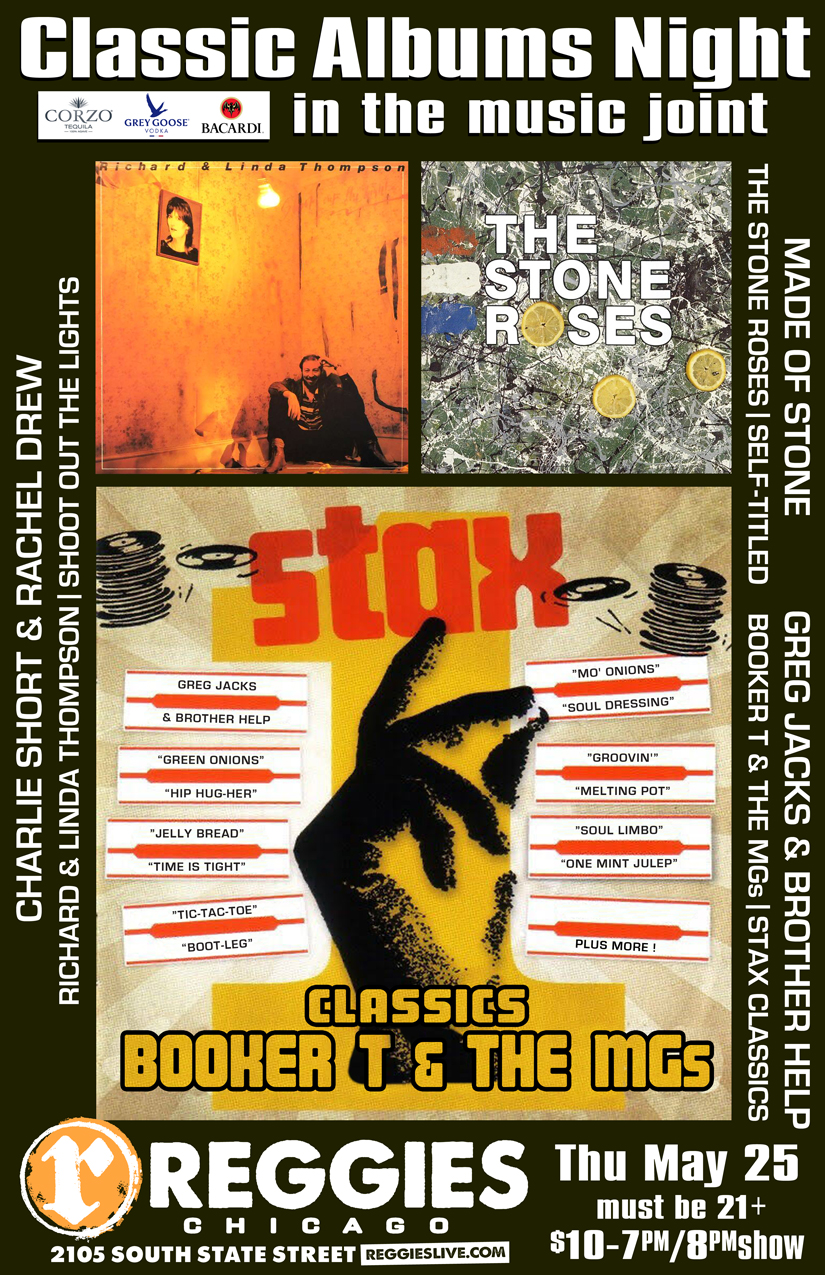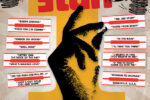 BOOKER T & THE MGs "STAX CLASSICS"
(performed by Greg Jacks & Brother Help)
Booker T. & the M.G.'s were an American instrumental R&B/funk band that was influential in shaping the sound of Southern soul and Memphis soul. The original members of the group were Booker T. Jones (organ, piano), Steve Cropper (guitar), Lewie Steinberg (bass), and Al Jackson Jr. (drums). In the 1960s, as members of the Mar-Keys, the rotating slate of musicians that served as the house band of Stax Records, they played on hundreds of recordings by artists including Wilson Pickett, Otis Redding, Bill Withers, Sam & Dave, Carla Thomas, Rufus Thomas, Johnnie Taylor and Albert King. They also released instrumental records under their own name, including the 1962 hit single "Green Onions". As originators of the unique Stax sound, the group was one of the most prolific, respected, and imitated of its era. By the mid-1960s, bands on both sides of the Atlantic were trying to sound like Booker T. & the M.G.'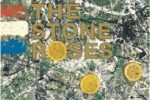 THE STONE ROSES "THE STONE ROSES"
(performed by Made Of Stone)
The Stone Roses is the debut studio album by English rock band the Stone Roses. It was recorded mostly at Battery Studios in London with producer John Leckie from June 1988 to February 1989 and released in May of that year by Silvertone Records.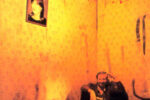 RICHARD & LINDA THOMPSON "SHOOT OUT THE LIGHTS"
(performed by Charlie Short and Rachel Drew)
Shoot Out the Lights is the sixth and final album by British husband-and-wife rock duo Richard and Linda Thompson. It was produced by Joe Boyd and released in 1982 on his Hannibal label. A critically acclaimed work, AllMusic's Mark Deming noted that Shoot Out the Lights has "often been cited as Richard Thompson's greatest work, and it's difficult for anyone who has heard his body of work to argue the point.