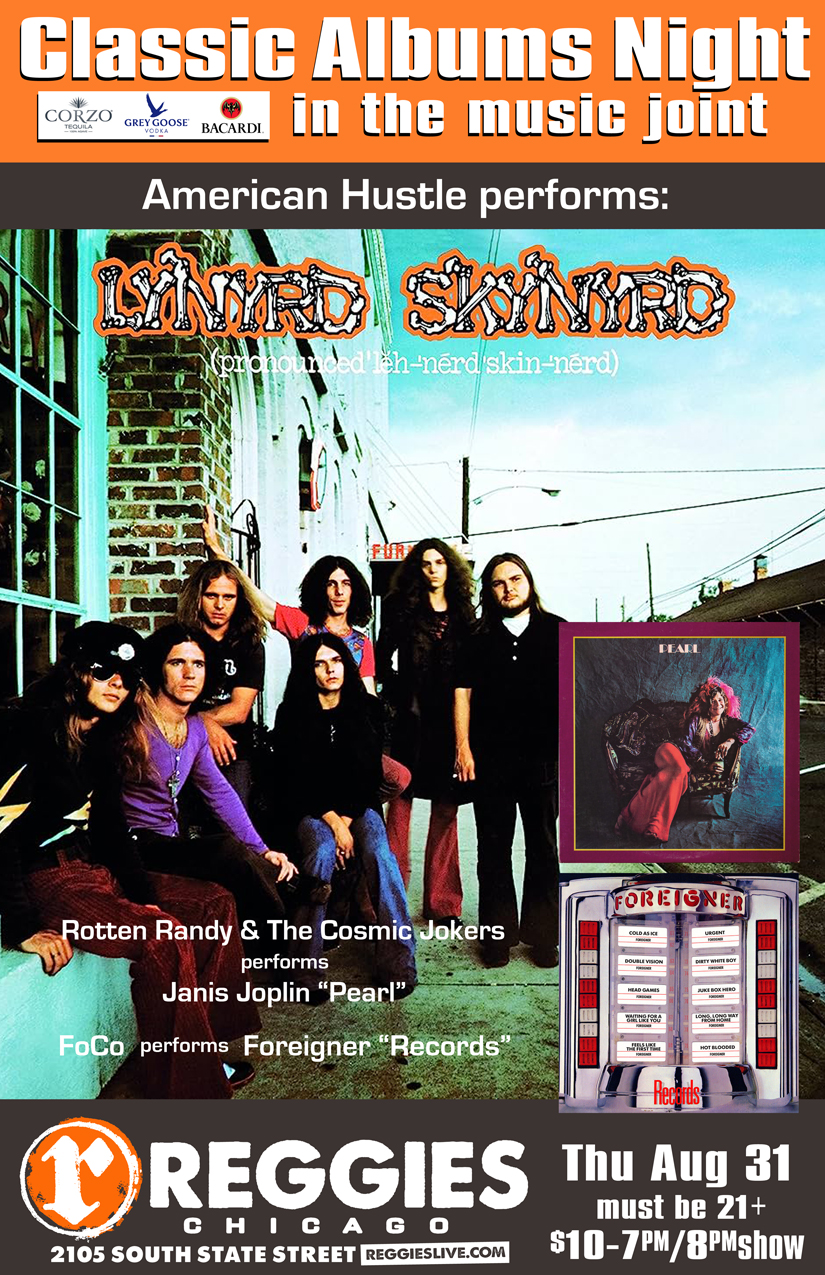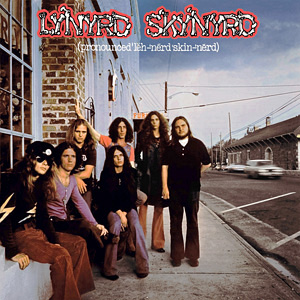 LYNYRD SKYNYRD (Pronounced 'Lĕh-'nérd 'Skin-'nérd)
(performed by American Hustle)
(Pronounced 'Lĕh-'nérd 'Skin-'nérd) is the debut studio album by American rock band Lynyrd Skynyrd, released on August 13, 1973.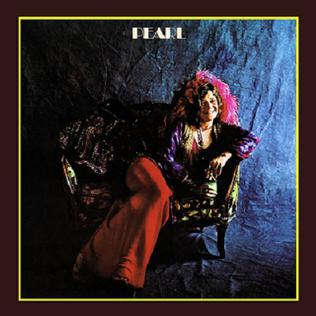 JANIS JOPLIN "PEARL"
(performed by Rotten Randy & The Cosmic Jokers)
Pearl is the second and final solo album (and fourth album overall) by Janis Joplin, released on January 11, 1971, three months after her death on October 4, 1970. It was the final album with her direct participation, and the only Joplin album recorded with the Full Tilt Boogie Band, her final touring unit. It peaked at number one on the Billboard 200, holding that spot for nine weeks. It has been certified quadruple platinum by the RIAA.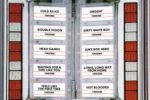 FOREIGNER "RECORDS"
(performed by FoCo)
Records is a compilation album by the British-American rock band Foreigner, released on November 29, 1982, to span the band's first four albums through 1981. Along with their second album, Double Vision, this release is the group's best-selling record. It has been certified 7× platinum by the RIAA.