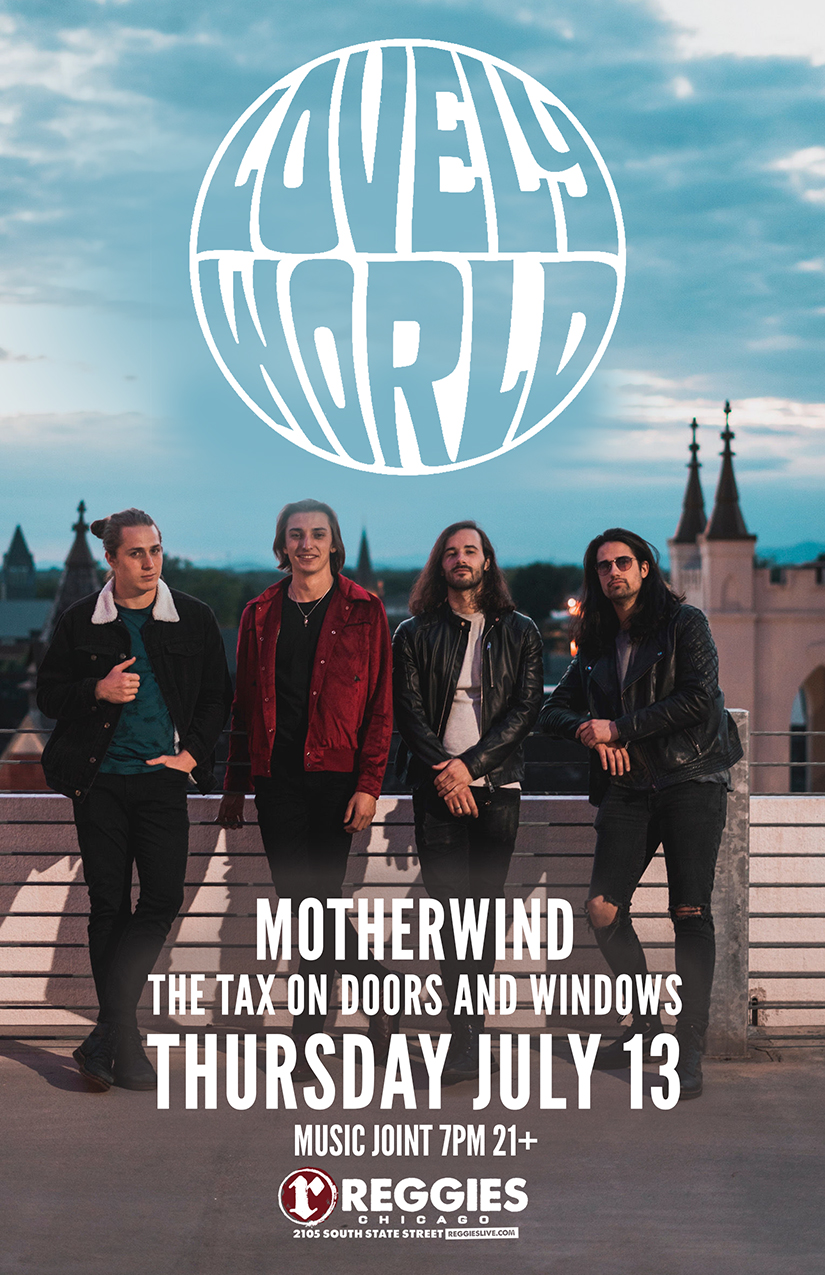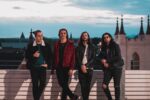 LOVELY WORLD
Just like a satellite hurtling towards earth, Lovely World takes the pulse of our culture and mirrors it back to society.  Unrequited love, drug addiction, social afflictions and fearful political etiquette are some of the themes this rock hard four piece puts into orbit. Just as you try and label them strictly a hard rock band, a new wave of beautiful harmonies and romantic notions will lay you down with crying guitar leads, solid bottom end and passionate vocals.
Hailing from Spartanburg, South Carolina, brothers Landon Rojas (lead vocals and guitar) and Cade Rojas (drums) formed Lovely World in 2015 with influences all across the spectrum.
Joined by bassist Michael Gilbert and guitarist Daniel Williams, the lineup was complete. Recording new music in 2021, and touring in 2022, the excitement is just beginning.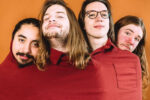 MOTHERWIND
Hidden deep along the river bends of Eau Claire, Wisconsin, you'll find Motherwind. Forming in August of 2020, the quartet—Anthony Frey (vocals, guitar), Nate Rogers (lead guitar), Michael Hargens (bass), Jackson Kleingartner (drums)—has already taken lengthy strides in revealing their primal artistry to the masses, despite their formation amid the coronavirus pandemic. The group originally began writing songs under the name "The Color Scene" at a horse sanctuary owned by a mutual friend. Since then, the band has branded themselves under the new name with an electrifying live show in their arsenal. The young group's 70s-bred roots and alt-groove sound has left the floors of rock clubs and bars tremoring, and the concoction of psychedelic riffs and hair-raising chord progressions leaves their audiences stirred. Motherwind has shared the stage with the likes of Crobot, The Black Moods, Royal Bliss and P.O.D., and the band is consistently invited back to venues. With a heavy tour schedule during the summer of 2021, the young group has already shown efficacy in creating a blazing reputation within the up-and-coming rock scene. Current focuses of the band include constructing their own recording studio above a weight training facility, releasing their breakthrough EP, maintaining a consistent touring schedule and of course finding new and exciting ways to bring people together with their tasty brand of alt-rock.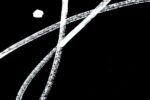 THE TAX ON DOORS AND WINDOWS
We are The Tax on Doors & Windows – an Alternative Rock band from Chicago, Illinois.
Our goal is to put on amazing live shows, collaborate with talented friends, and make music we're proud to share with the world.