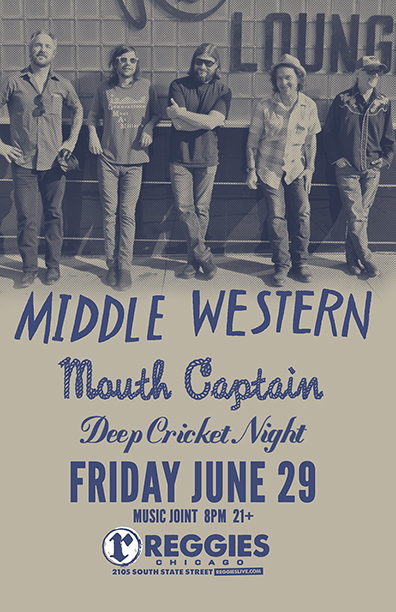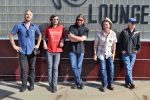 MIDDLE WESTERN
Middle Western was formed out of a long friendship and discussions the various members had while playing on each others' recordings and the occasional band show organized as a way to play and sing songs written and recorded by other members. The band is made up of singer/songwriter and Anti Records artist William Elliot Whitmore on bass guitar and vocals; singer/songwriter/session keyboardist and founder of legendary Iowa roots music label, Trailer Records, David Zollo on keyboards and vocals; Chicago multi-instrumentalist Stephen "The Kid" Howard (James McCartney, Pinebender, Mississippi Heat) on electric guitars; Stevie Doyle (The Hoyle Brothers) on electric and slide guitars; and in-demand Iowa City drummer Brian Cooper on percussion. The fact
that members live in Chicago (Doyle, Howard;) rural Iowa City (Cooper and Zollo;) and rural southernmost Iowa (Whitmore;) Middle Western brings together the influences and talents of its members to create something at once unique and familiar. Mixing New Orleans piano stomps, Crazy Horse-era guitar epics and proto-garage boogie, Middle Western is at work on their debut record, at Lone Tree's Flat Black Studios, with Luke Tweedy engineering and mixing, and a summer 2017 release planned.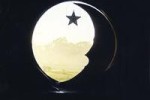 DEEP CRICKET NIGHT
Deep Cricket Night is a four cornered, pearly moonlight serenade unfurled headlong into dawn with Beggar's Banquet in your ride, Townes Van Zandt at your side, and an original melodic moan comprised of Lance Drake (gtr, vocals), Greg MacAyeal (bass), Jaime Delgadillo (lead gtr, dobro, vocals), Kathryn Diana (violin, vocals), and Bill Skafish (drums).
Musically, they build their unique electric-acoustic sound with an instrumentation highlighted by the tasteful lead guitar of Jaime Delgadillo and the lead vocal-lyrical presence of the band's primary songwriter, Lance Drake.
Deep Cricket Night is a versatile band that can play any kind of venue and do so with a more stripped down sound and line up or with the full band. They mix indie rock, alt country, folk, and indie grass into a cohesive style all their own.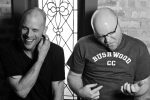 MOUTH CAPTAIN
With a name like Mouth Captain, one might expect to be brought back to that time you first tasted the vinyl interior of a '74 Dodge Dart. But these two Blue Man Group alumni have weightier matters to lift, namely understated melodies coolly set in coppery reverb. Eric Gebow specializes in vintage drums and other assorted percussive rarities, while Mike Burns distills the truth of Americana into spare lap steel loops. Mouth Captain embraces the vastness of slow and purposeful dreamyness, but with a confidence that only comes with the ability to play ten notes in a space, but selecting the most effective three. Somewhere in the space between Bill Frisell's country offerings, an instrumental Portishead, and a southwestern minimalist cowboy, Mouth Captain finds a warm blanket of lush to carry you over the horizon of space time.
-Weird Beard, 2013