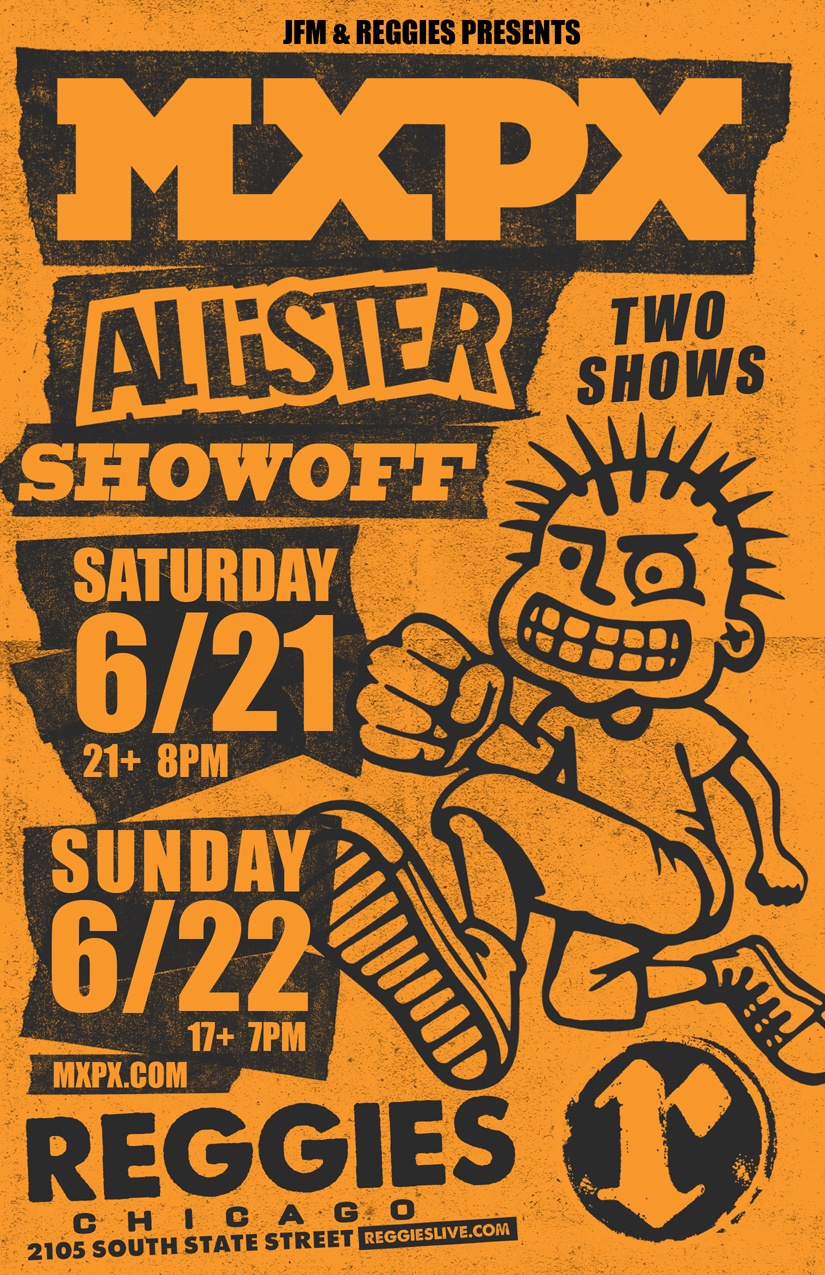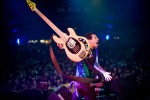 MXPX
If there's one thing that can be said about Bremerton stalwarts MxPx, it's that the perils of being career musicians will never outweigh the joy they've found in truly doing what they love, because no matter how many pitfalls are thrown in their path, "There is a song in there somewhere," says lead vocalist/bassist Mike Herrera. Plans Within Plans, the trio's ninth studio record, was released in 2012.
MxPx had not released a full-length album in five years (2007's Secret Weapon), and through those times, the band had endured their fair share of tribulations. Whether it was identity theft, credit card fraud, outrunning muggers in foreign countries, constant van breakdowns, accumulating debt in an attempt to fund tours — the list could go on.
The result of these struggles is Plans Within Plans, a two-decade career coming to grips not only with aging as a band, but also the harsh reality that they are still on a steep upward climb toward their collective goals. Always sharing an endearing commonality with their diehard fans, the album has its throwback moments while still managing to employ a few surprises.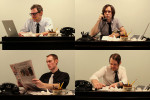 ALLISTER
Allister is a four piece pop punk band based out of Chicago, IL formed in 1996 consisting of members Tim Rogner, Scott Murphy, Kyle Lewis, and Mike Leverence.
They were one of the first bands signed to Drive Thru Records and worked with the label
through many transformations and label deals with MCA, Geffen, and Sanctuary. They have released 5 full length studio albums, 1 EP and 2 seven inches. They have played thousands of shows across dozens of countries touring with some of the largest bands/ festivals in their scene. Allister has sold hundred of thousands of records worldwide and have had one of their releases certified gold. They played themselves and had their music featured in the 2004 MGM movie "Sleepover" starring Alexa Vega, Steve Carell and Jane Lynch.
They went on Hiatus from 2007 and 2010 to return with a new deal with Universal J and release their two latest albums "Countdown to Nowhere" (2010), and "Life Behind Machines" (2012).
Singer Scott Murphy also recently released an album with "Weezer" singer Rivers Cuomo.
They are currently playing shows and writing for their sixth studio album.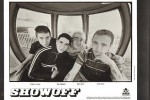 SHOWOFF
Showoff was a pop punk band from Chicago, Illinois led by vocalist (and auxiliary guitarist) Chris Envy.
Showoff was formed in 1997 in Villa Park, Illinois. The band consisted of Chris Envy(vocals/guitar), Daniel Castady (drums), Graham Jordan (guitar), and Dave Envy (bass). In 1998, Showoff signed with Maverick Records while it was owned by Madonna. Their self-titled debut album was released the following year in 1999, and was produced by Goldfinger's John Feldmann. The single "Falling Star" reached No. 36 on the Billboard Modern Rock charts that same year. A few line up changes occurred over the years. Magoo took over guitar duties from Chris, who then focused solely on vocals. Dave and Graham left the band to be replaced by Nick Piljay and Kyle Lewis.
Showoff disbanded c. 2002, following a change in ownership of the label from Madonna to Fredrick DeMann. This restructuring, along with increasing friction within the group, led to the dissolution of the band without any indication of reforming. They left an unreleased album with producer Mark Trombino.
In late 2005, Chris Envy re-formed Showoff with all new members. They included Nate Envy, (lead guitar), Carl Kusch (bass), and ex-August Premier Mickey Molinari (drums). Rhythm guitarist Lance Tamras was added shortly thereafter. They recorded and released Waiting for you, an EP that was produced by Marc McClusky. Showoff broke up again in late 2006.
In late 2013 Chris, Dave, and Dan officially announced they were going to start playing shows again in 2014. The three are the only original members in the lineup. Rumor has it that Graham and Magoo both considered returning but ultimately turned it down. With the core of Chris, Dave, and Dan, they are currently booking shows all over the country. When asked if they would continue as a band beyond reunion shows Dave said (via a live Facebook Q&A) "I am hopeful we can continue as a band as long as the people will have us". He also touched on subjects such as new Showoff recordings, full tours, new merch, etc., stating that "everything is on the table" and that he "wouldn't rule anything out at this point".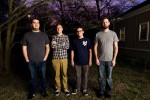 MEASURE FOR MEASURE
$50 VIP Tickets
includes Meet and greet, early entry, special screen printed poster, and dinner at Reggies.