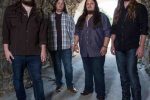 OTIS
"The "OTIS" disc is stunning. Fine singing, authentically talented harp work, sweet guitar tones… all around enjoyable listening. Done burned it in to the hard drive…!" – Billy F. Gibbons – ZZ Top
Deep in South Central Kentucky authentic music is alive and well through native musicians who are still testifying to brothers and sisters all around the world. Otis has taken in a steady diet of Roots, Blues, and Classic Rock and Roll, and created their own unique sound. Otis draws from the raw electric sounds of Muddy Waters and stirs in a heavy influence of Southern sounds, courtesy of The Allman Brothers Band, Wet Willie, and more.
This sums up what the sound of Otis is musically and gives a glimpse into the sound and soul of the four-piece band. The members of Otis consist of Boone Froggett vocals/guitar, Steve Jewell guitar, John Seeley bass, and Andrew Gilpin drums. The members of Otis share the same vision of writing and creatingorganic music while taking their audience to church by hitting on all emotions. If a stage filled with vintage music gear and Blues flavored Rock and Roll music is something you enjoy, then it's time to drink from the healing waters of Otis!
The Otis electric Rock N' Roll revival is coming soon to a town near you!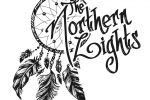 THE NORTHERN LIGHTS
If someone asked you categorize The Northern Lights, one would be faced with quite the challenge. Fearlessly combining influences from all over the spectrum, the band has no trouble appealing to listeners across many different genres. With such a diverse approach to their music, it's no surprise this Chicago based quartet has shared the stage with an array artists from Black Stone Cherry, Saliva and Saving Abel to artists like Chase Rice, Josh Thompson and Samantha Fish. On a mission to simply write music that is pure, The Northern Lights deliver a breath of originality to an era heavily saturated with the artificial and superficial.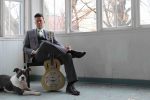 JACK BUTLER'S JONES
Jack Butler's Jones is a powerful combination of contemporary lyrics and arrangements with the raw, dangerous, but comforting fell of old school Chicago blues.