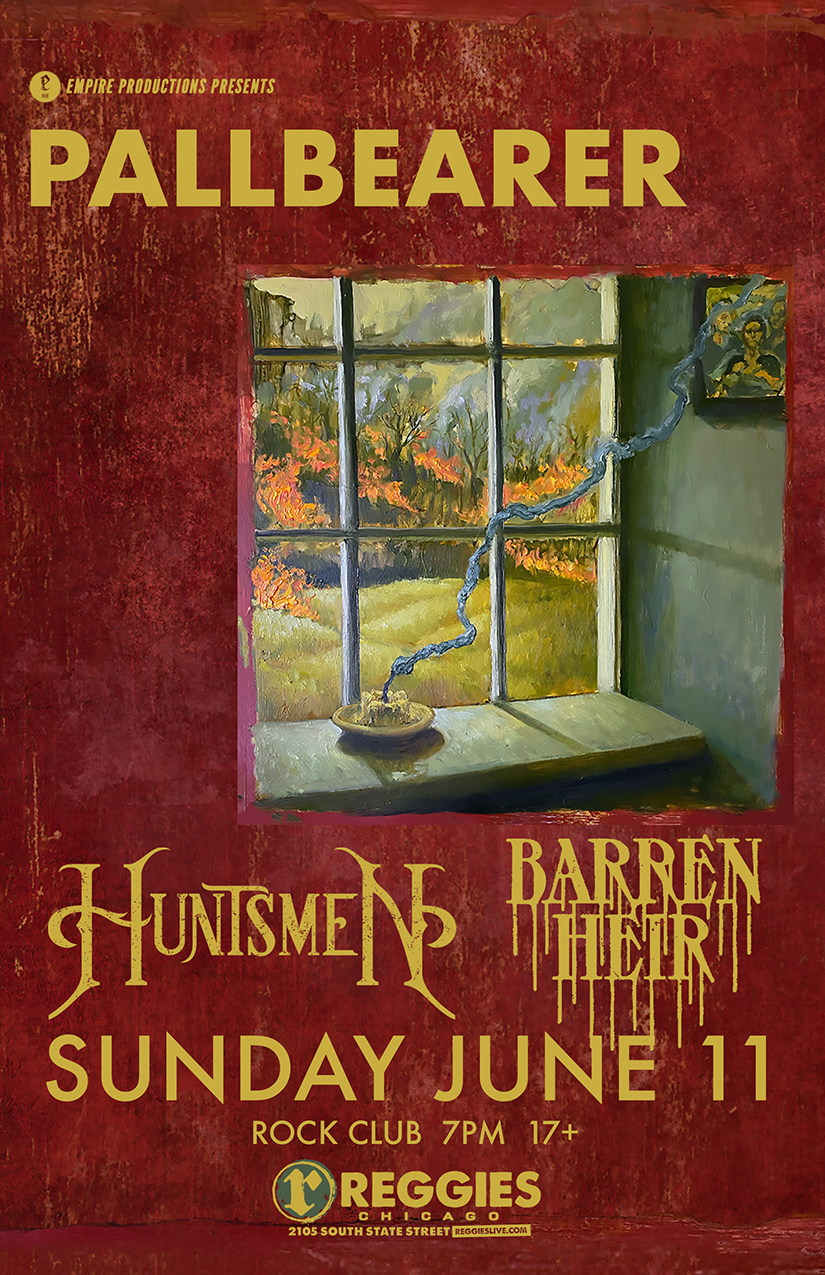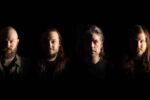 PALLBEARER
Raw and riveting, filled with emotion and the unique downcast triumphalism that has defined the band's storied career, Pallbearer, the Little Rock quartet comprised of Brett Campbell (vocals/guitars), Devin Holt (guitars), Joseph D. Rowland (bass/vocals), and Mark Lierly (drums) defy categorization while appealing to the tenets of doom; the very genre that now considers the group's oeuvre as crucial and influential.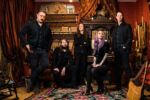 HUNTSMEN
The hiatus from regular band activity saw HUNTSMEN return to their roots as a band, writing on an acoustic guitar and leaning into the narrative storytelling found on their debut full length, American Scrap. An invitation from Roadburn festival in the Netherlands to perform American Scrap in full at the 2022 edition of the festival gave them cause to revisit the songs that saw the band strike out with an Americana-metal sound that has been woven throughout their body of work. 
 A collaborative approach to the songwriting has lent itself well to blending the strengths of the individual band members, as well as allowing space for threads of their own personal stories to to make their way into the sonic tapestry of new tracks, The Dying Pines and Let The Buried Lie Forgotten. The rich instrumental layering and warm vocal harmonies are a vessel for conveying bleak themes of loss and existentialist contemplation. Once again, the evocative cover artwork has been created by drummer, Ray Knipe, complementing the organic sound of the EP, which was recorded at Electrical Audio/Hypercube studios by Sanford Parker, and mastered by Collin Jordan (The Boiler Room). 
 Elements of the post-apocalyptic vibe of Mandala of Fear find their way into this new EP, but The Dying Pines sits outside of the story arc present on the band's full lengths – a vignette that lets us know the heart of this band still beats strong, and offers a hint of what's still to come.

BARREN HEIR
Heavy, atmospheric post-metal. Chicago. DIED DOWN – OUT NOW