Tentative Music Schedule. Dates and Times are subject to change.
4pm-4:45pm: Sons of Ra
5:15pm-6pm: Conscious Pilot
6:30pm-7:30pm: Five of the Eyes
8:30pm-9:30pm: In the Presence of Wolves
10:15pm-11:45pm: AISLES
Meet & Greet Schedule: VIP ONLY
Friday:
6:30pm: Echoes of Giants, Sons of Ra, District 97, In the Presence of Wolves, Dave Kerzner Band
8:30pm: Conscious Pilot, Five of the Eyes, AISLES, Alphonso Johnson Band, Schooltree
Saturday:
2pm: The Pneumatic Transit, King Llama, Frogg Café, CAST
4pm: The Renegades, ABACAB, Mike Keneally Band
5pm: Joe Deninzon & Stratospheerius, Wave Mechanics Union
7:30pm: Karmakanic, The Tangent, Necromonkey, Bruce Soord
Sunday:
2pm: NEW, EYE, Agori Tribe, School of Rock
4pm: Kinetic Element, Discipline, Amalgam Effect, Chicago Zappa Collective
5pm: Thank You Scientist, Progger, Moulder, Gray & Wertico
7pm: Martin Barre, Lost World Band, Don & Bunk Show & Special Guests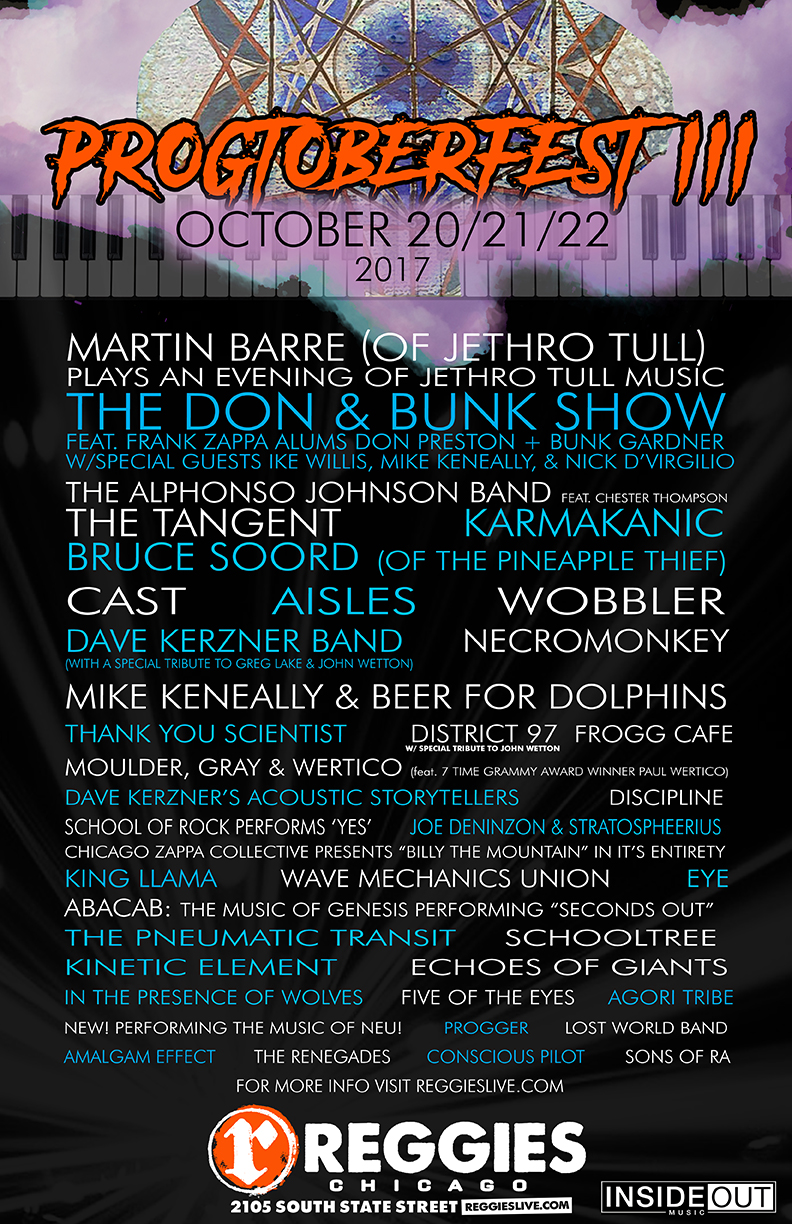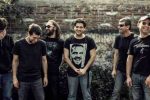 AISLES
Aisles have been regarded as Neo-Prog, but their approach to music goes far beyond. Their soulfully crafted combination of rock, progressive rock, art rock, fusion, world music and other styles illustrates the band's unique liberal and eclectic music vision, reaching their own sound by forming an identity which makes it unmistakably unique to anyone's ear, and a spirit in which prevails above all, the desire to create.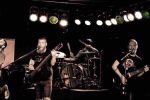 IN THE PRESENCE OF WOLVES
In The Presence Of Wolves is a progressive rock/metal band from the South Jersey/Philly area. Established in 2009 and fully realized in 2012, the 4-piece quickl
y became a staple in the local prog scene and has performed at such esteemed venues as the TLA, Trocadero, Kung Fu Necktie, and The Legendary Dobbs. Musically, the band combines the composition of classic prog rock with the intensity of modern metal and the finesse of jazz, resulting in a sound that is both music fans of many genres and unique amongst the progressive scene.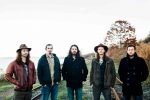 FIVE OF THE EYES
A blistering assault of melody and energy from Portland, Maine. Having received such high praise as being called "The Mars Volta fronted by Jeff Buckley", the band pays homage to the past while seeking to forge their own path. Blending elements of Funk, Rock, and Metal into one nimble, flying sonic behemoth, Five of the Eyes delivers their powerful sound with grace and precision.
Five of the Eyes has self-released two EPs and had the pleasure of touring the Eastern US opening for such acts as Rival Sons, Chon, The Contortionist, Auras, Intronaut, Moon Tooth, and Entheos. They are currently writing their first full length album, set to release summer 2017.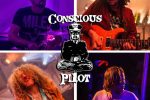 CONSCIOUS PILOT
Hailing from Columbus, Ohio, the original jam infused rock and roll force Conscious Pilot takes audiences aboard a sonic flight filled with evocative solos and eye-opening musicianship. Featuring Ricky Feria (Guitar/Vocals), Jake Gust (Bass/Vocals), Alex Bass (Keys/Synths), and Chris Freeman (Drums), the band has been flying around Ohio and the Midwest, landing at concerts and festivals since 2014.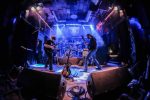 SONS OF RA
Sons of Ra formed in Chicago in 2000 as an experimental instrumental ensemble. The identity and lineup of the band morphed considerably during the early 2000s playing around the midwest,  experimenting with mixing electronic music with modal and hard-bop jazz influences. The current trio line-up embraces their roots in jazz fusion, heavier progressive music with a bend for experimentation in their newest compositions, drawing from Return to Forever,  Mahavishnu Orchestra, King Crimson, Frank Zappa, avant-garde composition inspired by Glenn Branca, and post metal/math acts such as Russian Circles, Cynic, and Blotted Science.
Sons of Ra is currently performing around Chicago and the midwest. Their latest EP release, "Anthropology" came out in December 2016.
VIP Tickets
1-Day VIP: $100 Includes admission for One Day plus Meet & Greets, BBQ buffet, Poster
VIP Tickets
3-Day VIP: $210 Includes admission for 3 Days plus Meet & Greets, BBQ buffet, Poster
VIP Tickets
3-Day Seated VIP: $310 Includes admission for 3 Days plus Meet & Greets, BBQ buffet, Poster. Plus reserved Seating in Rock Club. Seating in Music Joint not reserved.