Tentative Music Schedule. Dates and Times are subject to change.
4:30-5:30pm: Echoes Of Giants
6pm-7pm: Schooltree
7:30pm-8:45pm: District 97
9:15pm-10:45pm: Dave Kerzner Band
11:15pm-1am: The Alphonso Johnson Band
Meet & Greet Schedule: VIP ONLY
Friday:
6:30pm: Echoes of Giants, Sons of Ra, District 97, In the Presence of Wolves, Dave Kerzner Band
8:30pm: Conscious Pilot, Five of the Eyes, AISLES, Alphonso Johnson Band, Schooltree
Saturday:
2pm: The Pneumatic Transit, King Llama, Frogg Café, CAST
4pm: The Renegades, ABACAB, Mike Keneally Band
5pm: Joe Deninzon & Stratospheerius, Wave Mechanics Union
7:30pm: Karmakanic, The Tangent, Necromonkey, Bruce Soord
Sunday:
2pm: NEW, EYE, Agori Tribe, School of Rock
4pm: Kinetic Element, Discipline, Amalgam Effect, Chicago Zappa Collective
5pm: Thank You Scientist, Progger, Moulder, Gray & Wertico
7pm: Martin Barre, Lost World Band, Don & Bunk Show & Special Guests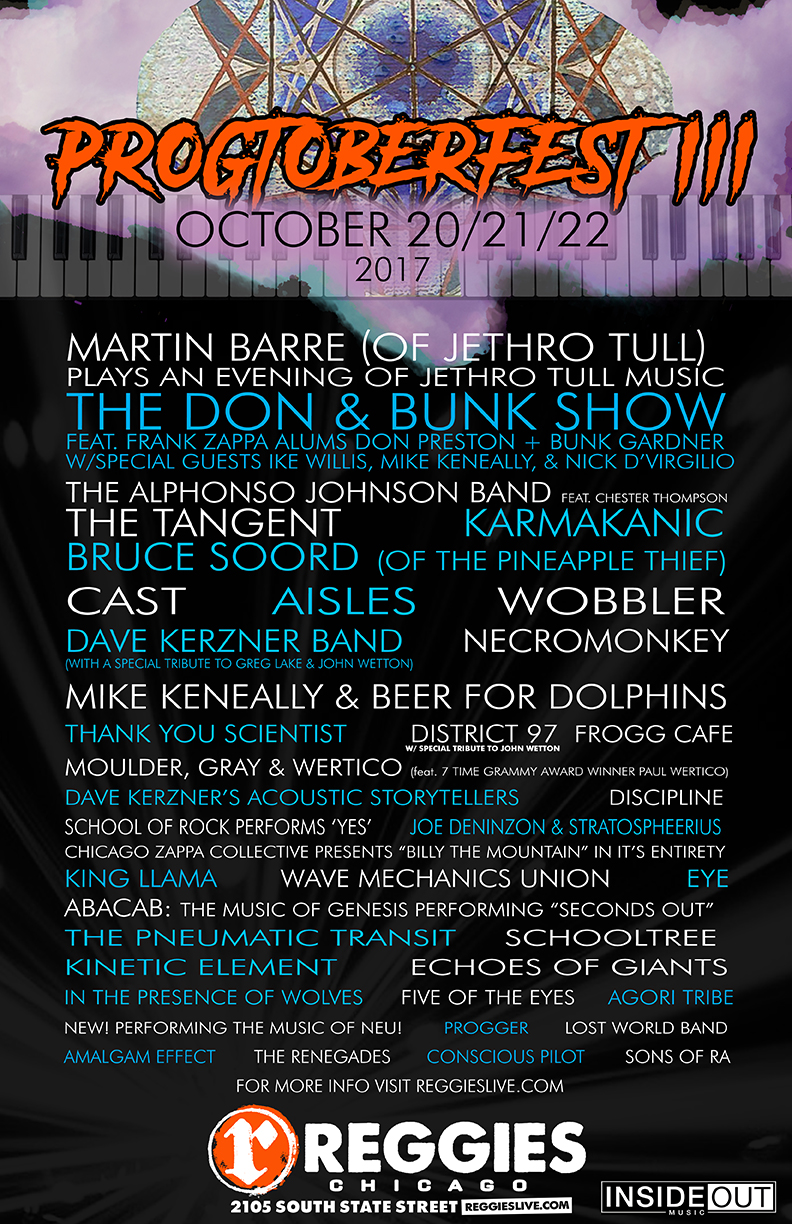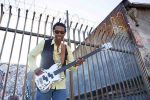 THE ALPHONSO JOHNSON BAND
(Feat. Chester Thompson)
The ALPHONSO JOHNSON BAND brings to you Metaphors, a high powered fusion quintet lead by renowned bassist Alphonso Johnson, featuring famed drummer Chester Thompson, reminiscent of their years together with the band Weather Report which brought about a musical revolution for years to come. Johnson's Quintet commands a rich repertoire of an array of compositions ranging from Black Market and Mysterious Traveler material, to John Coltrane's iconic compositions, to tunes such as "Amor Artificial" by Ray Baretto and "Cameleon" by Ruben Blades. These songs capture the essence of Latin Music that is reminiscent of Johnson's time with "Santana and Abraxas Pool." The band also plays the now standards of Johnson's that gave the genre of fusion it's shape, some Genesis and other material. The quintet includes accomplished American Jazz pianist Gary Fukushima, Israeli Hard Rock guitarist Nili Brosh, and Uruguayan World Music guitarist Federico Ramos. Together they explore the intricacies of modern complex improvisation techniques with a contemporary worldly approach, crossing genre boundaries and merging them in symbiotic synergy as metaphors of musical compositions.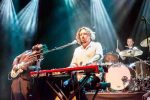 DAVE KERZNER BAND
Dave Kerzner, of the band "Sound of Contact", has a variety of Progressive Rock projects including his work as a solo artist. Dave's "Sonic Elements" project uses sounds from his company Sonic Reality and features iconic guests like Steve Hackett (Genesis), Keith Emerson (ELP), Billy Sherwood (Yes), Francis Dunnery (It Bites), with SR drums from Neil Peart, Nick Mason…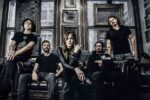 DISTRICT 97
DISTRICT 97 is undoubtedly the most musically-adventurous rock band in the world to feature an American Idol Top 10 Female Finalist. Since 2008, this quintet from Chicago has melded an adventurous, uncompromising instrumental prowess with the look, sound, and stage presence of vocalist Leslie Hunt. Through world tours and a stream of studio and live releases, the band has garnered a worldwide fanbase; collaborating with iconic singer/bassist John Wetton (King Crimson, Asia, UK) and drawing praise from Bill Bruford (drummer of Yes/King Crimson/Genesis), Mike Portnoy (drummer of Dream Theater/Transatlantic) and other rock luminaries along the way. Their new album Screens and its accompanying live show are their most ambitious efforts to date.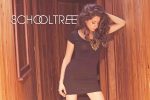 SCHOOLTREE
Schooltree conjures elements of rock-opera in highly crafted, piano-driven, guitar-laden rock arrangements that explore both gritty, melodic riffs and ambient textural detail. Their debut album Rise offers a modern spin on classic 70's era AOR, with big, multi-tracked guitars and vocal harmonies, compelling lyrical content, subtle humor, and majestic gravitas.
At the helm of this project is composer / vaudevillian / audio producer Lainey Schooltree (The Steamy Bohemians, Jerkus Circus, Bent Wit Cabaret), whose emotional intensity, quirky wit, and sophisticated musicality combine creating a larger-than-life "master of dynamic shift" (Bill Copeland) on stage, capable of delivering animated and passionate performances. Citing influences from Queen to Grizzly Bear, her writing is suffused with unpredictable changes and an unorthodox tonality; listeners often find a Schooltree song immediately recognizable as such. Lainey has performed to sold out crowds in Boston, New York, and Providence, and received press in The Boston Globe, The Herald, The Weekly Dig, The Boston Metro, The Boston Phoenix, The Noise Boston, Northeast Performer Magazine, Comedian Magazine (NYC), Somerville Times, Worcester Magazine, The Worcester Telegram and Gazette, Black Canvas, and others.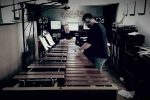 ECHOES OF GIANTS
Echoes of Giants began in Columbia, Missouri in 2004 with a simple idea: Wes Bolton and Tracy Thomas decided to make the album they'd always wanted to make.
Or maybe Echoes of Giants started much earlier . . .
Wes and Tracy grew up in the same neighborhood and were both freshman in their high school band in 1994. They found similar musical interests and became fast friends. Throughout high school, they played together in Marching Band, Symphonic Band, and Jazz Band (Wes on trumpet and Tracy on all manner of drums and percussion).
Picture the scene in Tracy's basement in 1996: Tracy's grey Tama Swingstar in the corner, Wes's Strat copy leaning up against a metal folding chair that held a Fender 15 watt practice amp with a channel selector made out of a coat hanger. Nearby, another metal folding chair holding up an old Hoover vacuum cleaner with a karaoke mic taped to the handle. A built-in mic cassette tape recorder in the corner with a pillow on top (to keep the mic from peaking). Early recordings of Foo Fighters and Rage Against the Machine covers probably still occupy a shelf in Tracy's parents' basement.
After high school, Wes and Tracy went their separate ways to college but kept in touch. Tracy pursued a degree in Music Education and Performance while Wes studied Civil Engineering, playing in bands on the side. In 2001, Wes's band was in need of a drummer and Tracy got the call, commuting 3 hours in each direction for several months before relocating to Columbia. The band ended a year later and Tracy moved away to pursue his masters and doctorate in Music. Almost immediately, and despite being 3 hours apart, Wes and Tracy began writing what would become "At the End of Myself."
"At the End of Myself" was written over a period of several years, under the guise of making an album Wes and Tracy would want to listen to over and over again. Drawing from eclectic influences including 70s Progressive Rock, 80s Pop, 90s Alternative Rock, and many modern bands, Wes and Tracy got together several times a year to work on "At the End of Myself."
Nearing the end of the writing process, Wes met Rick Kaufmann. As an accomplished bass player with a love for progressive rock, he was a perfect fit and added new life to the sound of Echoes of Giants. With the writing complete, the recording began.
Echoes of Giants enlisted Joey Myers, a very experienced vocalist and former lead singer of Wes and Tracy's college band, to handle vocal duties. The album was recorded at Wes's home studio, The Redwing Room. From Tracy's basement tape recorder to a Tascam 4 Track, Mackie mixer, Aardvark 8 track, and on, Wes had honed his recording skills and upgraded equipment over the years. With the help of close friend and accomplished recording engineer, Brad Jenkins, "At the End of Myself" was recorded, mixed and mastered.
"At the End of Myself" tells a story that almost everyone has experienced at some point in their lives. The main character is someone who has always done what he was supposed to do. He's valued the things he was taught to value, and that has led him to become a very successful individual in the eyes of the world. However, inside he feels empty and without purpose. His relationships are broken and he feels lost. "At the End of Myself" tells of his journey to find out who he is and what is really important to him.
We all come to the end of ourselves in one way or another. Many people deal with this end by running away. But the hope is that instead, we will find the strength to discover who we are and who we were meant to be.
VIP Tickets
1-Day VIP: $100 Includes admission for One Day plus Meet & Greets, BBQ buffet, Poster
VIP Tickets
3-Day VIP: $210 Includes admission for 3 Days plus Meet & Greets, BBQ buffet, Poster
VIP Tickets
3-Day Seated VIP: $310 Includes admission for 3 Days plus Meet & Greets, BBQ buffet, Poster. Plus reserved Seating in Rock Club. Seating in Music Joint not reserved.