Red Bull Sound Select presents: Chicago
Curated by Fake Shore Drive
Featuring… Mystikal
showcasing Tree, and Chris Crack
Important: Entry is not guaranteed. Events are first come first served based on venue's capacity. Arrive early for a better chance of admission.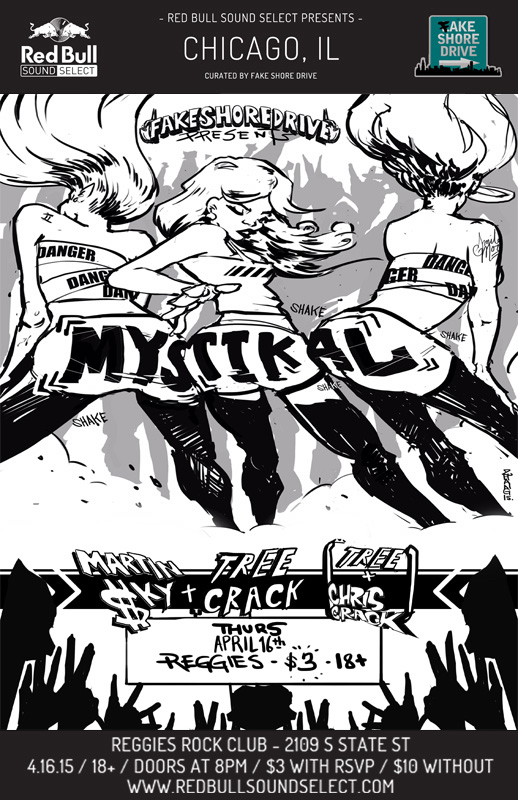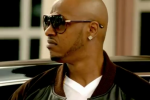 MYSTIKAL
Mystikal's debut album, Mystikal, was released on New Orleans-based independent record label Big Boy Records in 1994. He found himself in conflict with fellow New Orleans rappers signed to Cash Money Records including U.N.L.V., Lil Wayne and B.G.. They dissed him on tracks like "Drag 'Em in Tha River" by U.N.L.V. and "Fuck Big Boy" by The B.G.'z. He struck back with the diss "Beware" which was on his sophomore effort Mind of Mystikal. Mystikal's sister, Michelle Tyler (whom he had close ties with), sang the chorus on "Not That Nigga" and her fate became a major influence on Mystikal's music after her untimely death. The songs "Dedicated To Michelle Tyler", "Murderer" (both on Mind of Mystikal), "Murder 2", "Shine" (both on Unpredictable) and "Murder III" (on Let's Get Ready) refer to her murder. It wasn't long after their beef that Mystikal and Lil Wayne decided to squash it and become collaborators.
Mystikal signed to Jive Records and released Mind of Mystikal in 1995. He signed to No Limit Records in 1996 and released Unpredictable in November 1997. He appeared on many of the No Limit albums released from 1997 through a chunk of 1999. In late 1998, he released Ghetto Fabulous. That was his last album with the label, and he left later in 1999 to go on his own
In 1999 he began recording his album after leaving No Limit. Let's Get Ready was released in 2000 and contained "Danger (Been So Long)", which featured rising pop star Nivea, and was the Billboard Hot R&B/Hip-Hop Songs number-one single in June 2001. Let's Get Ready debuted at Number One on the Billboard 200, making it Mystikal's only chart-topping album to date. The album also featured the popular, Neptunes-produced hit "Shake Ya Ass". The song retained cult-like popularity and can be heard in the background of numerous movies.
Mystikal's most recent solo release was the 2001 album Tarantula, which contained the hit single, "Bouncin' Back (Bumpin' Me Against The Wall)". Though it presented Mystikal's typical and funky flow style, which had the distinction of drawing comparison to legendary R&B soul screamers Little Richard and James Brown, the song also saw a blending of jazz and swing elements with hip-hop. The well received album was nominated for a Grammy Award for Best Rap Album in 2003, and Mystikal was nominated for a Grammy Award for Best Male Rap Solo Performance that same year. Mystikal was also featured prominently in the single, "Move Bitch" by Ludacris as well as "I Don't Give a Fuck" by Lil Jon & The East Side Boyz along with Krayzie Bone, both in 2002. In 2003 he starred in the film 13 Dead Men.
Mystikal headlined a concert at the Mahalia Jackson Theater of the Performing Arts on Mardi Gras, February 16, 2010. Mystikal's first song after being released from prison was an underground track with former No Limit labelmate Fiend entitled "I Don't Like You". A few weeks later, Atlanta-based, New Orleans-born R&B artist Lloyd released "Set Me Free" featuring Mystikal. The music video for "Set Me Free" was released on May 18, 2010 and was shot in New Orleans, primarily from the Calliope Projects.
In an interview in May 2010, he stated that he was still obligated to Jive Records for one more album and alluded to the fact that he would be taking the necessary time to ensure the album would be his best to date. He also stated that he had not come up with a name for the album, but stated that he was considering The Big Shake Back. He made a promo song called "Papercuts" featuring once again Fiend and the unexpected Lil Wayne. In 2011, He performed at the Gathering of the Juggalos. Mystikal and Busta Rhymes were signed to Cash Money Records by Birdman on November 16 the same year. His first single for the label, "Original", was released shortly thereafter and featured new label-mates Birdman and Lil Wayne. Mystikal is currently touring the United States. He also appeared in the BET cypher in 2012.
In 2014, Mystikal recorded a new song for Mark Ronson's new album entitled "Feel Right".
TREE
I INVENTED #SOULTRAP Mtv – the fader – Producer bookings/biz: gettree@creativecontrol.tv http://GUTTERCITY.BLOGSPOT.COM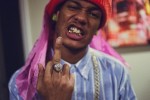 CHRIS CRACK
Slick, catchy rap verses punctuated by glittery pop hooks are the trademark of New Deal Crew. What started as a side project, has now become a solid trio of artists and producers, eager to make New Deal Crew a household name. Paul Gulyas or "Cutta", who is responsible for most of the bands beats, offers smooth lyrical support to frontman Chris Crack's cut throat raps, with harmonious hooks and strong guitar. While Carvel Snow, adds extra emphasis on what "space life livin'" is really all about. With a playfully raunchy sense of humor (lyrics like "she don't love me, she only love me for my sex game") and sampling some untouched classics like "Time Of The Season" by the Zombies, this crew is taking over playlists throughout the CHI and beyond.