Under 21 allowed with parent or legal guardian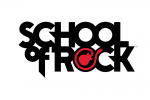 SCHOOL OF ROCK CHICAGO WEST
Welcome to School of Rock Chicago West, where students learn to rock their worlds. School of Rock Chicago West has the best combination of instructors, instruments, and captivating programs to get your student strumming, drumming, playing, or singing their way to rockstar status.
At School of Rock Chicago West, we believe as much in the power of the band as we do in the thrill of a killer solo act. We bring our kids and the community of Chicago West together to create excellent performers who learn from cool, real life experiences in the world of music. Our performance-based approach amps up our students for serious fun and serious success.
Music in a team-based environment is today's gateway to education, confidence, fun, friendship, and so much more. Visit School of Rock Chicago West today.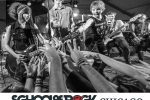 SCHOOL OF ROCK
(Chicago)
School of Rock is a performance-based music school for kids aged 8-18, offering lessons in guitar, bass, drums, keys and vocals. Students receive individual lessons as well as group rehearsals, where they learn classics from the entire rock catalog, culminating in real rock shows at real rock venues. For more information, please visit http://schoolofrock.com. Now teaching adults,too!
Our performance-based teaching method is an immersive experience that inspires our students to be their best. We get our students playing music as quickly as possible because we know that that is what our students want to do. As a result our students become more interested in the theory of music.
We deliver an authentic experience using professional equipment, a staff of seasoned musicians, and performances on real rock stages, at real rock venues in front of real live audiences.
Our instructors live to play and play to live. They are experienced professional musicians that can instruct students on the finer points of their instrument, while at the same time educating them on everything that goes into putting on a great live show.
We teach and perform music that our students love to play and our audiences love to here. From the fundamental roots of rock and roll through classic rock, funk, reggae, heavy metal, alternative, indie and prog rock – we share, engage and celebrate it all.
For Free Tickets Go To Our Facebook Page