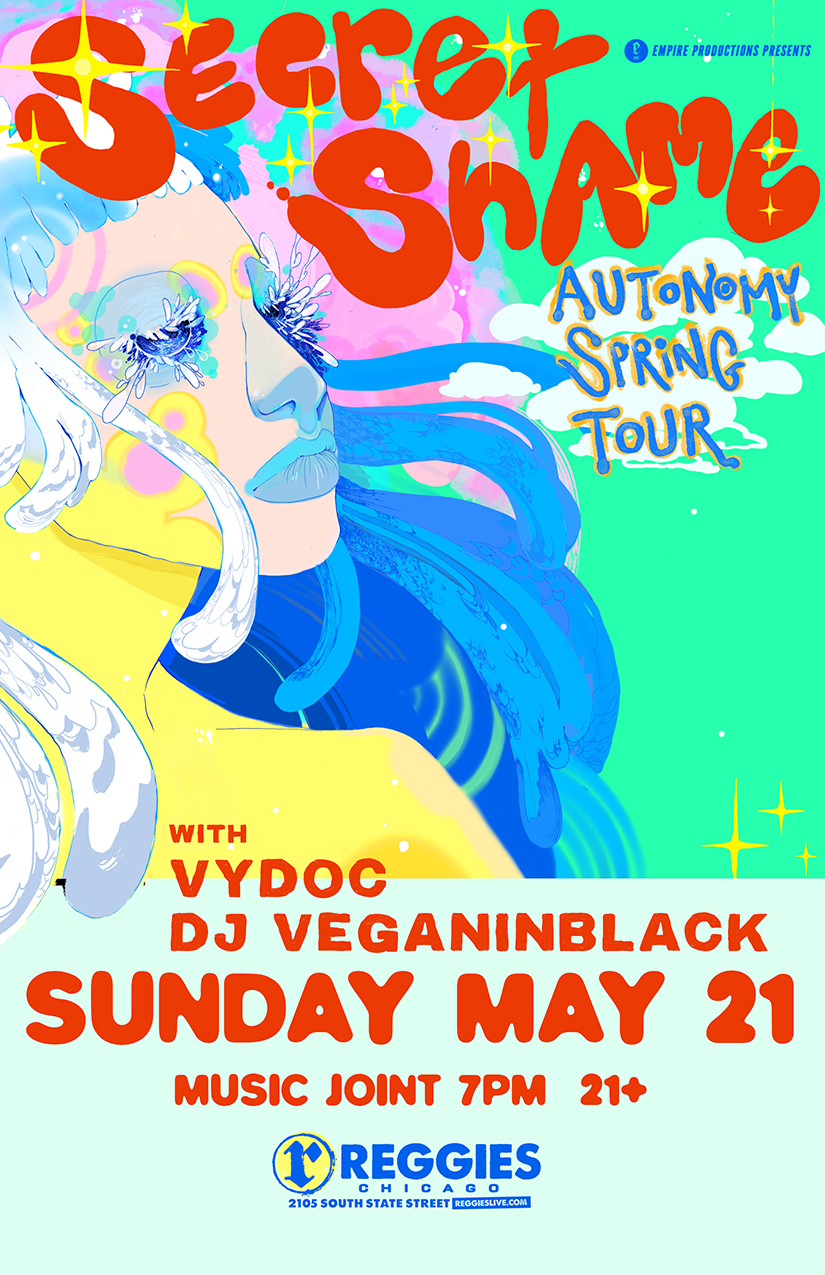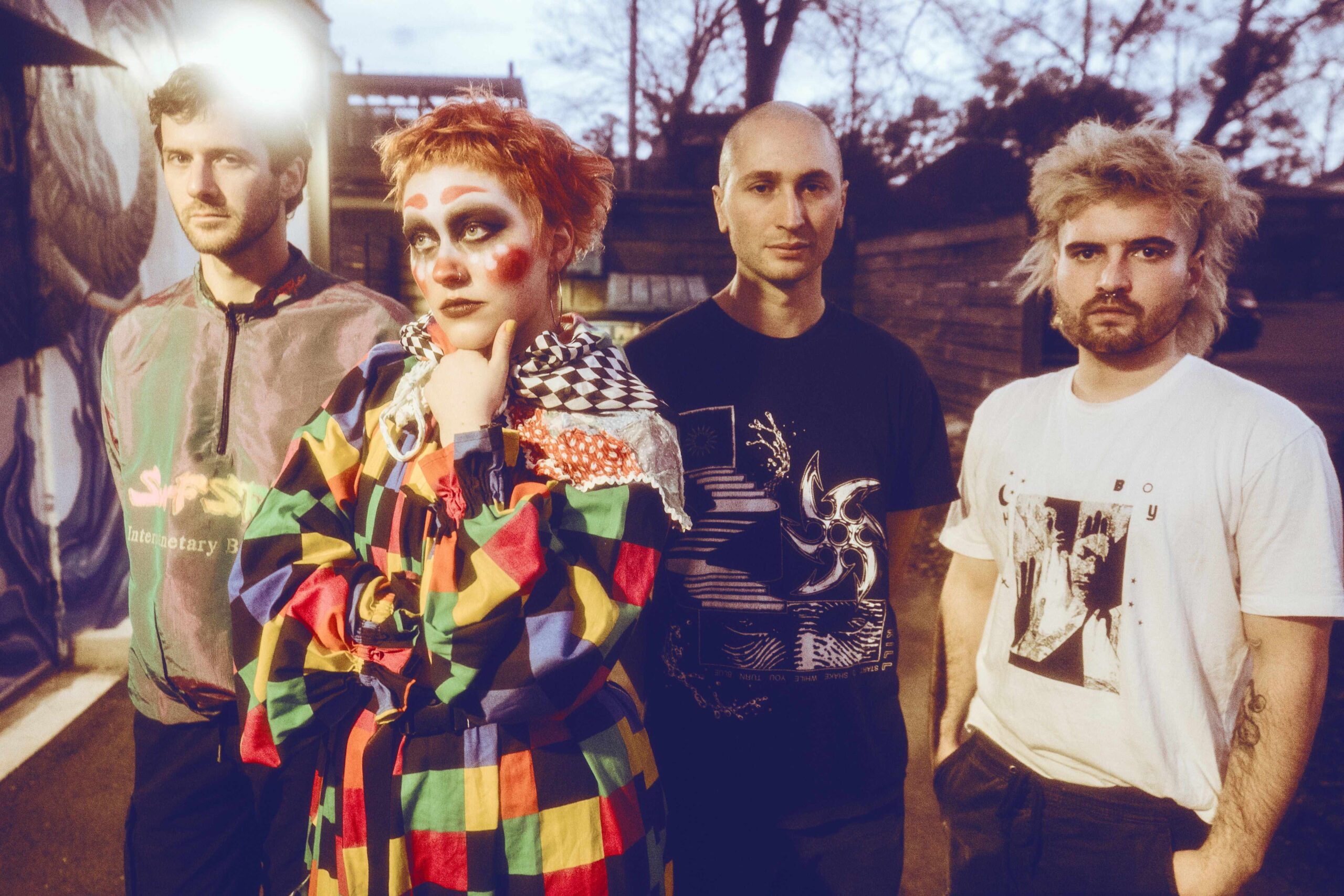 SECRET SHAME
Secret Shame refuse to limit their sound to a single genre but instead pull from a wide range of influences including post-punk, death rock, shoegaze, and dream-pop. Infectious guitar melodies and interlocking bass lines lead a narrative shaped by dynamic drums.
There is a sonic tension between rage and melancholy, the beautiful and the bleak, that finds resolution in the way the music reflects the mood of the lyrics. So too does the dynamic range of Lena's distinct voice, with the subdued resonance of gentler songs beckoning the listener nearer to her commanding presence in aggressive songs.
Secret Shame first took shape when bassist Matthew met vocalist Lena through mutual friends in summer of 2016. Nathan, who had released the band's first EP, later joined on drums, and not long after, Aster joined on guitar.
Secret Shame's debut full-length, Dark Synthetics, received widespread critical acclaim with the single Calm being featured on The New York Time's weekly playlist and the album landing on many album-of-the-year lists, including #77 on Bandcamp Daily and #1 on Post-Punk.com.
Secret Shame recorded Autonomy at Drop of Sun with engineer/producer Alex Farrar. Both musically and lyrically, the band reaches a new level of maturity in the album. The diverse yet cohesive eleven song record touches on addiction, body dysmorphia, abuse, and mental illness.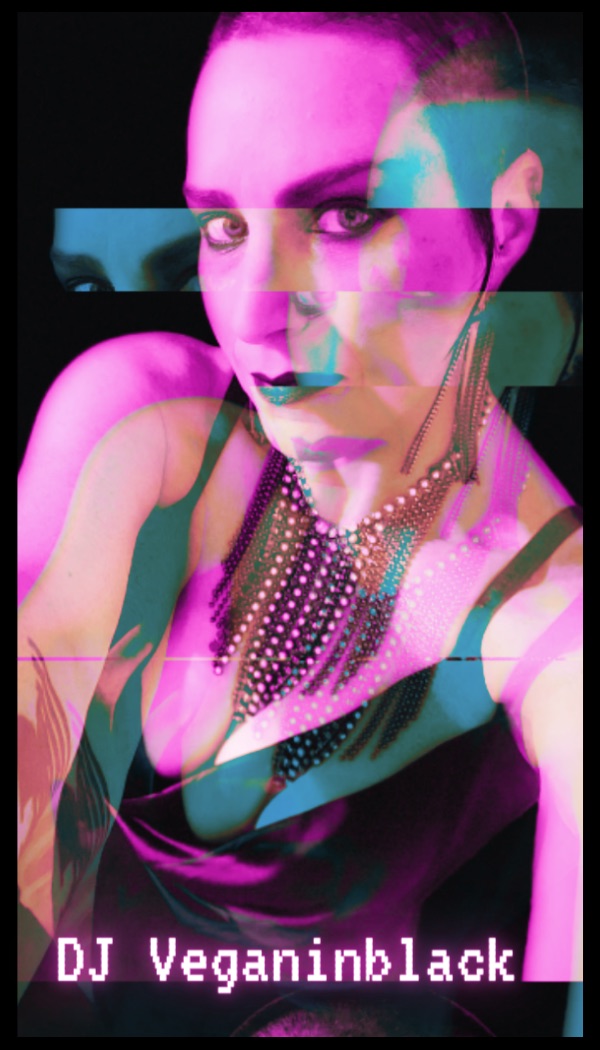 DJ VEGANINBLACK
(jamming tunes before and during)

DJ Veganinblack has an ear for dark intense music that either makes you dance or want hide in the corner.

/size=venti/bgcol=BFC8C2/linkcol=fb7323/" allowtransparency="true" frameborder="0">Autumn Sky Passage by Jeff Scott Castle