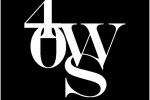 40 WATT SUN
Founded by singer, guitarist and songwriter Patrick Walker in early 2009, 40 Watt Sun is an alternative rock band based in Devon, England. Diverging from dynamic yet minimalist arrangements to sparse acoustic songs, the music is characterized by down-tempo rhythms and soaring melodies, and marked by Patrick Walker's introspective lyrical themes and poignant vocals.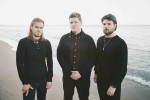 AUSTARAS
Austaras was born during Autumn 2008 in Chicago; while they have gone through their share of hardships, out of this turbulence has risen a fervent group of kindred spirits. While unmistakably a metal band, a myriad of influences are apparent – ranging from the darkest and most melancholic metal all the way to progressive rock, jazz, folk, and classical.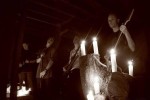 CLAD IN DARKNESS
The inception of Clad in Darkness began in the winter of 1999 for guitarists John Benter and Coy Scottberg. Meeting in high school the two shared a common passion for music in general and metal especially. The idea was always to create epic far reaching soundscapes that transgressed the conventions of metal. Soon after the band would be complete with the addition of ex-Sapphist drummer Brian Rendina, with fellow members Casey Hogan handling the vocals and Chris Shive playing bass.