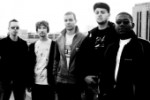 ANTI-CREW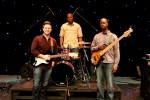 CHRIS TIRITILLI & THE PEOPLE
A Chicago musician, Chris spreads a message of positivity. He blends soul/blues/pop with the likes of John Mayer/John Legend and the guitar playing of Jimi Hendrix/SRV. He has also appeared on the "WGN Morning Show".
KEITHEN TERRELL BANKS STORY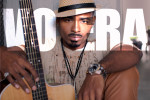 VO ERA
Recording Artist Vo Era is a very soulful passionate vocalist, musician, and composer……
He was born and raised on Chicago's South side. He hit the music scene with a song in his heart and a guitar in his hand. With the love and support of his eclectic audience, Vo has performed at venues such as Reggie's Music Joint, The Wild Hare, Winestyles (SOLO), The Underground Wonder Bar, and many clubs in the Chicago land area. Vo Era's unique sound fuses poignantly simple lyrics with funky soulful guitar rhythms. He knows how to musically take a common phrase and paint the most colorful and extraordinary picture of life's most common occurrences. You can identify his acute skill and life experience within his music. He's currently a New York native and rapidly expanding in the BIG APPLE. So far he's graced the stage at Sugar Bar, Billie's Black, and Village Underground. He has a new hot single entitled "Honey" that's now available in all digital stores. His debut album entitled "Honey" as well will drop August 13,2013. This is only the beginning of Vo's Era!!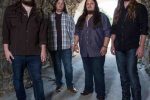 OTIS
"The "OTIS" disc is stunning. Fine singing, authentically talented harp work, sweet guitar tones… all around enjoyable listening. Done burned it in to the hard drive…!" – Billy F. Gibbons – ZZ Top
Deep in South Central Kentucky authentic music is alive and well through native musicians who are still testifying to brothers and sisters all around the world. Otis has taken in a steady diet of Roots, Blues, and Classic Rock and Roll, and created their own unique sound. Otis draws from the raw electric sounds of Muddy Waters and stirs in a heavy influence of Southern sounds, courtesy of The Allman Brothers Band, Wet Willie, and more.
This sums up what the sound of Otis is musically and gives a glimpse into the sound and soul of the four-piece band. The members of Otis consist of Boone Froggett vocals/guitar, Steve Jewell guitar, John Seeley bass, and Andrew Gilpin drums. The members of Otis share the same vision of writing and creatingorganic music while taking their audience to church by hitting on all emotions. If a stage filled with vintage music gear and Blues flavored Rock and Roll music is something you enjoy, then it's time to drink from the healing waters of Otis!
The Otis electric Rock N' Roll revival is coming soon to a town near you!