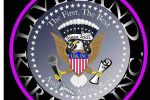 LIVE BAND KARAOKE
We are Chicago's first, longest-running and most successful collective to provide for you the most fun thing in the world: singing with a great band! Whether you see us at one of our always urbane and cheery weekly residencies, a private event for your company, or a festival or University from coast to coast, north, south, east or west, our love is to have you rock with us. Come on up!
IVIVRA MOTIVE
Ivivra Motive began in late 2003 when Jarred Mason( vocals, guitar) moved from the Lake of the Ozarks Missouri to live with his brothers in Chicago. Soon after Jarred and his brother Ryan Mason(lead guitar) began writing songs together. They eventually wrote and recorded 4 albums( 1 live), and an E.P.
In August 2009, Jarred met Steve Taylor(bass, keys) through Steve's girlfriend. It is here that Ivivra Motive was beginning to take it's current shape. As the songwriting process continued, Kevin Clark was added as a percussionist. They soon played their first show together, and very quickly added James Lippert on drums.
In early 2010, Ivivra Motive recorded the E.P. Blue Fire. Soon after Kevin Clark left the band due to personal interests. The sound of the band then changed to a more aggressive sound, adding elements of hard rock and blues into their overall picture. They eventually played nearly 20 shows in 2010.
Now, James, Ryan, Steve, and Jarred take the shape of Ivivra Motive, and are currently writing new songs, and gearing up for shows booked in 2011.