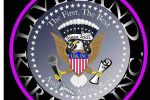 LIVE BAND KARAOKE
We are Chicago's first, longest-running and most successful collective to provide for you the most fun thing in the world: singing with a great band! Whether you see us at one of our always urbane and cheery weekly residencies, a private event for your company, or a festival or University from coast to coast, north, south, east or west, our love is to have you rock with us. Come on up!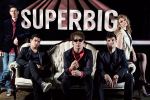 SUPERBIG
Simply put, Superbig stands out. In a city constantly in search of whatever musical movement is next, the polished, pulsating pop/rock sonic landscape of Superbig married with their mission statement is the result of desperate living, failed relationships and obvious bad life choices. It's astonishing how fluid and potent their delivery and studio work remains. The band paints a radio­ready picture that keeps its heart on its sleeve and the hooks coming a mile a minute.
Lead Singer, Guitarist, Jim Fountalas was born and bred in Chicago. As a songwriter and recording artist Jimmy's objective is to connect his songs with the history behind them and share universal experiences of life and love that connect us all. Producer Chris Steinmetz of Stonecutter Records says "Jim Fountalas has a voice that not only draws you in, but captivates you. His ability to please your ears while he engages you in the lyrics is apparent from the first hypnotic listen. He truly brings his multi faceted background to each performance and leaves one wanting more. He is an elusive wordsmith with the skills and ability to connect emotionally powerful lyrics with colorfully commanding melodic phrases." Where Jim is the brainchild of Superbig, Drummer Dan Hill, Bassist Chip Znuff, Guitarist and Background Singer Pat Serorsky, and Violinist Heather Boehm lend their talents to create traditional Pop/Rock through a powerfully lush live sound that is unrivaled in the Chicago scene.