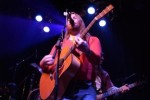 MR. BLOTTO
Mr. Blotto was born in Chicago as an off-night vehicle for musicians who loved each others playing but were in different bands at the time. The only rule was that they would only play what they loved. That philosophy continues today and has led Mr. Blotto into unique musical situations.

Mr. Blotto takes the Jam band asthetic into areas unfamiliar to the standard Jam Scene. They have been known to cover entire albums by Led Zeppelin and the Who as well as perform entire shows of Country and Reggae. Artists as diverse as the Grateful Dead, the Flaming Lips, Willie Nelson and The Velvet Underground have seen their material interpreted by Mr. Blotto in the 2000+ shows the band has performed in the last 15 years, yet covers only pepper the bands hefty catalog of original material stemming from five studio albums and other unreleased crowd favorites.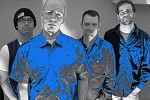 DEXTER
(Chicago)
While DeXter (Chicago) originated in 2002, the current lineup came together in 2010. Original band members Drew Heckman and Thomas Pace continue to mix disturbed-pop song writing with clever progressions and distinctive vocal harmonies. In addition to this foundation, the newest band member Sean McGarry and incumbent drummer John Noyes (The Nubile Thangs, Gooey) bring with them dynamic skills that expand the bands' musical palette. In May 2009, DeXter (with then guitarist Jeff Hilbert) proudly released a follow up to their 2003 debut album: "Before [The Space Between] After". The sophomore offering: "Locus of Control", is a well-rounded collection of music featuring strong songwriting, potent vocals, as well as infectious rhythms and riffs. DeXter once again collaborated with Matt Denny and Rob Ruccia of Chicago's Uptown Rcording Studios to produce this memorable Indie-Rock record.
Over the past decade, DeXter has rocked such great Chicagoland venues as The Petrillo Band Shell, Martyrs', Reggie's Rock Club, Evanstion S.P.A.C.E., Elbo Room, and many more. 2013 promises to be another productive year for the boys as they continue to bring their high-energy live outings to venues all over Chicago and the midwest. In addition, the production of the band's 3rd studio album is nearly complete. A 2013 release date is expected for the dark, electric-driven "Blue Shadows".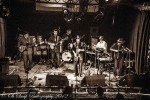 GENOME
Genome deftly combines organic improvisation and audience interaction with mind bending electronic sound manipulation, adding an entirely new dimension to the labyrinth of melody, harmony and rhythm. The music of Genome acts as a gateway to a new freedom of mind and spirit through the ritual of music, dance, and Dionysian celebration. The Genome project is not about the members of the band alone, but rather, the love and community of its supporters and friends. The band makes the music, the people dance to the music, and everyone gets lifted together!