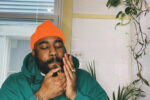 SHOWYOUSUCK
ShowYouSuck has raised the bar for live hip-hop performances and is considered a trailblazer for a new era, alternative hip-hop. Show continues to promote P.M.A (Positive Mental Attitude) while connecting with his fans through shared obsessions such as fun, food and relationships. ShowYouSuck has performed across the United States, winning over fans in New York, California, Texas, Washington, Missouri, Connecticut, Wisconsin, Arizona, Ohio and more. ShowYouSuck ignites stages across the country and spreads the message of friendship, life's ups & downs, and partying.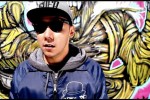 CHANDLER LONDON
As a Hip Hop artist representing the Pilsen neighborhood of Chicago, Chandler London is a passionate Emcee determined to share his vision with the world. With initial influences stemming from Ritchie Valens and the raw energy seen in DMX's Ruff Ryders' Anthem, Chandler has found new inspiration within acts such as Jay Z, Andre 3000, Ghostface Killah and Big Pun. His sound is rooted in authenticity, being one who writes lyrics in his head opposed to the pen and pad; he's meticulous in the construction of a song, which produces an honest and relatable dynamic to the music. Chandler's rhymes channel insight from past and current experiences, while utilizing Synesthesia (the ability to see sound) in his creative process that helps him become closer to his music, saying he needs to, "Listen to the beat, the words are there, I've just got to find them."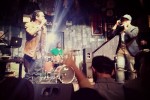 THE WHOEVERS
theWHOevers are a Chicago-based hip hop duo formed by MCs J. Arthur and DotKom. Known for their high energy stage presence, melodic sounds and catchy lyrics, theWHOevers are dedicated to providing straight-forward, feel good hip hop music. The duo's musical roots are influenced by a number of musical genres, they use inspiration, imagination and life experience to produce honest lyrical content.