STALLEY
Intelligent Trunk Music marks a new turn for Stalley, the up-and-coming Bruce Springsteen of rap. After sharing the personal story of his transition from Ohio to New York City with The Autobiography, Stalley is taking it back to his small town roots in Massillon, Ohio. Massillon is a town known for its blue collar work ethic, steel factories, American muscle cars and a love for hard 808 kicks. Stalley linked up with producer Rashad to create a sonic aesthetic to match.
With Stalley's sharp songwriting and poetic lyricism and Rashad's cinematic Midwest-tinged production on ITM, Ohio may have to anoint a new King. The first video from the project, "Slapp" recently premiered on MTVu and MTV Jams. As a kid living around the steel mills, Kyle Myricks earned his nickname, The Stallion, because of the grit and determination that characterized his youthful athleticism. The Stallion later became Stalley and left Ohio for Brooklyn to pursue dreams of becoming a timeless musician.
In 2008, Stalley made his mixtape debut, Goin Ape, with fellow Ohio-native Terry Urban; 2009 followed with the release of MadStalley: The Autobiography, and a newfound reputation as a force on stage with performances alongside hip hop heavyweights such as KRS-One, Ghostface Killah, Jay Electronica, and Mos Def, as well as select dates on the Rock The Bells and Sneaker Pimps tours. In early 2010 Stalley performed several shows at SXSW and headlined shows in Columbus, New York City, and New Orleans. Stalley was also selected to participate in the 2010 Iron Mic Competition in Beijing as the featured MC.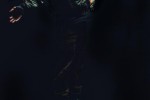 STEFAN PONCE
SECOND CITY CITIZENS
Chicago's very own Trifecta of Mic Wreckers, the Second City Citizens, have not slept much in 2011. Since voltroning in 2010, the alternative hip hop trio has toured relentlessly in the Midwest—playing notable shows with Macklemore & Ryan Lewis, C Rayz Walz of Def Jux, Mac Miller, Blueprint, CunninLynguists, Mac Lethal and many others. Emcees Rich Jones, Swords the Ronin and Troy Boy have released a combined 5 projects—filled to the snapback brim with fun storytelling, clever lyrics and twenty-something sight and sounds—headlined by the compilation album Spliff Notes. With a project with renowned producer Tony Baines (Supertrap) on the horizon, SCC is ready to spread their love for hip hop and energetic live performances to the masses—in the Second City and beyond.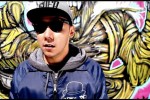 CHANDLER LONDON
As a Hip Hop artist representing the Pilsen neighborhood of Chicago, Chandler London is a passionate Emcee determined to share his vision with the world. With initial influences stemming from Ritchie Valens and the raw energy seen in DMX's Ruff Ryders' Anthem, Chandler has found new inspiration within acts such as Jay Z, Andre 3000, Ghostface Killah and Big Pun. His sound is rooted in authenticity, being one who writes lyrics in his head opposed to the pen and pad; he's meticulous in the construction of a song, which produces an honest and relatable dynamic to the music. Chandler's rhymes channel insight from past and current experiences, while utilizing Synesthesia (the ability to see sound) in his creative process that helps him become closer to his music, saying he needs to, "Listen to the beat, the words are there, I've just got to find them."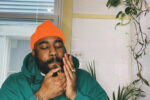 SHOWYOUSUCK
ShowYouSuck has raised the bar for live hip-hop performances and is considered a trailblazer for a new era, alternative hip-hop. Show continues to promote P.M.A (Positive Mental Attitude) while connecting with his fans through shared obsessions such as fun, food and relationships. ShowYouSuck has performed across the United States, winning over fans in New York, California, Texas, Washington, Missouri, Connecticut, Wisconsin, Arizona, Ohio and more. ShowYouSuck ignites stages across the country and spreads the message of friendship, life's ups & downs, and partying.
DAVE CORESH
With his mind as the pen and instrumental as the pad, Dave Coresh scribes melodies that bob heads, moves feet and affects the crowd with his powerful vibe. Appearing at any performance with the newest Jugrnaut store attire, short sleeved t-shirt bearing the signature shield and lightning bolt, fitted hat worn backwards and titled stylish on the side with mic gripped firm in his right hand, the crowd rocks with enthusiasm as his commanding Battle Rap style orchestrates their waving hands. As an MC, one must be able to Move the Crowd, and with smooth beats accompanying his distinctive flow, the crowd falls victim to his vibrant charisma. Such is the bravado of Dave Coresh. Proclaimed as the 'Boy Wonder in the Flesh', Dave Coresh hails from DC. He moved to Chicago to live with his aunt after his mother was stunted by drug abuse and father became impeded by an arrest. The roots of his musical influences stem from family ties, which have a history of Church Choir singers and band members jazzing to the beat of the Go-Go Music Movement. Drawn to Hip Hop by the competitive aspect of Battle Rap, the skills of Coresh developed through countless evenings Freestyling against an array of lyrical opponents. Surrounded by a sea of onlookers during these battles, when one opponent fell, the next rose only to share the same fate as the previous. It was the rush of the instance, the excitement of the moment combined with the enjoyment for the craft that fueled him. With intricate lyrics holding universal concepts that a wide range of listeners can groove to without hesitation, Dave's goal is to spark emotions through the use of his words. Whether it is to help a person grow through a situation or influence another to do better, he brings a positive outlook on life to impact the listener. It's been a year since Dave began to pursue a career in Hip Hop, and as his buzz grows, he stays humbled by the opportunity to spread his music. Living under the weight of the notion of Hip Hop being dead, he strives to be the leader of the second coming of the genre. A fan of music standing on stage, orchestrating the waving hands of the crowd as a passionate performer, his level-headed lyricism gives him hope that, in the future, the name Dave Coresh can withstand the test of time and become a stable within the history of Hip Hop.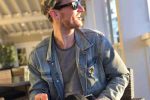 PROBCAUSE
With a polished sound that spans far outside the boundaries of hip-hop- ProbCause seamlessly jumps from dubstep – to glitch-hop- to R&B than back to a classic boom-bap gritty rap sound. With stories that make you reminisce and a percussive delivery that highlights his unique production ProbCause is one of the most exciting and versatile touring acts.