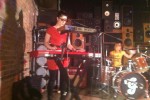 THE LETTER GIRL
Girls like that marry doctors. Girls like us just drink together for the rest of our lives.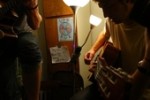 ANIMALS IN HUMAN ATTIRE
nimals in Human Attire was originally started by Jack Tell in early 2009. As an output for his solo folk/pop material Jack used his songs as a way to network and collaborate with a great number of people over the last year. From its MANY early incarnations the band has grown from a solo folk gig to a seven-member rock band.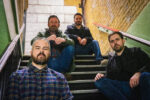 EMBLEMS
Emblems is a rock band from Chicago.
Current members are:
Matthew Stevens
Ian O'Brien
AJ Griffith
Kyle Ahlstrom