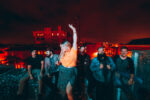 THE FREECOASTERS
Founded in 2014, The Freecoasters were designed to be a sort of musical anachronism: a perfect blend of two musical heritages that never truly overlapped.
Originally the brainchild of bassist and band-leader John Schiller, the musical vision was a blend in equal-measure of the 60's and 70's American Southern soul music of labels like Stax, Atlantic and Hi-Records, and the 60's and 70's Jamaican reggae and rocksteady of labels such as Studio One, Treasure Isle, and Pama.
Corralling like-minded musicians, and the stellar vocal and songwriting talent of singer and guitarist Claire Liparulo, The Freecoasters self-released their first full-length album, "Show Up," in 2016. Produced by singer, songwriter and powerhouse front-man Jesse Wagner of renowned reggae recording artists The Aggrolites, the album created waves in the ska and reggae scenes and generated for the band a supportive and receptive following.
A few line-up changes, and more than 500 live-appearances later, The Freecoasters long-awaited follow-up record, "A Different Kind of Heat" is set for release on March 12, 2021; again with production by Jesse Wagner, and this time with label support from venerable ska and reggae mainstay Jump Up Records.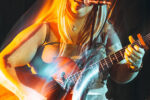 CLAIRE LIPARULO
(Solo Set)
Claire Liparulo is a diverse and dynamic Southwest Florida-based performer.
Imagine the sultry smoothness of Fleetwood Mac melded with the soulful command of Aretha Franklin, woven together by the romantic lover's croon of Neil Young's "Harvest Moon."
Her original music is inspired by artists such as Lucinda Williams, Jason Isbell, Joni Mitchell, and Chris Stapleton.
Claire's heavily anticipated solo record, which highlights her soulfully expressive vocal style, includes players from Muscle Shoals and Nashville, is set for release later this year.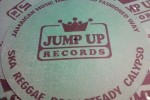 DJ CHUCK WREN
(Jump Up Records)
DJ Chuck Wren has hosted the ska radio show "Everything Off-Beat" across the Chicago dial since 1989, currently airing Sundays at 9 PM on WLUW-FM 88.7. Since 1993, his label JUMP UP RECORDS ( www.jumpuprecords.com ) has released over 100 albums including ones by local faves Deal's Gone Bad, The Drastics, and Green Room Rockers. His monthly night at Delialh's is Chicago's longest running ska/reggae night at 18 years, and when he spins you see piles of piles of original Jamaican 45s sprawled all over the place.