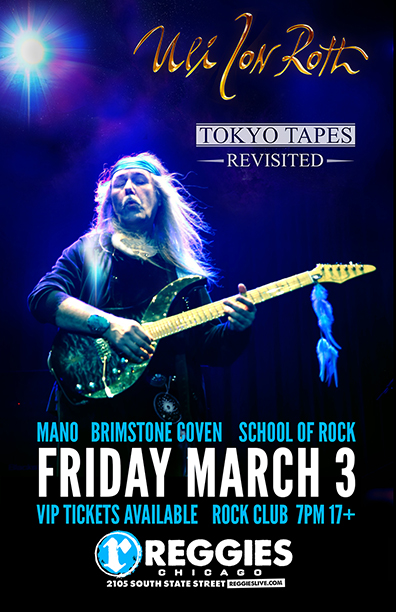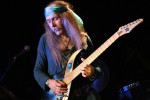 ULI JON ROTH
U.J.R. is a true multi-instrumentalist who writes his own musical scores and arrangements.
He is also a music director, paints realistic oil paintings, writes his own poetry as well as philosophical treaties.
Uli invented his own unique instrument – the by now legendary 6-octave Sky guitar which is without peer.
He produces his own albums and directs his own videos.
Artistically he has been an inspiration to many of his fellow artists as well as his audience and continues to be so. He has been cited by countless guitarists from all over the world as one of their main influences.
Widely recognized as perhaps the single most important protagonist of Neo-classical guitar playing, Uli is seen by many as a trend-setter who has often been considerably ahead of his time.
In recognition of his remarkable artistic achievements
Uli was officially inducted in the Walk of Fame by Europe's only Rock & Pop Museum, which is situated in Gronau, Germany. This took place in September 2003 at a concert
in London.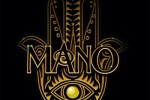 MANO
Mano is a Middle Eastern-inspired progressive rock band based in Chicago. Their compositions utilize musical textures and sounds from varied genres of contemporary, classical, and world music. Mano fuses a rock rhythm section with classical and world instrumentation to bring a unique and energetic live music experience that journeys through intense, thematic unison lines contrasted by sections of virtuosic improvisation. Founded in 2013 by flutist/composer Joe LaRocca, Mano includes Greg Firak (guitar), Parker Grogan (electric/upright bass), Collin O'Brien (drums), Najeeba Syed (violin), Desiree Miller (cello), and Marshall Greenhouse (percussion/kaoss).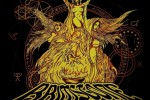 BRIMSTONE COVEN
Brimstone Coven is a retro-hard rock / heavy blues band from Wheeling WV. They created their personal blend of "Dark Occult Rock" in the early months of 2011.
Corey Roth (Guitar) wrote the first five songs, which would later become the bands self titled album, and hand picked three seasoned musicians from the area's scene… Andrew D'Cagna (Bass), Justin Wood (Drums), and "Big John" Williams (Vocals) to carry out his plan for sonic domination.
Echoing the eerie reverberations of hard rock heayweights such as Black Sabbath and Pentagram, mixed with the Classic Rock style of Led Zepplin and Pink Floyd, Brimstone Coven has created a Vintage sound and style all their own.
With many shows, a debut album on Metal Blade Records and a new album in the works (Black Magic), the band strives to reach a wider audience and secure a spot among rock's greatest. Look for Brimstone Coven to make a name for themselves in the near future!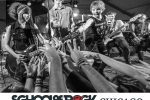 SCHOOL OF ROCK
(Chicago)
School of Rock is a performance-based music school for kids aged 8-18, offering lessons in guitar, bass, drums, keys and vocals. Students receive individual lessons as well as group rehearsals, where they learn classics from the entire rock catalog, culminating in real rock shows at real rock venues. For more information, please visit http://schoolofrock.com. Now teaching adults,too!
Our performance-based teaching method is an immersive experience that inspires our students to be their best. We get our students playing music as quickly as possible because we know that that is what our students want to do. As a result our students become more interested in the theory of music.
We deliver an authentic experience using professional equipment, a staff of seasoned musicians, and performances on real rock stages, at real rock venues in front of real live audiences.
Our instructors live to play and play to live. They are experienced professional musicians that can instruct students on the finer points of their instrument, while at the same time educating them on everything that goes into putting on a great live show.
We teach and perform music that our students love to play and our audiences love to here. From the fundamental roots of rock and roll through classic rock, funk, reggae, heavy metal, alternative, indie and prog rock – we share, engage and celebrate it all.
For Free Tickets Go To Our Facebook Page
$60 Red Chair
includes reserved seat in balcony across from stage
$40 Above Stage
includes above stage balcony access