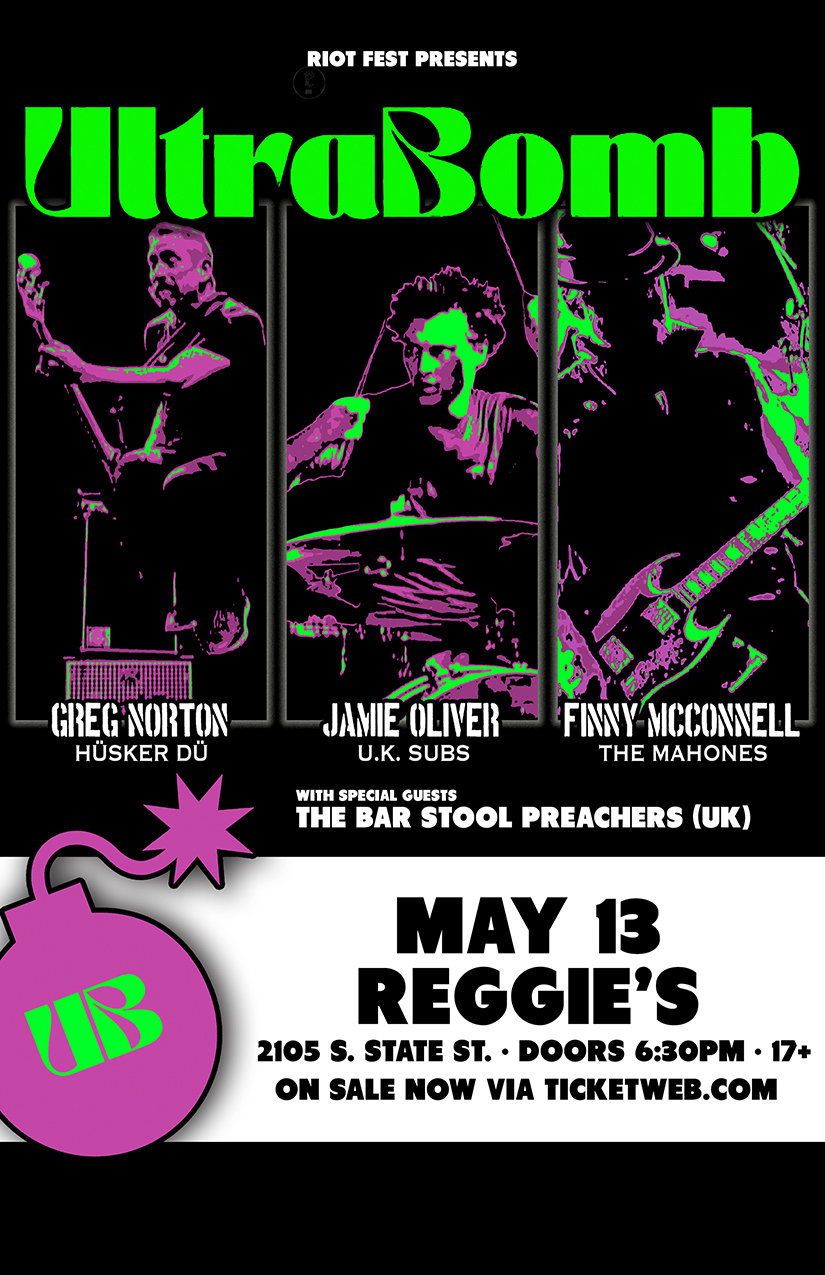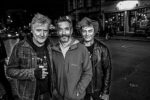 ULTRABOMB
UltraBomb, the eagerly anticipated international supergroup, have now arrived bringing together three iconic musicians from the cream of punk rock. On bass is the legend that is Greg Norton, once the driving force behind one of the most influential bands to emerge from the American punk scene, Hüsker Dü. Next up is the indefatigable singer-guitarist Finny McConnell, a name you'll recognize from thirty years as the frontman of the Canadian Irish folk-punk sensation The Mahones. Completing the trio is the drumming powerhouse Jamie Oliver, having served well over fifteen years in the seminal British punk band UK Subs, as well as shorter stints with the likes of SNFU among others.
UltraBomb formed in July 2021, and just two months later they traveled from their respective homes in the US, Canada and the UK to record their killer debut album 'Time To Burn' in Berlin, Germany. With a DIY ethic and a love of classic punk, the band wrote and recorded the ten-track LP in just four days. UltraBomb's debut single 'Stickman Vs. Hangman' dropped in February 2022 to a crescendo of critical acclaim, and now the band are ready to follow it up with second single 'Star', a rousing, emotive song written for Greg Norton's daughter, Coco.
"I dedicate this to my daughter, Coco," explains Greg. "She inspires me every day. I wrote this for her. I want her to follow her dreams, and I feel she can accomplish anything if she is committed to it and puts her heart into it."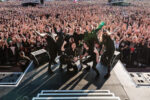 THE BAR STOOL PREACHERS
Fresh punk from Brighton, England. Upstroke with a heart. ​The Bar Stool Preachers released their first album, "Blatant Propaganda," in 2016, sharing stages with artists like The Slackers, Jaya The Cat and Die Toten Hosen. In support of their second album "Grazie Governo" (2018), they toured all around UK, Europe and North America performing in sweaty sold-out clubs as well as stadiums supporting The Mighty Mighty Bosstones, Bouncing Souls, The Bronx and The Interrupters, to name but a few. The band's progressive message of community, charity and change has remained the same since the start but the delivery has never been stronger! You'll regret not seeing this explosive live band next time they come through your town.