A High Energy Blues Review featuring Chicago's Top Female Blues performers!
Joan Gand of Chicago Women in the Blues and Lynn Orman Weiss of the Koko Taylor Foundation announce new award and fundraiser.
The Chicago Women in the Blues festival at Reggie's with HolleThee Maxwell, Demetria Taylor, Liz Mandeville, Donna Herula, Faye FayePeaches Staten, Ellen Miller and more founded three years ago by keyboardist, Joan Gand will present an award to Cookie Taylor for the Koko Taylor Celebrity Aid Foundation and a certificate of honor for Koko's mission to mentor young girls/women who want to sing/play the blues.  There will be a bus from Reggie's Rock Club available to take Blues Festival patrons to the concert at Reggies for $25.00 with a portion of the proceeds going to the Koko Taylor Foundation.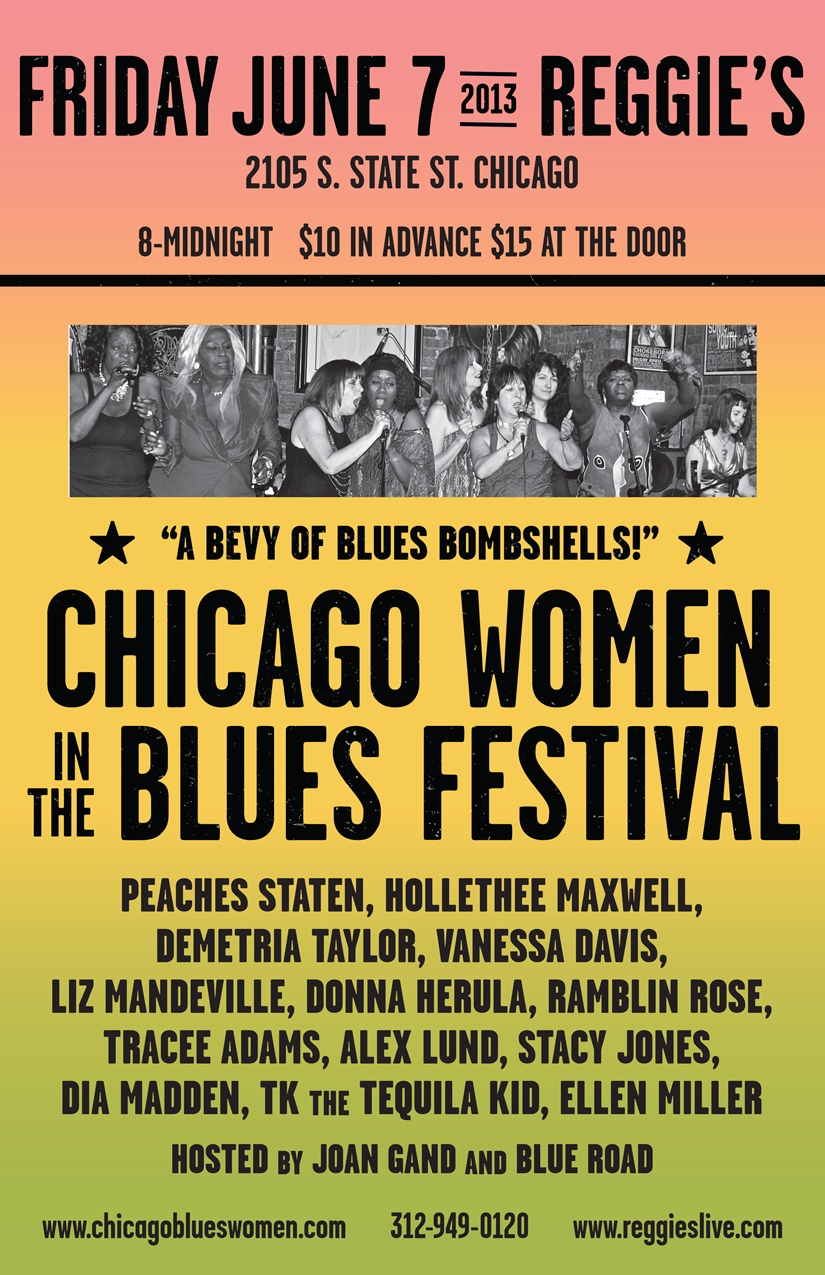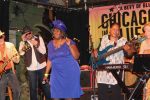 CHICAGO WOMEN IN THE BLUES FESTIVAL!
A bevy of blues-belting bombshells take center stage in this high-energy blues review, featuring a rotating roster of Chicagoland's top female blues performers. The show is dedicated to the memories of the original great blues women of Chicago.
Hosted by "Black Cat" Joan Gand on keyboards and the Gand Band
*Lineup subject to additions and changes
Special Bus Ride
Reggies Rock Bus will run from Blues Fest to Reggies with Cookie Taylor (daughter of Koko Taylor), Holle Thee Maxwell and Lynn Orman on board to talk about Koko's legacy, history, and the Chicago blues scene. Limited space available. Tickets are $25 and include the bus ride to and from Blues Fest and show admission. Proceeds from this special bus event will benefit the Koko Taylor Celebrity Aid Foundation. Wristbands will be picked up at the Koko Taylor Foundation booth at the Chicago Blues Festival, bus will start loading at 9PM, leave at 9:30PM