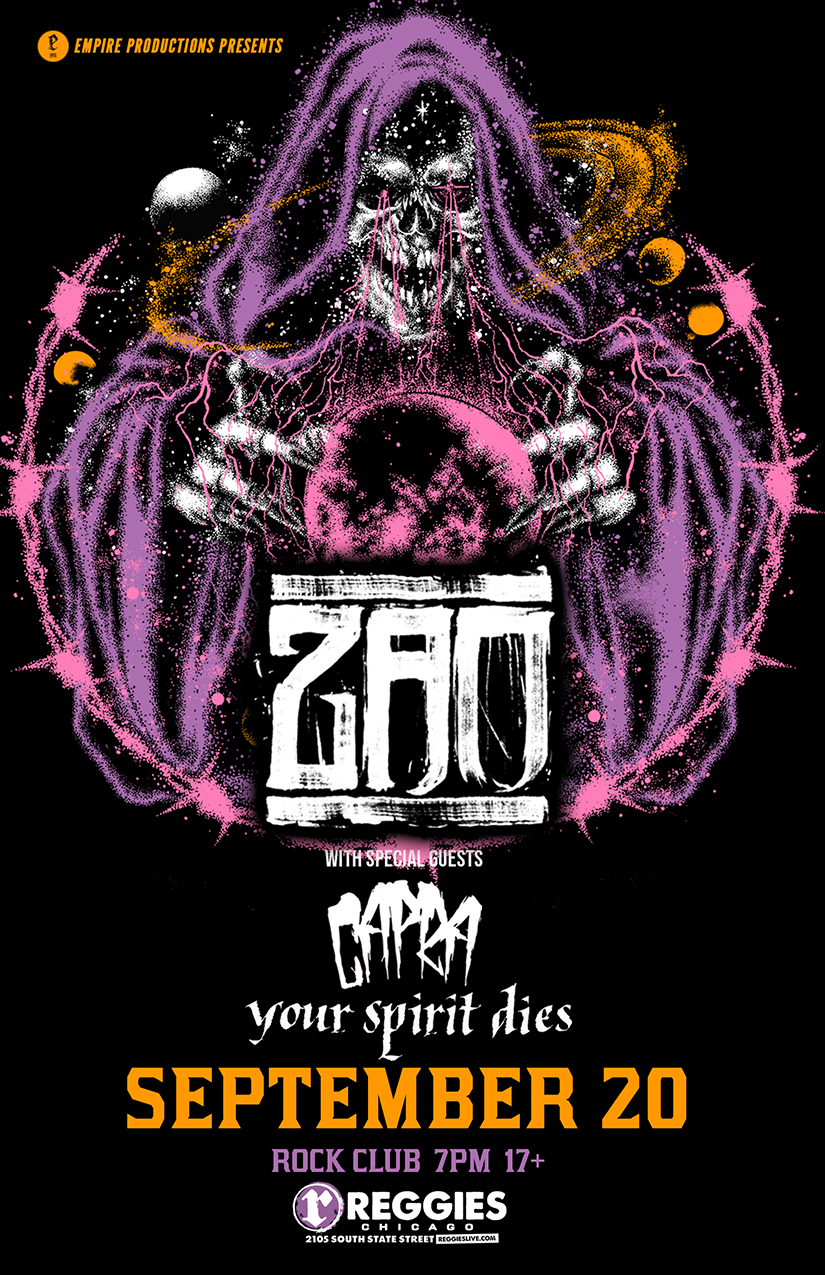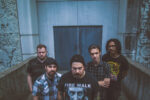 ZAO
…Although they never truly went away. Since 2016's critically acclaimed "The Well-Intentioned Virus" (really, just ask the critics, they LOVED it, even NPR jumped on board – who would have thought?) the band has been releasing EPs, remix albums, Nintendo cartridges with actual music on them, concept 7 inches packaged in mirrors and still found time to oversee reissues of their back catalog and an album of archival demos from 1995. Somehow in the midst of all of this the band found time to record a new 60-minute 11 song album titled "The Crimson Corridor" being released on April 9th, 2021.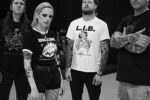 CAPRA
Capra is a metallic hardcore band roaring out of the depths of southern Louisiana. Formed by a pair of lifelong friends, Tyler Harper and Jeremy Randazzo, the bands' dedication to their underground music community has led to rapid growth in the DIY scene. With a sound that reflects a deep web of hardcore influences with particular focus on acts like Every Time I Die and Converge, Capra are the band for their time and place. With high energy delivery and raging rock and roll hooks the group has been able to open for bands like Whores and The Number 12 Looks Like You as well as local heroes such as Eyehategod and Thou.
After a pair of EP's with varying lineups, it was the addition of bassist Ben Paramore and explosive frontwoman Crow Lotus that brought the band to the next level. Crow's vicious performances and on stage leadership turned the band into a veritable juggernaut. They are proving that hardcore still has a heart and live by the belief that if you don't care for your community your community will not care about you.
Predominantly tracked in December 2019, In Transmission was recorded with Jai Benoit and then mixed by Taylor Young (Nails, Twitching Tongues).
With their venom spitting frontwoman and hard rocking riffs it's hard not to be enamored with the lightning charged assault of these Southern hardcore devotees.
For fans of Every Time I Die, Code Orange, Knocked Loose, Walls of Jericho.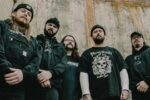 YOUR SPIRIT DIES
Columbia, South Carolina act Your Spirit Dies is determined to set the record straight on metalcore. Formed in 2019 and making their recorded debut on 2020's The Process of Grief, they call back to the halcyon days before metalcore was just hardcore's more popular but markedly less cool younger sibling. Instead of watered down, radio-ready choruses and questionable fashion choices, Your Spirit Dies delivers deft, darkly melodic riffing and surgically precise, crushing breakdowns. Taking cues from Gothenburg melodeath inspired acts like Undying and Arkangel, the band understands the power inherent in the form when it's done right. There are enough harmonized leads and triplet breakdowns here for even the most rigid metalcore purist to take note. But with modern sensibilities and the power of hindsight in their toolkit, this is a fresh take that is just as likely to attract new fans to the genre as it is to impress old ones. This isn't a rehash, but a reimagining. A peek into an alternate universe where metalcore went left at the fork instead of right, eschewing commercial appeal in favor of authenticity. Your Spirit Dies is not just what metalcore could've been—It's what it should be.