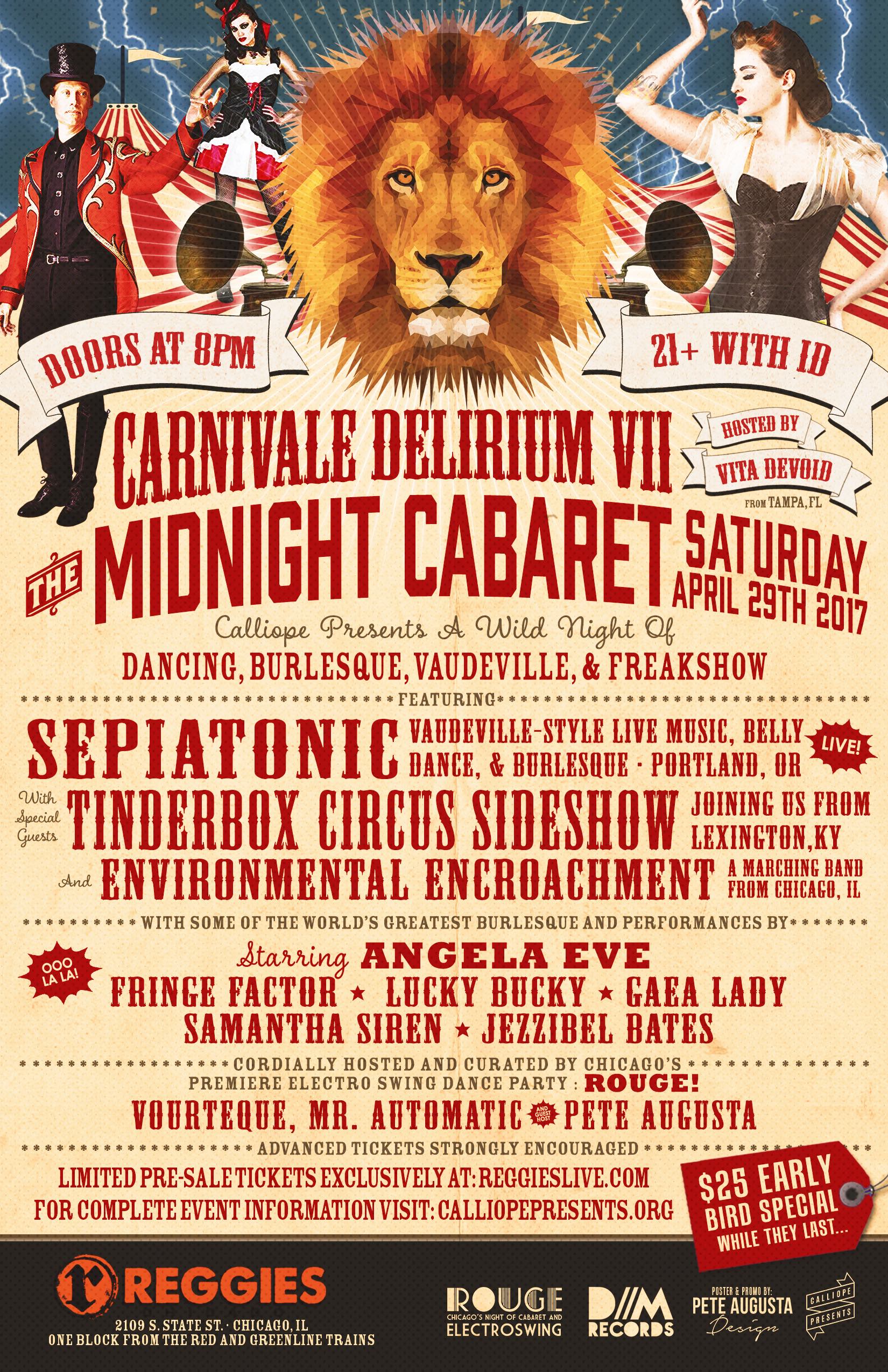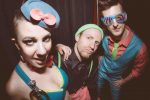 SEPIATONIC
Emerging from the emerald twilight of Portland, Oregon, Sepiatonic is a vaudeville-inspired dance and music experience. Some parts theatrical show, some parts wild dance party, this project always brings innovative audio and visual entertainment! We feature original live and electronic music, focusing on electro-swing, but extending out into further realms of balkan beats, hip-hop, funk, and more.  Sepiatonic strives to bring vintage class into today's electronic music, and to put a bumpin' booty party into a vaudeville experience. We have high-energy tunes, dance acts, antics, and theatrics up our sleeves, and strive to distribute joy everywhere we venture!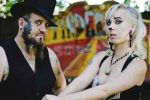 TINDERBOX CIRCUS SIDESHOW
Tinderbox Circus Sideshow is one of the last remaining traveling "ten-in-ones" in the country. Our show consists of a variety of working acts, girlie shows (or burlesque), and classic carnival appeal. Our acts range from the classic circus side tent including The Human Blockhead, The Human Pincushions, the Bed of Nails, Clowning, & Fire Eating…to more daredevil stunts the likes of Balancing on Wine Glasses, Eating Glass, Body Piercing Weight Lifting, & our personal favorite…BREAKING THINGS ON THINGS!
They're the one-stop shop for all things icky in entertainment! Between Captain Darron's miraculous nose, dangerous juggling, and high threshold for pain, whimsically white trash fantastic award-winning performer Trashique's alluring ears, deadly figure, and non stop sing song energy, AND the most disgusting woman in sideshow, Devereaux Dollface…they never fail to astound, arouse, and disgust audiences across the nation! The trio spends their time scheming, plotting, and planning to dislodge your stomach contents and leave you screaming for more!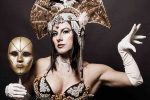 ANGELA EVE
Angela Eve is an accomplished artist, producer, director, international variety burlesque performer, aerialist and costume/set designer. Eve's Parlor Productions originally helped kicked off the Neo burlesque movement in Chicago in 2004. Eve's Parlor since has grown to a full multi-media production company created with her partner Anastasios Ketsios. An explosive experience showcasing burlesque, circus, vaudeville, performing arts, fashion, photography, video and a wide range of variety performers creating large to mid level events. Eve's Parlor team of artists and designers combine the finest elements of visual art, intricately designed costumes and sets creating a performance extravaganza.
Chicago Tribune has hauled Angela Eve and Eve's Parlor Cabaret as: "One of the top pioneers in the burlesque revival in Chicago". Angela Eve is the artistic director of a weekly critically acclaimed show "Unbridled" at Untitled, which is one of Chicago's top variety shows combining sexy circus, burlesque, sideshow and performance art.
Reaching international status with her show in Ireland, Italy and London along with traveling around the country for the past 10 years. Specializing in creating large scale avant-guard variety productions such as her annual "Metropolis Ball" and major music festivals & tours around the country: Pride Fest, Mountain Jam, Rothbury Electric Forest, Lollapalooza, Ozzfest. Additionally living between Chicago and New Orleans while creating art and building a strong reputation for performing in New Orleans and showcasing performance art installations for The Museum Of Contemporary Art New Orleans and other city wide events.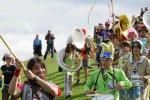 ENVIRONMENTAL ENCROACHMENT
Chicago-based performance art group Environmental Encroachment (EE) uses circus theatrics, live music and costumes to create unique entertainment environments, parades, processions, shows, punk artist marching band encroachments and art happenings.
EE combines a costumed marching band with multi-media stage performance antics, including dancers, hooping, juggling and skits. EE encourages people to interact, be a part, be curious, dance, play.
EE can expand to the size of your event – stage shows, mobile experiences, children's shows, Holiday events, street busking, tactical comic encroachments, festivals, rituals, ceremonies, vaudevillian skits, electric and acoustic music jams, funerals and births.
FRINGE FACTOR
Part dance, part theatre and wholly entertaining, Chicago-Based Fringe Factor is a dance ensemble that instantly transforms any event or show into an unforgettable experience with its unique performance style.
Harken back to the Roaring Twenties with the Classic Acts, featuring sassy flappers and vaudevillian antics. Looking to keep it modern? The Contemporary Menu pulls from today's top hits including the high-energy latin beats of Pitbull and the intense sensuality of Beyonce. For the artistic palate, our Avant-Garde Acts include animated voodoo dolls and parasol-spinning floating flowers. No matter what you choose to dine on, Fringe Factor is a visual and auditory feast.
Fringe Factor boasts a rotating cast of diverse performers who are all powerful figures in the variety scene both as performers and producers of their own shows. Our ranks include local favorites who have appeared at top clubs such as Untitled Chicago, Fedora Lounge, Clipper Cabaret, The Drifter, Berlin, Carnivale and more, as well as collaborated with groups such as The Chicago Symphony and Contemporary Circus Festivals. Our performers are international entertainers, performing at events with the likes of Fleetwood Mac, James Taylor and Big Freedia and appearing at top burlesque and variety events as soloists, headliners, and (winning) competitors. With such a formidable group, Fringe Factor has found itself quickly in demand for both public entertainment events and private shenanigans.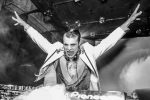 VOURTEQUE
Vourteque is a fixture in the national neo-vintage and vintage remix movement.  A staple in The Hangar at The Electric Forest Festival, a twice returning Dj for the San Francisco Edwardian Ball, founder of the Rouge! dance party series, and manager of the Lords & Ladies stage at the massive Theatre Bizarre in Detroit, Vourteque is a dj and performer who fuses vaudeville, circus, and burlesque with electro-swing and neo-vintage beats.  As a variety performer he's been seen at The Slipper Room in New York, The Lagunitas Beer Circus in Chicago, The Castle in Tampa, The Gatsby in Austin and many more.  Vourteque's also a part owner of Dead 2 Me Records with two releases under his belt including The Iron & Jazz Age with its lauded electro-swing cover of "Magic Dance" and the grim industrial blues track "No Teeth".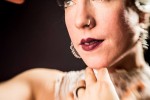 GAEA LADY
Gaea Lady has been moving in mysterious ways since she was 3 years old and hasn't ever given it up. An enchantress by nature, she sees her body as her instrument to express herself. Studying classical forms to start her career, her attention soon went the way of the ethereal including fire, hoops and hypnotizing fabrics. Dabbling amid any form she can get her toes on, her style borrows from the graceful and energetic mix of all she's studied in the past. Featured in the Kiss Kiss Cabaret , at Untitled's Unbridled, The Naughty Little Cabaret, The Drifter, and with Pyrotechniq Fire Troupe, she travels all over the United States performing & teaching. become enchanted.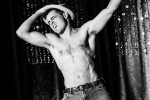 LUCKY BUCKY
Juggler at The Naughty Little Cabaret, Circus Performer and Loving It and Performing arts at The Clocktower Cabaret.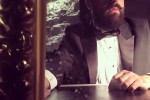 MR. AUTOMATIC
Mr. Automatic is the alias of the man behind Chicago's Dead 2 Me Records, Bill Holland. His style has its origins in Electro and Nu Disco, although recently his jazz roots have come to the forefront as he has started fusing these genres with Electro Swing. Along with Vourteque and performance artist Lady Lenux, he formed the successful Rouge! Chicago's Electro Swing Night in late 2013. He also currently holds down a residency at Untitled's Unbridled night in downtown Chicago. He has opened for a wide range of acts including Lord Justice, Light Year, Good Co., Lady Miss Kier, Dutty Moonshine, Tycho, and Plastic Plates.
Outside of remix work and production as Mr. Automatic, he also produces as Square Frames with onefiftyone. Additionally, he is co-founder of Front 312, a well-established Chicago DJ collective with an emphasis on combining old-school alternative classics with new-school synth-based music. As a live performer, he is a founder and synth player for the band Many Moons.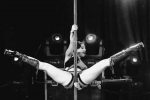 SAMANTHA SIREN
Raised in the woodlands of central Wisconsin, Samantha Siren has, since childhood, drawn inspiration from the natural environments surrounding her. While studying in the nationally acclaimed sculpture department of the University of Wisconsin- Stevens Point, she was able to hone in both her technical and conceptual skills as a visual artist. It was during this time that she also began to take her participation in the performing arts more seriously, including dance, circus, aerial, and vaudeville. After graduation she chose to forego graduate school in pursuit of continuing her education and career in the performing arts. Samantha moved to Chicago in January 2016, with the full intention of attending a full-time contemporary circus training program. While that dream quickly proved itself unrealistic, she chose to harness her pure determination to work harder at developing her craft- on her own terms.  Samantha was fortunate to have fallen into the laps of a few exceptional mentors while in this pursuit, and has since had the opportunity to perform at the Edwardian Ball in San Francisco, CA, Theatre Bizarre in Detroit, MI, Electric Forest in Rothbury, MI, and has also performed on tour throughout much of the American south and midwest. Her work often references the natural environments she grew up in, placing emphasis on organic movements to play with the themes of time, tension, and contrast in order to express the concept of transformation- something she sees as neither good nor bad, but surely inevitable to all things.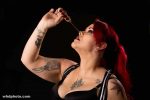 JEZZIBEL BATES
Jezzibel is an award winning neo-sideshow performer from Chicago. She is also adding some spark to the Midwest metal scene with her band Sinister Fate. Welcome to the twisted mind of Jezzibel!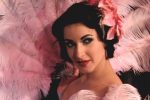 VITA DEVOID
(Hosted By Vita DeVoid)
Touring Showgirl, Burlesque Performer, Event Emcee, GoGo Dancer, Creative Mastermind, Celebrity Impersonator, Occasional Vampire, Fire Eater, Snake Handler, Spark Grinder, and General Oddball.
$25 Early Bird Tickets
Limited quantities available