BBQ Buffet starts at 6pm, Music starts at 9:30pm
$10 for show admission only or $15 for BBQ buffet + show admission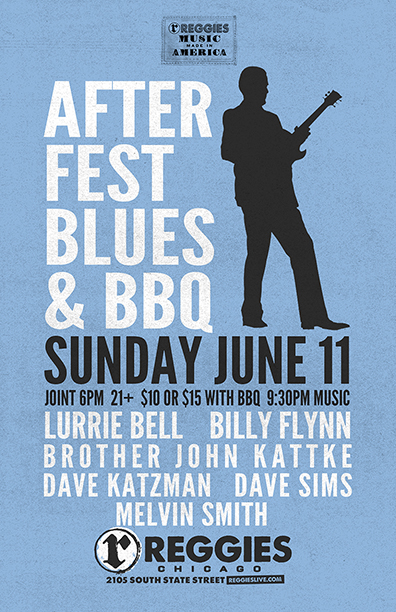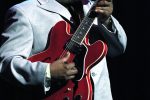 LURRIE BELL
Born in 1958, the son of famed blues harmonica player Carey Bell, Lurrie Bell picked up his father's guitar at age of five and taught himself to play. He was clearly gifted. In addition, he grew up with many of the Chicago blues legends around him. Eddie Taylor, Big Walter Horton, Eddie C. Campbell, Eddie Clearwater, Lovie Lee, Sunnyland Slim, Jimmy Dawkins and many more were frequent visitors to his house. They all helped to shape and school him in the blues, but none as much as his father's long-time employer Muddy Waters.
At seven years old, Bell left Chicago to live in Mississippi and Alabama with his grandparents. During this time he played mostly in the church, immersing himself in the passionate expressiveness of the gospel tradition. At fourteen he moved back to Chicago and continued to play in church as well as forming his first blues band while attending high school.
By seventeen Lurrie Bell was playing on stage with Willie Dixon. In 1977 he was a founding member of The Sons of Blues with Freddie Dixon (son of Willie) and Billy Branch. The band recorded three standout tracks for Alligator Records' Grammy nominated Living Chicago Blues series. In 1978 Bell joined Koko Taylor's band and stayed for several years, honing his chops and learning the ropes of being a traveling musician. He continued to work with his dad as well, recording the 1984 Rooster Blues album Son Of a Gun and several other titles for UK's JSP Records. Not only was Bell recognized as an exceptionally talented guitarist and musician, his knowledge of different blues styles, his soulfulness and his musical maturity delivered write-ups in publications such as Rolling Stone and The New York Times.
Battling and defeating a series of personal demons kept him out of the studio and off the road for a long spell in the late 1980's, but Bell persevered and re-surfaced in the mid-1990's with a succession of four highly acclaimed records for Chicago's Delmark label.
Since the onset of the new millennium, Bell's profile has been steadily rising. 2002 saw the release of the CD Cutting Heads and in 2004 Alligator Records released Second Nature an acoustic duet record with his father Carey Bell that was nominated for a WC Handy Award Acoustic Record of the Year by the Blues Foundation in Memphis.
In 2007 Bell started his own label Aria B.G. Records and released Let's Talk About Love, which has been called his most accomplished, deeply heartfelt album yet. On the strength of this record, he was voted Most Outstanding Guitar Player in the 2007 Living Blues Magazine's Critic's Poll, and in 2008 he was named the magazine's Artist of the Year. Since 2007 he has received multiple Blues Music Award nominations as Best Guitarist and Best Traditional Male Blues Artist by the Blues Foundation.
2009 found him pairing up with Billy Boy Arnold, John Primer, Billy Branch on the recording Chicago Blues: A Living History which garnered him his first official Grammy nomination for Best Traditional Blues Recording. In 2011 a follow-up was released; Chicago Blues: A Living History (The Revolution Continues) featuring Buddy Guy, Magic Slim, and Ronnie Baker Brooks.
And now in 2012 comes the arrival of his second CD on Aria BG Records The Devil Ain't Got No Music, a collection of acoustic blues and gospel songs that recollect the music he often played with his dad and at church in Mississippi and Alabama as a child. At last count Lurrie Bell has now appeared on over 50+ recordings either as leader or featured sideman.
Lurrie Bell's elegant and intense guitar playing and passionate vocals have made him a favorite at clubs and festivals around the world and have earned him a reputation as one of the "leading lights" in the future of the blues.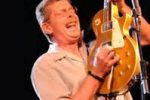 BILLY FLYNN
Billy Flynn is an American Chicago blues and electric blues guitarist, singer and songwriter.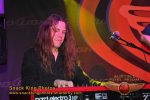 BROTHER JOHN KATTKE
Brother John has played with Eric Clapton, Steve Miller, the Black Crowes, and acquired ringing endorsements from many other musicians of renown. For example: Led Zeppelin vocalist Robert Plant had seen John play with Otis Rush at the Jazz Café in London. When Plant and Kattke met in person at the United Center in Chicago, Plant told Kattke: "You play a mean guitar!" George Benson came to the jam session that Kattke hosts at Buddy Guy's Legends in Chicago. After hearing the opening set that John played with his band, Benson told him: "You're fearless! I thought I was fearless! You're fearless!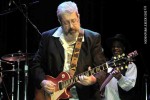 DAVE KATZMAN
Dave Katzman has been working in the Chicago Blues scene for over 4 decades. He has traveled the world as an Engineer, Guitarist, Producer and Road Manager. Working with artists like Albert Collins, Buddy Guy, Albert King, Otis Rush and many others.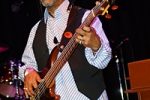 MELVIN SMITH
Melvin has been playing bass guitar for over 25 years in venues from small clubs to large international festivals. His career has had him performing in bands with such luminaries as Koko Taylor, Lurie Bell and Billy Branch. He has also performed with Carl Weathersby, Big James and the Chicago Playboys, Jimmy Johnson, Phil Guy, Lefty Dizz, Melvin Taylor, Charlie Love, Jimmy Burns and many others. Melvin is one of the most sought out bass men in the Chicago blues scene today.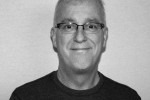 DAVID SIMS
Born and raised in Mississippi, David is an accomplished drummer, having toured the US, Canada and Europe extensively. David has recorded on Alligator and Blind Pig Records. Along with a strong Blues background, he has big influences in Country, Southern Rock and R&B music.
Open to teaching all age groups and all levels of players.
Started at the Old Town School in March of 2008