Hunter S. Thompson Trivia and "Air Gonzo" where you have 30 seconds to mime an abusive habit that HST would have loved. Prizes!! Special shots!! FREE SHOW!
"Some of your favorite Dead Author's will be appearing as Special Guests"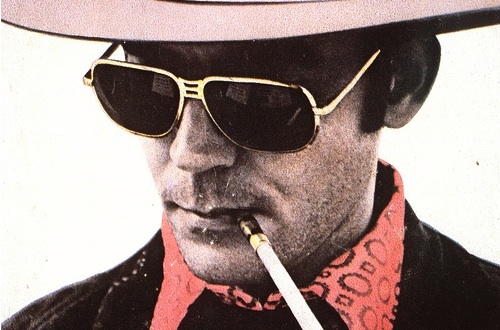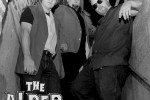 THE ALDER KINGS
The Alder Kings are a three piece, high octane, high gain, instrumental psycho surfabilly band from Chicago. Since forming in 2011, The Alder Kings have gained exposure on the national and international level. Rooted in the classics, but definitely not your Daddy's surf.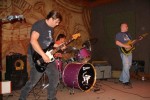 THE HEAVIES
The rock bands call us a surf band, the surf bands call us a rock band…..we are the HEAVIES!!! BIG drums-FAT bass-STINGING guitars…check us out and be overcome by a tsunami of sound! Christmas 1999: Jason and I were talking about music and got on the subject of surf-instro and both expressed interest in playing it. Three months later we started getting together at his place and learned about 15-20 songs with me playing rhythm and him on lead. We looked for about 18 months for a drummer and bass player with no luck. Jay knew Jim from some job sites they had worked at and asked him to play drums with us. The 3 of us started practicing regularly in the spring of '02 in Jim's parents' garage while we kept looking for a bass player. Jim's Dad thought the stuff we were playing sounded great and started learning the bass lines. We played our first "show" labor day weekend 2002 at a 3-band birthday party as a 4-piece. Two months later, his dad passed the bass duties on to Jim's brother, who moved to California and soon the revolving door started. After 4 years and 7 different bass players we decided to become a 3 piece and Jay and I switch between bass and guitar during sets.