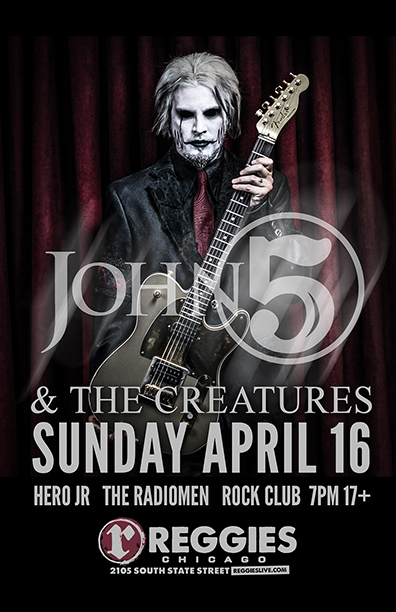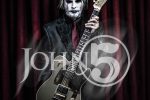 JOHN 5 & THE CREATURES
"When I drove to LA when I was 18, from my parent's home in Grosse Pointe, I never thought I would be standing on the stage with some of the world's most renowned performers. I never dreamed I would be making records with bands I grew up listening to. I just wanted to play guitar. I just wanted to have a career as a session musician, make music and that would have been happiness enough. I can tell you honestly, I still grin from ear to ear completely humbled by what life, music has done for me. I feel like the happiest man alive sometimes – I kid you not!" – John 5, LA, February 2013.
John 5 is undoubtably one of the hottest shredders on the planet right now. His impressive resume of working with frontmen such as Marilyn Manson, Rob Halford, Dave Lee Roth and his current gig as the right hand man for Rob Zombie, show he's impressive skills have not gone unnoticed, but it doesn't do him justice to label John 5 as a shredder – he's a guitarist, a great guitarist – and there's little he can't put his hand to.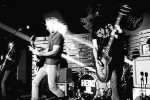 HERO JR.
When most rock bands depend on technology and gimmicks to sound fiercer than they really are Hero Jr. plugs in and pushes the 'record' button. Loud. 100% Live. Doesn't sound like it was recorded in a living room.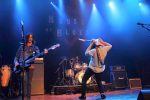 THE RADIOMEN
Known as the baddest rock show in Chicago, The Radiomen have left their mark on stages large and small…literally. Lead singer and guitarist Ryan Fitzgerald can be seen throwing his guitar across the stage, as bass aficionado David Buschauer smashes the neck of his bass guitar on a crash cymbal. Drummer Dean Lazzara is the back beat of the band, making sure everything is in check. The courageous frontman will flaunt tasty licks with a soulful touch of magic, but don't let the malicious solo face fool you, it's all for the love of Rock N' Roll. If you're having trouble spotting Buschauer on stage, he is the one with the permanent smile glued to his face. Don't expect to get a decent picture of Lazzara, because he is always in a blur.
The lively psychedelic stage show adds to the allure of the band. Their effervescent attitude towards their followers is one of love and admiration, as the ambitious trio shoots for their dreams. From empty bars to roaring venues, the group has never …