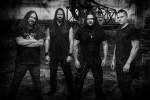 KATAKLYSM
Canadian Death Metal legends Kataklysm officially formed in the fall of 1991, they released a now classic demo called Death Gate Cycle Of Reincarnation in 1992 that got world attention and a record deal with Germany's Nuclear Blast records, the band signed in 1993 and immediately released the demo on CD format and added the bonus track The Orb Of Uncreation which resulted in the creation of the critically acclaimed MCD The Mystical Gate Of Reincarnation. Kataklysm gained world praise and recognition. A new style of influence was born : the Northern Hyperblast. Kataklysm are back to prove that aging brings experience that make great leaders, Kataklysm are at the top of they're form and have evolved into a powerhouse that will crush all and leave nothing but Shadows & Dust for the mortals to beg!
ORIGIN
Merciless, enormous and all-encompassing, Origin deliver a sonic barrage of inhuman proportions. Faster, darker and more complex than anything the death genre has issued to date, Origin's otherworldly musicianship while delivering heinous amounts of the band's unique "aggro-tech" extremity. Akin to awakening into a previously unknown state of consciousness, Informis Infinitas Inhumanitas is an audio head trip where the rules of time and space no longer exist.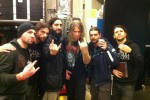 FLESHGOD APOCALYPSE
Italy's brutal/symphonic horde, FLESHGOD APOCALYPSE, have returned with their definitive epic masterpiece Agony. With only two releases under their belts, Oracles (2009) and the Mafia EP (2010), FLESHGOD APOCALYPSE have already become one of the most talked about bands in the underground. Their unique blend of technical death metal with a symphonic elements have quickly made them a favorite with fans and critics alike. Now, after a slew of successful tours in Europe and the US, the band have unleashed their defining moment in the form of Agony!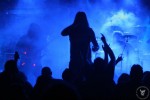 VITAL REMAINS
Death / Black Metal from New England, featuring Glen Benton from Deicide.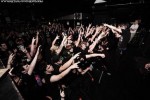 ROSE FUNERAL
Rose Funeral is an American melodic deathcore band from Cincinnati, Ohio, United States.