The Legions of Metal Festival was born out of the end of the Ragnarokkr Metal Apocalypse Festival. Legions of Metal Festival will continue to bring the best of the classic metal from the 80's that we all love and also bring in the newer bands who will carry the torch into the upcoming years in the metal world. You will be able to see some of the newest bands in the scene throughout the day and end each night watching the bands you grew up listening to. The fest will feature two stages and plenty of vendors. Don't miss the ground breaking first year for the newest metal festival.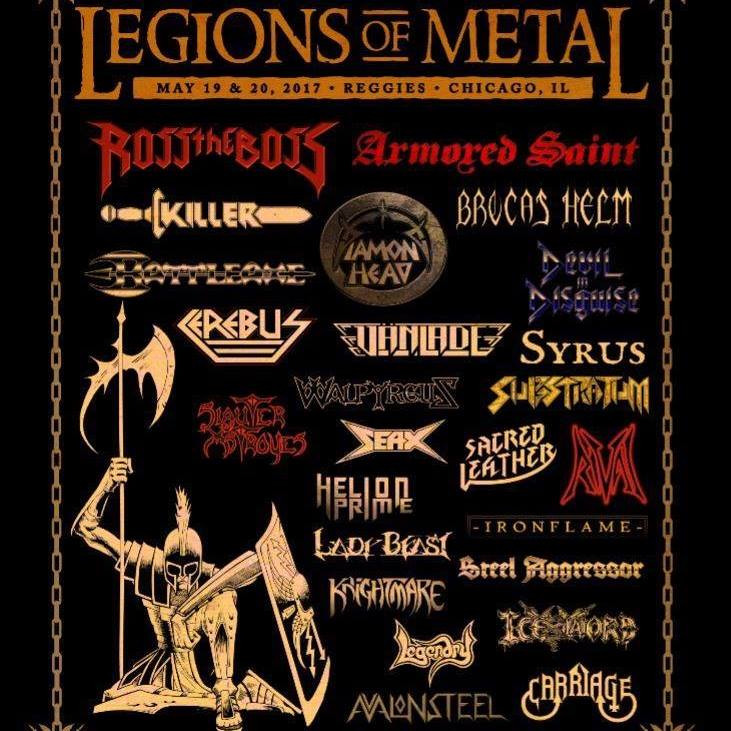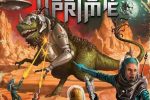 HELION PRIME
Helion Prime was first conceived from a common love of metal and all things science. The band was founded when Jason Ashcraft (of Dire Peril) asked Heather Mich
ele (of Graveshadow) to form a project with him. Between the two, they had worked with such artists as Mark Briody (Jag Panzer), Brittney Slayes (Unleash the Archers), Andy LaRocque (King Diamond), Ralph Scheepers (Primal Fear), Arjen Anthony Lucassen (Ayreon/Star One), and Niklas Isfeldt (Dream Evil). The concept; power metal with themes based on actual scientific theories with the occasional sci-fi tribute. The name Helion Prime was borrowed from an alien planet featured in the film "Chronicles of Riddick," a movie the two were great fans of. She accepted the exciting proposition without hesitation. The two recorded their first demo track in June of 2014, and with the help of members from Dire Peril and Axiom, Helion Prime debuted their first live performance in August 2014 at the Boardwalk in Orangevale, CA. The dynamic duo then released their first EP on February 26th, 2015 with a full length album in the works. Helion Prime's lineup was completed after bringing Jeremy Steinhouse on bass and Justin Herzer (of Axiom) on drums. In August of 2015, Helion Prime set out on their first tour, playing shows in Oregon, Nevada, California, and Utah. Their debut album is set to be released in early 2016 and will be featuring special guest Niklas Isfeldt of Dream Evil. Stay tuned all you power metal fanatics!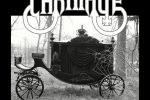 CARRIAGE
Carriage was formed in October 2015. Featuring members of various bands including: Robbie Rainey (vocals) and Michael Martin (guitars) from the thrash band Possessor. Randy Ashberry (drums/keys) and River Ashberry (guitars) of Heaven Falls Hard and This Gentle Horror. As well as Tombstone Steve (bass) from Mammoth Black and Von Doom. Bringing together sounds and inspirations from all over the heavy metal genres , Carriage takes them all and forges them in the fires of true heavy metal, and quenched in the oils of old school metal glory.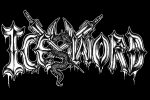 ICE SWORD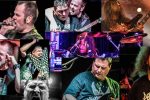 FINAL SIGN
FINAL SIGN is a North Carolina based Heavy Metal band. Incorporating elements of Thrash Metal, US Power Metal and Traditional Heavy Metal, FINAL SIGN delivers the goods. Made up of veterans from the Metal scene, FINAL SIGN is a band ready to charge headlong into the swirling masses of Metal fans around the world!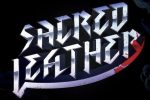 SACRED LEATHER
Sacred Leather is a Metal Band from Indianapolis IN
VIP Tickets
2 Day Pass: $100.00 Includes poster, food buffet, meet and greets with various artists.
$45 Saturday Single Day
Includes admission to Saturday 5/20 only for both Rooms