It's an all metal night of WOWO with host Tim Mix and metal legends Metal Church co-hosting! Sign up now to RSVP your slot and bring in some records to play!
RSVP to rsvpreggies@gmail.com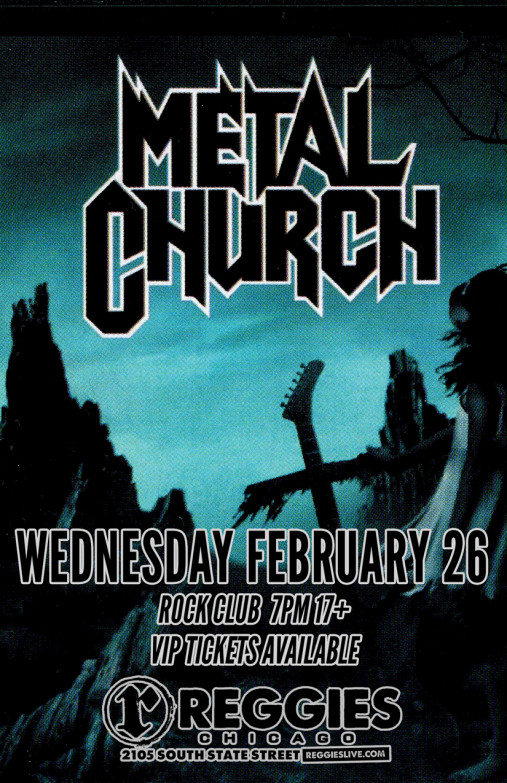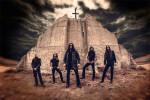 METAL CHURCH
Born out of the West Coast Metal scene in the 80′s, Metal Church quickly became one of the standout talents of their genre. The band's first release simply entitled "Metal Church" postured the band as one of the pioneers of the thrash/metal scene, while their sophomore release "The Dark" was championed as one of the premier metal releases of the 80′s.
Now with the current band's line up, Kurdt Vanderhoof (guitar), Ronny Munroe (vox), Jeff Plate (drums), Rick Van Zandt (guitar) and Steve Unger on bass, "Generation Nothing" combines the best elements of the band's early roots with modern day lyrical content and a revived hunger that delivers an electric assault of anthemic & epic metal songs! Videos for "Generation Nothing" and "Dead City" are currently in the post production stage and a world tour is in the works for 2014. Official release date for "Generation Nothing" is scheduled for October 22, 2013.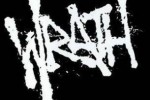 WRATH
"CHILDREN OF THE WICKED" DEMO 1985.
"FIT OF ANGER" DEBUT ALBUM/KING KLASSIC RECORDS 1986
"NOTHING TO FEAR" DEBUT ALBUM/MEDUSA RECORDS 1987
"FIT OF ANGER RE-RELEASE" MEDUSA RECORDS 1989
"TEXAS CHAINSAW MASSACRE – LEATHERFACE" SOUNDTRACK 1989.
"INSANE SOCIETY" MEDUSA RECORDS 1990
"WRATH EP" WORLDWIDE INTERNET DIGITAL RELEASE 2008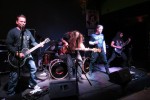 SCREAMKING
Melodic,aggressive heavy metal music
$40 VIP Tickets
includes early entry, poster and Meet & Greet.