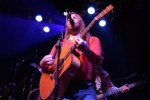 MR. BLOTTO
Mr. Blotto was born in Chicago as an off-night vehicle for musicians who loved each others playing but were in different bands at the time. The only rule was that they would only play what they loved. That philosophy continues today and has led Mr. Blotto into unique musical situations.

Mr. Blotto takes the Jam band asthetic into areas unfamiliar to the standard Jam Scene. They have been known to cover entire albums by Led Zeppelin and the Who as well as perform entire shows of Country and Reggae. Artists as diverse as the Grateful Dead, the Flaming Lips, Willie Nelson and The Velvet Underground have seen their material interpreted by Mr. Blotto in the 2000+ shows the band has performed in the last 15 years, yet covers only pepper the bands hefty catalog of original material stemming from five studio albums and other unreleased crowd favorites.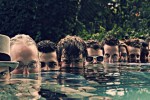 TURKUAZ
The Brooklyn-based funk army known as Turkuaz "is like tossing a lit match into a dumpster full of fireworks" (bestnewbands.com). Their stage show combines influences from Sly and the Family Stone to Talking Heads into an explosive auditory and visual circus, a full-frontal assault on the senses. After multiple residencies at NYC's Brooklyn Bowl, two blowout performances at Bear Creek Music Festival, and tours spanning the east and west coasts, Turkuaz has developed a reputation from NYC to San Francisco as the band that plays louder, faster, and harder than all the rest.