Coming from out of town?
Ride our bus shuttle from Chicago South Loop Hotel on the hour every hour to Reggies and back, starting at 11AM. 
Reserve your room at Chicago South Loop Hotel conveniently located just blocks away. Click for a special room rate.
2pm Doors for Both Rooms (Saturday)

Saturday:
Music Joint-
2:30pm-3:15pm: Riddle House
3:45pm-4:30pm: Zip Tang
5pm-6pm: Mano
6:30pm-7:50pm: The Mercury Tree
8:20pm-9:40pm: JOLLY
10:10pm-11:40pm: Cheer Accident

Rock Club-
3pm-4:20pm: Thank You Scientist 
4:50pm-6:20pm: Presto Ballet
6:50pm-8:20pm: Dream the Electric Sleep
8:50pm-10:30pm: Bigelf
11pm-1am: Spock's Beard

Sunday:
Music Joint-
3:30pm-4:30pm: Pavlov
5pm-6pm: Sonus Umbra
6:30pm-7:40pm: Tiles
8:10pm-9:30pm: Adam Holzman
10pm-11:30pm: Burnt Belief

Rock Club-
2:30pm-3:30pm: Hedgehog and the Fox
4pm-5pm: Wertico, Cain & Gray
5:30pm-6:30pm: District 97
7pm-8:10pm: Scale the Summit
8:40pm-9:50pm: Trey Gunn/TU
10:20pm-12:20pm: Stick Men
Schedule for the VIP Meet and Greet ticket holders:
Saturday:
Thank You Scientist-(2pm-2:20pm)
The Mercury Tree-(5:30pm-5:50pm)
Dream the Electric Sleep-(5:50pm-6:10pm)
Presto Ballet-(7pm-7:20pm)
JOLLY-(7:20pm-7:40pm)
Cheer Accident-(8:30pm-8:50pm)
Spock's Beard-(9pm-9:20pm)
Bigelf-(10:45pm-11:05pm)
Sunday:
Wertico, Cain & Gray-(3pm-3:20pm)
Sonus Umbra-(4pm-4:20pm)
District 97-(4:30pm-4:50pm)
Tiles-(5:30pm-5:50pm)
Scale the Summit-(6pm-6:20pm)
Trey Gunn-(6:40pm-7pm)
Adam Holzman-(7:10pm-7:30pm)
Burnt Belief-(9pm-9:20pm)
Stick Men-(9:20pm-9:40pm)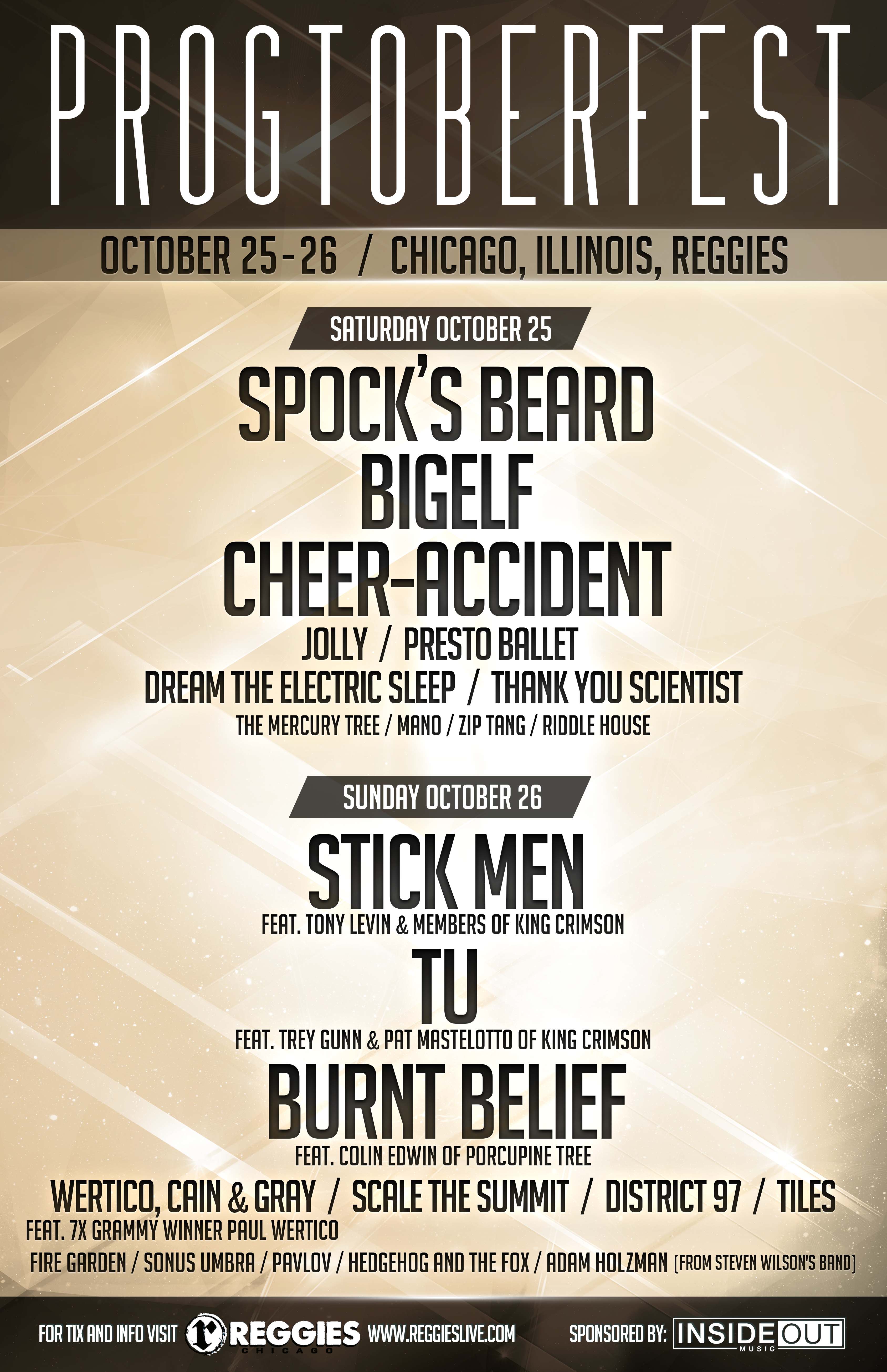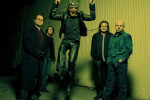 SPOCK'S BEARD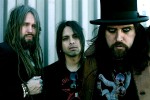 BIGELF
Sounds like a militant version of Queen rallying for war with Sgt. Pepper!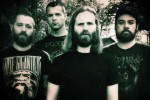 DREAM THE ELECTRIC SLEEP
Matt Page – Vocals / Guitar / Keys
Joey Waters – Drums / Vocals
Andrew Hibpshman – Guitar
Chris Tackett – Bass

Dream The Electric Sleep are a progressive, concept-rock band from Lexington, KY.
Formed in winter 2009, guitarist and vocalist Matt Page and drummer Joey Waters recruited bassist Chris Tackett, formerly of the bands Chum (Century Media) and Hyatari (Earache). The band spent the following two years self-producing their ambitious debut album, "Lost and Gone Forever" (2011).
"Lost and Gone Forever" received international critical acclaim, gaining a wide variety of print and online reviews (including Classic Rock Magazine, Eclipsed Magazine, The Big Takeover, Progression Magazine, among many others), and was an underground favorite amongst many in the progressive rock and crossover/heavy rock communities. As a result, the band was asked to perform at one of the premier progressive rock festivals in the United States, the Rites of Spring Festival (RoSfest), and were given the coveted "Church of Prog" slot.
The band returned from RoSfest in May 2013 to finish producing their sophomore LP, entitled "Heretics". Over two years in the making, the album is set for release on January 31st, 2014.
Featuring 11 tracks and over 70 minutes of new original material, the band continues to evolve its signature genre-bending sound. Described by veteran publisher Jack Rabid as "Prog/Shoegaze", DTES have again produced an album that draws from an incredibly diverse pool of influences. Among them are the classic progressive sounds of Genesis, Pink Floyd, King Crimson and The Moody Blues – intertwined with such bands as U2, Ride, Catherine Wheel, and Radiohead.
With "Heretics", DTES continue to push the envelope – not only on the band's album themes and subject matter, but sonically as well. Fans will discover an extremely dynamic, thought-provoking work in "Heretics" – an album that reveals a band that is more focused than ever, and becoming increasingly difficult to pigeonhole.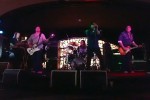 PRESTO BALLET
Exploring and rediscovering classic progressive rock, its mindset and integrity, Presto Ballet combines the melodic and harmonic old school aspects with the neo progressive rock sound of today. While their sound is often compared to the early works of Kansas, Rush, and Yes, Presto Ballet still maintains its own identity. The band is bringing back the classical influence in rock and the sense of composition that was so very popular in the early 70s. Presto Ballet is Neo Classic Progressive Rock.
Though Presto Ballet is Neo Prog, the band strives to keep the music melodic and catchy while taking the listener back to a time when melody, harmony and musical skill was paramount. Presto Ballet is also flying the flag for the return to vinyl. While all recordings will be released on CD and other modern mediums, the albums will be designed for the vinyl format first. This means that the records will be around forty minutes long and the artwork will be laid out specifically for album covers.
Having a serious love/hate relationship with modern digital technology, the band incorporates the advantages of the modern ways but yet hangs on to the ethics of the days when you had to be able to play it and sing it.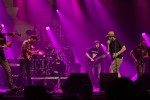 THANK YOU SCIENTIST
Our new record "Stranger Heads Prevail" arrives July 29th via Evil Ink Records! Pre-order now at thankyouscientist.net!
$90 TWO DAY PASS
includes general admission Saturday and Sunday.
$80 SINGLE DAY VIP TICKETS
includes admission for One Day plus BBQ buffet, Poster, and Meet and Greet with bands
$140 TWO DAY VIP
includes admission plus BBQ buffet, Poster, and Meet and Greet with bands (Schedule of Meet and Greets in Record Breakers TBA)
$180 TWO DAY SEATED VIP
includes admission plus BBQ buffet, Poster, and Meet and Greet with bands (Schedule of Meet and Greets in Record Breakers TBA), plus reserved Seating in Rock Club. Seating in Music Joint not reserved.
$25 SAT VENUE ONLY
includes admission to Rock Club only after 9PM on Saturday. $30 day of show.