Coming from out of town?
Ride our bus shuttle from Chicago South Loop Hotel on the hour every hour to Reggies and back, starting at 11AM. 
Reserve your room at Chicago South Loop Hotel conveniently located just blocks away. Click for a special room rate.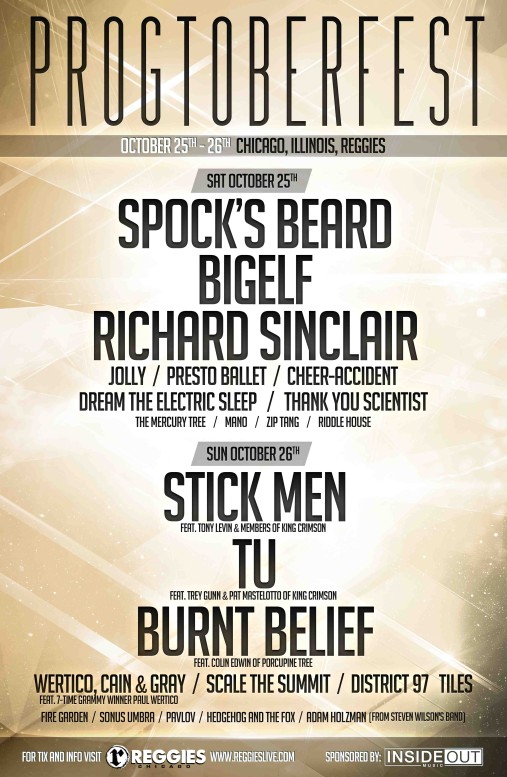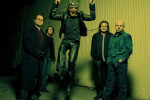 SPOCK'S BEARD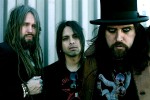 BIGELF
Sounds like a militant version of Queen rallying for war with Sgt. Pepper!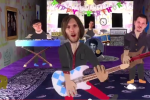 JOLLY
The story of JOLLY starts with four guys growing up in New York City. They attended public school, shared an affinity for 90s rock, and were all big fans of The Fresh Prince of Bel-Air.
On an average temperature day in November 2006, all four guys separately decided to start looking to form their ideal band. One Craigslist reply, one high school reunion, and one awkward conversation later, JOLLY's current lineup, Anadale, Joe Reilly, Anthony Rondinone, and Louis Abramson, was established. They began writing and recording songs, and posting their material on Myspace. A label owner in Switzerland heard JOLLY and offered them a record deal, and suddenly the band's plans to record an EP transformed into recording a full-length album.
In July 2009, JOLLY released their debut album, Forty-Six Minutes, Twelve Seconds of Music, under Galileo/ProgRock Records. JOLLY created a small buzz, and some even said it was one of their favorite albums of the year. The album contained binaural tones, which when heard alone have a low "woo-woo-woo-woo," sound, but scientific research shows that they actually can enrich feelings of relaxation, focus, creativity, and happiness.
In April 2010, JOLLY flew over an erupting volcano to get to Europe to play a small tour with Riverside and Pure Reason Revolution. The airplane food was salty and the flight was long, but again, JOLLY created a buzz, which led to a record deal with InsideOut Music/Century Media Records.
In March 2011, JOLLY released The Audio Guide To Happiness (Part 1), the first of a two-part series that is scientifically designed to bring a listener to a state of true happiness. The band collaborated with a professor and a few grad students at a nearby university, who conducted studies on over 5,000 subjects to perfect the usage of binaural tones to optimize the JOLLY listening experience. It was the peak of the band's pretentiousness, but also a very rewarding undertaking.
After releasing part one of The Audio Guide, which received critical acclaim and was deemed by many one of the top albums of the year, JOLLY toured the US and Europe. Again, the airplane food was salty and the flight was long, but the band watched reruns of Friends to pass the time. Shortly after returning from tour, Mike Portnoy asked JOLLY to open for his band Flying Colors at Best Buy Theater in Times Square. He even said: "I am a big fan of the last two Jolly albums and handpicked them to open the Flying Colors show in NYC."
In October 2012, Hurricane Sandy struck JOLLY hard, destroying Louis' home, which also functioned as the band's practice space and recording studio. All of Louis' possessions and a lot of the band's equipment were ruined. Needless to say, the members of JOLLY were devastated, but they tried to remain positive. The timing couldn't have been worse; the band was in the midst of finalizing The Audio Guide To Happiness (Part 2), but had to break away from the album to throw out Louis' belongings and completely gut his home. In need of new equipment, JOLLY started a fundraising campaign, and their incredible fans came through in a big way to help the band rebuild after this major disaster.
The Audio Guide To Happiness (Part 2) is now here, and is a standing symbol of JOLLY's recovery from the storm. Plus, all of the people left hanging from Audio Guide 1 can finally complete their journey towards happiness. Don't be surprised if crime rates plunge in 2013.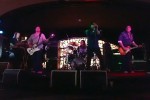 PRESTO BALLET
Exploring and rediscovering classic progressive rock, its mindset and integrity, Presto Ballet combines the melodic and harmonic old school aspects with the neo progressive rock sound of today. While their sound is often compared to the early works of Kansas, Rush, and Yes, Presto Ballet still maintains its own identity. The band is bringing back the classical influence in rock and the sense of composition that was so very popular in the early 70s. Presto Ballet is Neo Classic Progressive Rock.
Though Presto Ballet is Neo Prog, the band strives to keep the music melodic and catchy while taking the listener back to a time when melody, harmony and musical skill was paramount. Presto Ballet is also flying the flag for the return to vinyl. While all recordings will be released on CD and other modern mediums, the albums will be designed for the vinyl format first. This means that the records will be around forty minutes long and the artwork will be laid out specifically for album covers.
Having a serious love/hate relationship with modern digital technology, the band incorporates the advantages of the modern ways but yet hangs on to the ethics of the days when you had to be able to play it and sing it.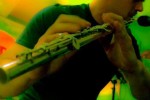 MANO
Mano is a hard hitting heavy middle eastern rock fusion band from Chicago. Joe LaRocca (flute/vocals), Greg Firak (guitar) Collin O'Brien (drums), Parker Grogan (bass), Najeeba Syed (electric violin), & Desiree Miller (electric cello) Marshall Greenhouse (percussion).
$90 TWO DAY PASS
includes general admission Saturday and Sunday.
$80 SINGLE DAY VIPVIP TICKETS
includes admission for One Day plus BBQ buffet, Poster, and Meet and Greet with bands
$140 TWO DAY VIP
includes admission plus BBQ buffet, Poster, and Meet and Greet with bands (Schedule of Meet and Greets in Record Breakers TBA)
$180 TWO DAY SEATED VIP
includes admission plus BBQ buffet, Poster, and Meet and Greet with bands (Schedule of Meet and Greets in Record Breakers TBA), plus reserved Seating in Rock Club. Seating in Music Joint not reserved.