Since 1983, Fodera Guitars has been building top-quality custom bass guitars for some of the finest musicians in the world.  All of the instruments they produce are crafted by hand in their custom guitar shop in Brooklyn, New York, using some of the oldest, rarest, and most beautiful wood in the world.  Highly skilled artisans collaborate with musicians to construct handmade bass guitars that are works of art, responding and resonating like no other instruments available on the market today.



"Bass Club Chicago was started in 2005 by a bass player who realized quality gear was not available in Chicago or the Midwest. Since then we've grown to be one of the premier bass specialty stores in the world. Bass Club Chicago offers the best gear, and provides knowledgable service by bass players who have extensive live and studio experience with the products we sell."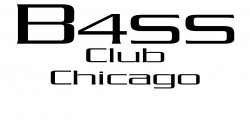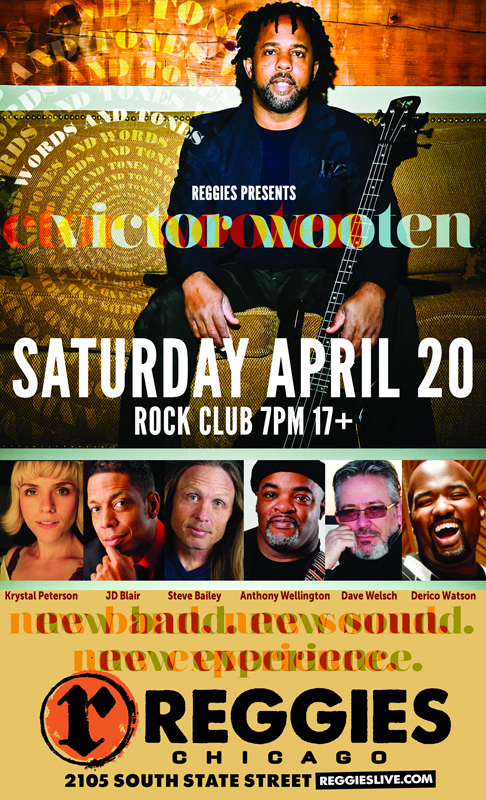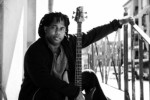 VICTOR WOOTEN
Victor Lemonte Wooten is a unique human being. Born the youngest of five boys, he began learning to play music at the tender age of two. He started performing in nightclubs and theaters as the bassist with the family band at age five, and at age six, was on tour with his brothers opening shows for legendary soul artist Curtis Mayfield. Soon after, he was affectionately known as the 8-year-old Bass Ace, and before graduating high school, he and his brothers had shared the stage with artists such as Stephanie Mills, War, Ramsey Lewis, Frankie Beverly and Maze, Dexter Wansel, and The Temptations. But, this only begins to tell the tale of this Tennessee titan.
Wooten, now a five-time Grammy winner, hit the worldwide scene in 1990 as a founding member of the super-group Bela Fleck and the Flecktones. Continuing to blaze a musical trail with the band, Victor has also become widely known for his own Grammy nominated solo recordings and tours.
Among other things, he is a loving husband and father of four, a skilled naturalist and teacher, a published author, a magician and acrobat, and has won every major award given to a bass guitarist including being voted Bassist of the Year in Bass Player Magazine's readers poll three times (the only person to win it more than once.) In 2011, Rolling Stone Magazine voted Victor one of the Top Ten Bassist of ALL TIME.
"I was born at the right place and the right time to a wonderful family."
Victor Lemonte Wooten was born September 11, 1964 to military parents on an air force base outside of Boise, Idaho. Soon after, the family packed up and moved on as military families often do. It was during the years stationed in Hawaii that the brothers began performing as a five-piece band. With Regi on guitar, Roy on drums, Rudy on sax, Joseph on keys, and Victor on bass, the Wooten Brothers band was born. Performing in their front yard, the band immediately began honing their skills. Victor credits the brothers' early ability to play a variety of musical genres to the experience of relocating frequently, the diversity of 1960's radio stations, and the unwavering support of their parents who provided many opportunities and booked all of their performances.
"My brothers, who were already playing music, knew they needed a bass player to complete the family band. Regi started teaching me as soon as I could sit up straight, and my parents let him do it."
Victor has been heralded as "the Michael Jordan of the bass" and "one of the most fearless musicians on the planet." These qualities were evident when, in 1981, his older brother, Roy, recommended him as a bluegrass fiddle player for a job performing at a nearby amusement park. Victor, having never played violin in his life, was thrilled to meet the challenge. He borrowed an instrument from his high school orchestra teacher and immediately began practicing. Quickly learning the most popular fiddle tunes and techniques, he took the job at Busch Gardens' The Old Country in Williamsburg, VA playing fiddle and bass in the Good Time Country Show.
"I remember getting that call from Roy. He trusted me. I had to learn to be a fiddler real quick, almost over night. I don't think the people who hired me ever knew I'd never played before."
What they soon found out was that the brothers were quickly becoming star attractions.The Wooten Brothers rapidly became staple figures and star attractions at the park throughout the 1980's working in the German, Italian, Country and Bluegrass, and Americana shows.
The years 1980 and 1981 found the brothers performing for US troops overseas as the band for the Busch Gardens USO show. Traveling the world was an eye-opening time of learning for young Victor, but it was one summer performing in the country show that, unbeknownst to him, changed his life forever. That was when he became aware of a unique banjo player named Béla Fleck.
"My brothers and parents were the foundation. They prepared me for just about anything by teaching me to keep my mind open and to learn to adapt."
While messing around with a friend's banjo between shows, the friend commented on Wooten's unique banjo sound. Because the instrument is tuned different from a bass, Victor's lines came out sounding pretty strange when he played his friend's instrument. With a thick southern accent, the friend told him that he sounded just like a banjo player named "Baylor Fleck". Wooten couldn't imagine anyone playing a banjo that way, so he sought out to find out who this Baylor guy was. When he finally heard a recording of Béla's band New Grass Revival, he was hooked.
In 1987, Victor traveled with his friend to Nashville, TN. During their short visit, he connected with the banjoist Fleck for the first time. After their initial meeting, Wooten and Fleck kept in touch and continued sharing musical ideas. In 1988, Wooten found himself living in Nashville. Later that year, Béla and Victor, along with Victor's inventive brother Roy "Future Man" Wooten, and harmonica & piano wizard Howard Levy, formed the eclectic ensemble Béla Fleck and the Flecktones. With a dozen recordings under their belt, the band has created a completely new sound and has become known for its genre-defying music. Currently, over twenty years later, the band is still going strong.
"Musically, that means not being rigid and not having to play in a certain way."
A few years after he began touring with the Flecktones, Victor released his first solo project, A Show of Hands. Recorded with only a 4-string bass, no multi-tracking, and a lot of groove and soul, this revolutionary CD was voted one of the most important bass records of all time.
Musicians wanting to learn Victor's unique style and elusive techniques began seeking him out for lessons and seminars at music stores and schools around the world. These workshops became the training ground that lead to the formation of his acclaimed Bass/Nature Camp in 2000, which eventually expanded into Victor Wooten's Center for Music and Nature. These "intensive" style programs, now in its thirteenth year, welcome all instrumentation and vocalists, and have helped thousands of people of all ages from all corners of the world enhance their musical and personal lives.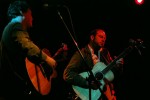 THE E-MICS
Featuring Chris Siebold of (Psycles and Howard Levy) and Wes John on guitars and vocals.
$50 Above Stage Seating
includes seating in balcony above the stage + concert poster.
$60 Dinner + Soundcheck
includes admission to concert, dinner at Reggies (not alcohol), concert poster and opportunity to view sound check
$80 Red Chair Drink Package
includes reserved seating in plush red chair located in balcony above the bar and 3 hour call drink package.
$120 Clinic Package
includes: admission to afternoon instructional clinic hosted by Victor Wooten, buffet lunch at Reggies included 11am-noon, before clinic; General admission to concert later that night + concert poster