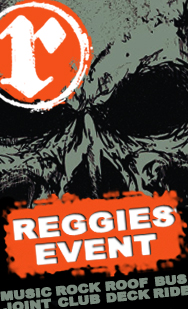 Record Breakers @Pitchfork
Record Breakers will be bringing six crates of new and used vinyl at this year's Pitchfork!  Come swing by the Record Breakers table at CHIRP's Record Fair to check out a healthy amount of rock, punk, metal, blues, and jazz records.  Grab LPs of your favorite Pitchfork artists like Feist, Atlas Sound, Beach House, and more.  We'll be there all three days so at least come say hi! You stay classy, Chicago.
Need a ride the Reggie Bus will be making free rides to and from Pitchfork all day long.