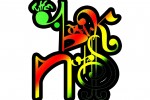 THE BANK NOTES
An original sound that is a combination of reggae, ska, blues, hard rock, and just overall jambandy goodness. A 5 piece band from the windy city!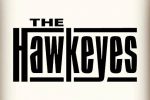 HAWKEYES
The Hawkeyes of Pittsburgh PA are one of the fastest growing bands in the Mid-Atlantic region, forging an honest and unique sound with a pure blend of Heartland rock, Rustbelt grit, and Americana soul. The band puts on an incredibly exciting live show displaying a full-throated passionate sound, unforgettable songs, and pure rock n roll swagger.
The Hawkeyes have logged thousands of miles nationally for the past 4 years and have shared stages with such household names such as Kenny Wayne Shepherd, Marcy Playground, Lit, Blackberry Smoke, Rich Robinson (The Black Crowes), Bob Mould (Husker Du), Lukas Nelson & Promise of The Real, The Clarks, Bonnie Bishop, Puddle of Mudd, Two Cow Garage and Wild Adriatic.
The Hawkeyes are currently working on their 3rd full-length record with acclaimed producer Sean McDonald at Red Medicine Recording Studio (the Clarks, the Damnwells, Cowboy Junkies).
The Hawkeyes Are:
Jay Wiley on lead vocals and guitar.
Michael Grego on guitar and vocals.
Colin Bronnenkant on drums and vocals.
Tylar Parker on bass guitar.
ONE MORE MOON
One More Moon is a four-piece from Chicago that got it's start in early 2015 when singer/songwriter Eric Quigley decided to take his solo work to the next level. Guitarist Roger Smit, bassist Chris Rawlins, and drummer Aaron Schapiro fill out One More Moon's line up. Their mix of folk, blues, and rock – along with the many differing influences each member brings to the table – transform Quigley's foundations into songs wholly unique to the band. Since their debut, One More Moon has played various venues in and around Chicago, including the Cubby Bear and the Metro, and a debut EP is in the works.