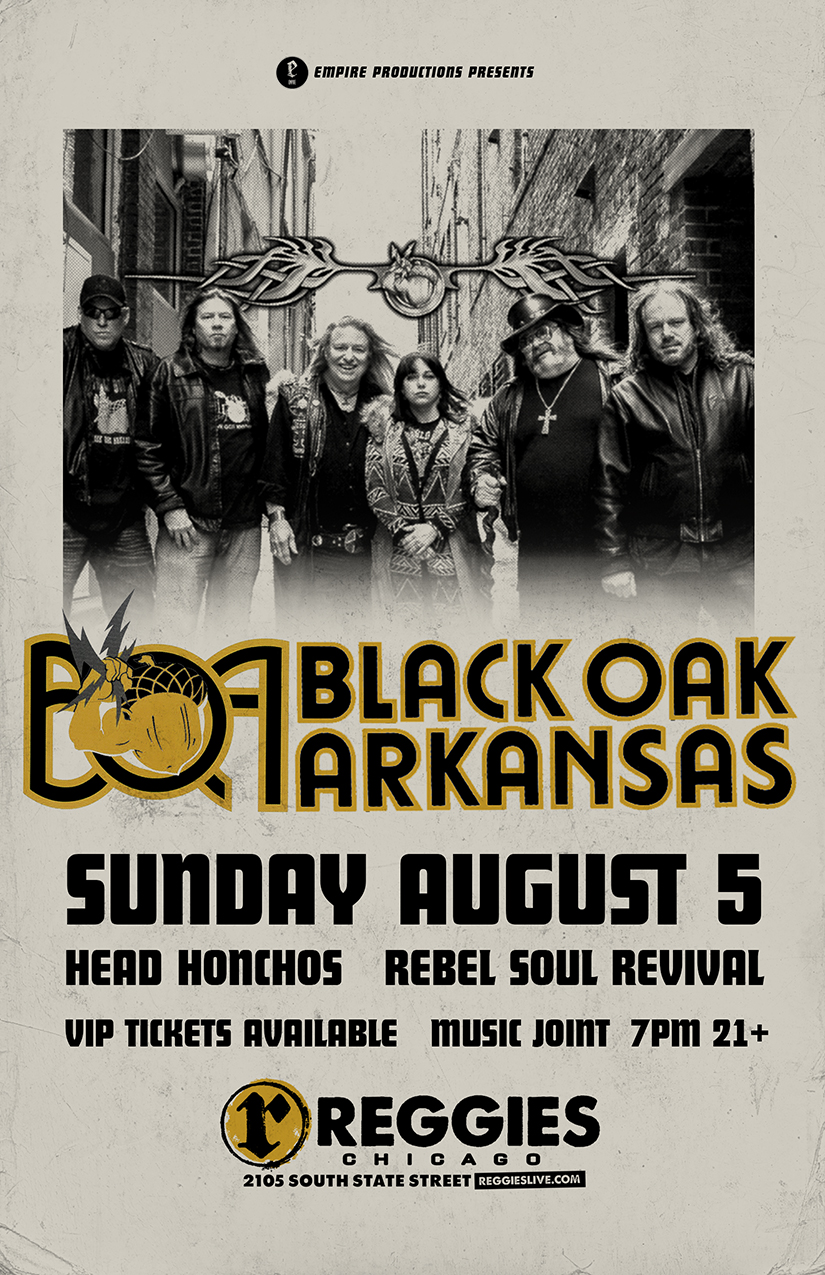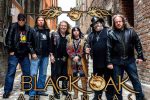 BLACK OAK ARKANSAS
Lead Vox/songwriter/guitar/washboard- James "Jim Dandy" Mangrum
Vox/songwriter/guitarist- Rickie Lee Reynolds
Vox/washboard- Sammy B. Seauphine
Lead Guitarist- Arthur Pearson
Drums- Johnnie Bolin
Bass- Micheal Walls
backup drums-Victor Lukenbaugh
Black Oak Arkansas is an American Southern rock band named after the band's hometown of Black Oak, Arkansas. The band reached the height of its fame in the 1970s with ten charting albums released in that decade. Their style is punctuated by multiple guitar players and the raspy voice and on-stage antics of vocalist Jim "Dandy" Mangrum.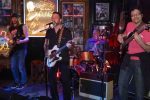 HEAD HONCHOS
"WHO ARE THESE GUYS? Original and soul-pounding Blues at its best. I have seldom heard a Blues-Rock band with so much power! This is hard rockin" blues at its best…I"ve been waiting for this…it"s like getting kicked in the gut and saying thanks…really powerful backup and spin-tingling, terrifying, aggressive guitar playing is the new deal here. I am not going to compare this CD with anybody"s CD. You just have to hear it. This is ground-breaking Blues." BLUES SOURCE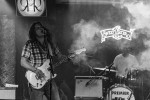 REBEL SOUL REVIVAL
Rebel Soul Revival is a modern take on some age old ideas. Matt Keen is a rocker at heart and has finally formed a band that matches his nature in every way. From soulful, southern rock, with a grit and kick that would rival early Skynyrd and Allman Brothers Band to classic reggae and R&B. Keen brings an intensity that skews the lines between classic and current. This band truly can do it all and prides themselves on a progressive approach to music without forgetting their roots.
$40 VIP Tickets
includes Meet & Greet with band and preferred seating.