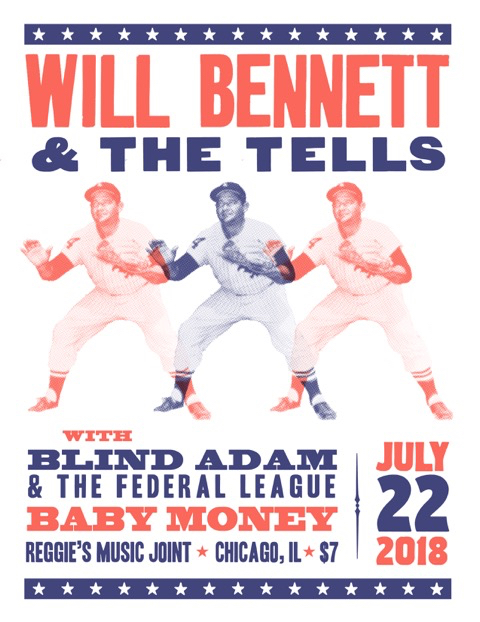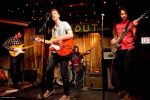 WILL BENNETT & THE TELLS
Will Bennett & The Tells conjure a delicious mix of supercharged country and toe-tapping rock & roll. The result is a sound that will resonate just as well with fans of The Replacements' literate barroom rock as those of cowpunk stalwarts such as the Old 97's and Lydia Loveless. At the heart of it all are instantly memorable tunes—infectious without being syrupy, clever without being obtuse—that dig into the marrow of murky, mid-twenties love and loss.
The band's debut album Wichita, released in 2016, has garnered high praise from a variety of genre tastemakers, ultimately landing at #40 in the No Depression Year-End Readers Poll and earning a spot on Americana Rock Mix's "Best of 2016" podcast. In the past year, Will Bennett & The Tells have released a standalone single "Tumblin' Down" and opened for national alt-country acts such as Cory Branan and the Yawpers.
Will Bennett & The Tells formed in 2014 when the singer-songwriter packed up his guitar and left his hometown of Grinnell, Iowa for Columbus, Ohio, where he joined forces with drummer Daniel Martinson. Now based in Chicago, the Tells are rounded out by Ethan Kenvarg on bass and Wilson Brehmer on guitar.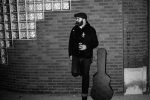 BLIND ADAM AND THE FEDERAL LEAGUE
"Blind" Adam Gogola has played in punk rock bands in the Chicago area since 2000. The Federal League plays honest Americana Rock and Roll.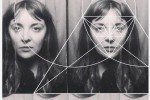 BABY MONEY & THE DOWN PAYMENTS
Baby Money is the brainchild of Chicago based songwriter Pamela Maurer. What started as a solo project has evolved into a 3-piece band based in the Windy City. Her original songs, ranging from gritty, sparse arrangements, to soulful, roof-shaking foot-stompers, are inspired by 1960s girl-groups, soul, old time revival, gospel, and traditional rhythm 'n' blues. Want to hear more? Baby Money's new EP, which features local heartthrobs, the Bribes as a backing band is out now! Get your hands on a hot copy of surfy and surreal 'shy-CITY,' VOL. 1:pyramid!, or Baby Money's first full-length record, In Memory of John Doe, released in May 2014 at www.babymoney.bandcamp.com.