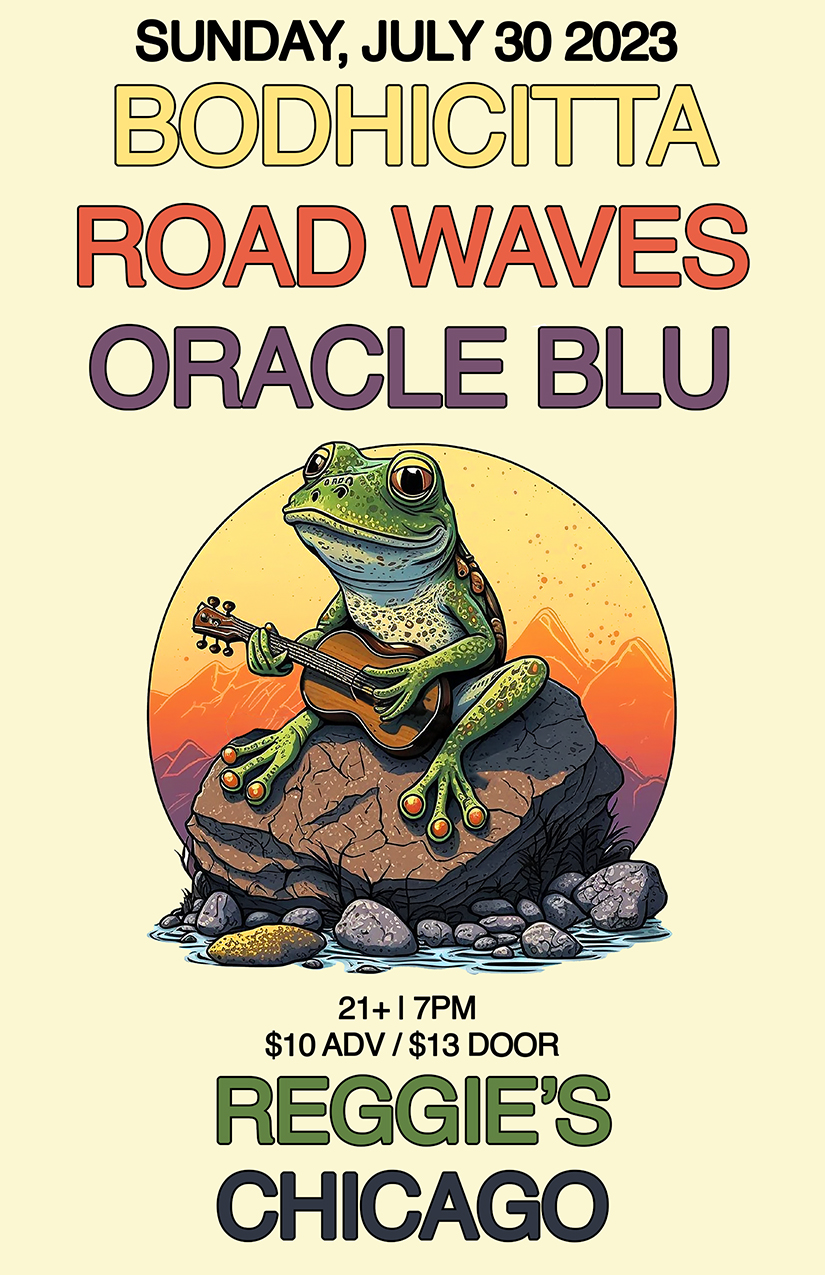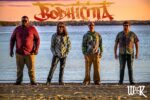 BODHICITTA
Bodhicitta is a quartet based out of Southeastern Wisconsin. Since their inception in 2017, Bodhicitta has captivated audiences across the midwest with their high-energy blend of funk, rock, jazz fusion, bluegrass, and countless influences. The band has performed and shared the stage with members of Los Lobos, Umphrey's McGee, .moe, The Wailers, Thievery Corporation, G. Love & Special Sauce, Digital Tape Machine, Joe Marcinek, Marcus Rezak, Kofi Baker (son of Ginger Baker), Ladysmith Black Mambazo, and many touring acts from around the country. Bodhicitta strives to make each show unique and different from the last, keeping audiences on their toes and steadily growing their fanbase with each performance.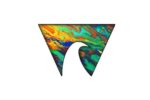 ROAD WAVES
Road Waves' captivating live performances have earned them a reputation as an instant favourite in the live music scene. Combining elements of blues, funk, jazz, and rock, their sound is truly unique and always evolving.
Enthralled by their passionate energy, the synergy with their audience is apparent from the first note. Every song is its own journey, and with every performance, the music is reborn; it takes on a life of its own. An unforgettable live experience.
Touring extensively across North America for the past 6 years, Road Waves has been delivering a high energy, soulful, funky live show that consistently pushes their boundaries. Fusing heartfelt songs with impeccable musicianship, Road Waves creates a unique musical experience at each performance.
Since their formation in 2014, Road Waves has released two albums, six singles, and embarked on a remarkable six years of cross-country touring. In 2022, the band released new music and completed a 70+ show tour throughout North America. Recognized with Best New Band and Best Jazz Band at the 2015 Niagara Music Awards, and a 2020 Diamond Winner of the Niagara Falls Reader's Choice Awards, Road Waves has earned a reputation for an absolutely electric experience; one not to be missed.
Ji Sharp – Vocals/Guitar Matt Maxwell – Drums/Vocals Dave Ruigrok – Bass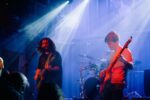 ORACLE BLU
Oracle Blu is a psychedelic funk/rock jam band based out of Chicago, IL. We are comprised of Nick Argueta on Guitar and vocals, Joe Klaff on drums, Anthony Cresap on bass. Together we strive to deliver you a sound based out of rock and funk with our own little twists. We love to jam. Our goal is to make you dance. We love putting together shows, and performing for you and appreciate the opportunities that have been given to us thus far. We will continue to play shows, put out studio music, and much more kinds of content for all to enjoy. Thank you for your support and we hope to see you soon!