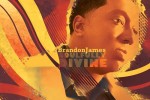 BRANDON JAMES
Singing sensation Brandon James is a rising star who's setting his sights on making an impact across the globe.
Chicago native Brandon James delivers a versatile sound of pop and soul to his ever growing fanbase and has plans of delivering much more. Lauren Tate of Serious Art Magazine describes him and his music as " a refreshingly classic but up to date sound that out shines most upcoming singers."
Brandon is currently working on releasing a new Album "Soul Sessions" out now!! The album will be distributed by Ditto Music and made available for download on ITunes, streamed on Spotify and available for purchase on his website The lead single will be released on October 14th. It will be promoted to the world in a music video debuted on Youtube and rotation on MTV. A midwest promotional tour is also in the works.
A Chicago native Brandon James celebrates his birthday on March 17th. He states that he "started doing music as an outlet for depression in Elementary School." Not realizing his full potential at the time he also states that he "first realized his full potential and passion for singing at the age of 12, after being pushed to become involved in various music related school projects to keep him out of trouble."
After high school he challenged himself to become a better at his craft, including taking voice lessons from Bobby Wilsyn one of the best Chicago Jazz musicians as well as Ars Musica and Classical singer Andrew Schultze.Seeking to learn music on all levels Brandon James attended Columbia College of Chicago where he earned a degree in Music Performance & Music Business in 2009. The same year Brandon got the chance to perform with legendary band Earth,Wind and Fire.
Brandon James's primary goal is to share his story and testimony through his music with millions of people all over the world. He seeks to to inspire,touch hearts and provoke thought with his music. In addition to performing live at various notable venues across Chicago including the UIC Pavilion. Brandon James current singles "Surreal" "Dreams, Hopes, Drama" and "There She Goes" can be heard on his website and at www.branddo20music.com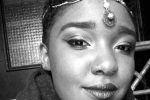 ALYSHA MONIQUE
Alysha Monique started performing from a very young age in her hometown's church youth choir. That was the beginning of her newfound love: music. She joined band in 5th grade playing clarinet and that became her sole passion. She eventually learned to play tenor and baritone saxophone in jazz bands through her junior high years. Alysha had a tremendous awakening in high school and began to broaden her musical palette. She finally auditioned and made her school's top chamber choir which made her LOVE to sing again. She began to transition as an instrumentalist to a vocalist full-time. Alysha started performing professionally in her last years of high school and developed those skills before attending her current undergraduate education at Elmhurst College. In two and a half short years, she quickly built her professional and educational network. She's received favorable recognition for her solo & group work from jazz masters including the New York Voices, Janis Siegel, the Vertical Voices, Rosana Eckert, Sean Jones and Andy Martin. Throughout her education, Alysha received mentorship from Jennifer Mather, Gayle Bisesi, Susan Moninger, Frank Portolese, Frank Caruso, Doug Beach, and Mike Pinto. Alysha has experience performing in Pit Orchestras, Neo-Soul & R&B Ensembles, Jazz Combos, Church Choirs, Big Bands, Madrigrals, and Acapella Groups. Alysha is proficient on all clarinets, piano and all styles of voice. With several years of music teaching, she loves teaching all levels of musicians from beginner to advanced. Alysha is currently working on her first full-length studio recorded album and a Christmas EP which is to be released in late November.