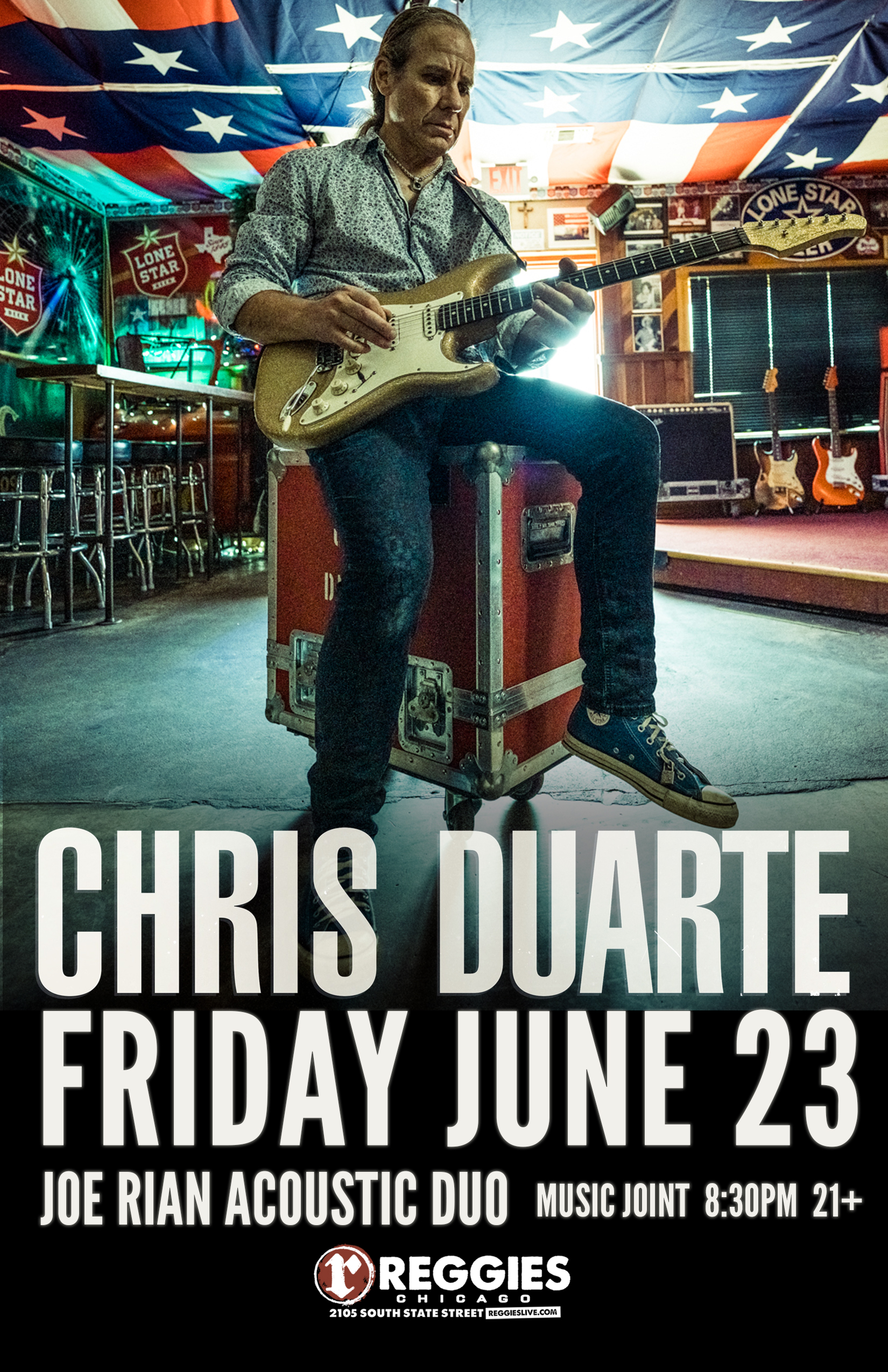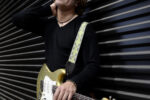 CHRIS DUARTE
To classify Chris Duarte simply as a Blues Man is an understatement. In his own words, "rockin' blues" or "punk blues" describes him best. "Ferocious blues" also fits. Legend has it that Chris will play so hard that his fingers bleed in a set. The legend is true. Photos attest.
Chris Duarte is a road warrior playing more than 150 dates a year. As well, Chris has headlined major festivals and clubs throughout the US, Canada and Europe.
Chris is a savant, a sorcerer of tone, a master at channeling the spirits and sounds of great musicians of our past, while remaining completely recognizable in his own sound. He has shared his stage with many of the greatest musicians of our time as well as the multitude of "young lions" and local musicians he meets on the road. From his many years as a side man in Austin, he easily changes roles from front to side, graciously allowing all to share the conversation of the jam.
Chris Duarte's music is ever changing. In many interviews, he has said "Music must evolve." His own early offerings often become magical journeys into changing tempo and jazzy interludes before returning to their core. With such a vast catalog of recordings, there are no two shows alike. Every set list is different, and each song may be offered distinctly, based on the feel of a show and the audience. For those reasons, loyal fans often return to a Chris Duarte show again and again, and always walk away awed and satisfied to have witnessed such a legendary, but humble guitarist.
The Chris Duarte Group emerged on the scene out of Austin, Texas in the early 90's and gained notoriety after wowing a packed room of industry insiders at the South X Southwest convention. In the wake of Stevie Ray Vaughan's passing, Duarte quickly gained a National reputation as young man imbued with a playing style comparable at times to the late guitarist. After fielding interest from a number of labels, Duarte signed to Silvertone Records and his debut album "Texas Sugar/Strat Magik" reportedly sold in excess of 100,000 units in the United States, no small feat for a blues/rock guitarist. This coupled with Duarte's strong commitment to touring, was the impetus for Chris' winning the "Best New Talent" in Guitar Player's 1995 Reader's Poll. He also finished fourth in the magazine's "Best Blues Guitarist" category that year behind legends Eric Clapton, Buddy Guy and B.B. King.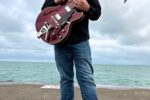 JOE RIAN
(acoustic duo)
Joe Rian (Ryan) was adopted as an infant and raised in Rock Falls Illinois. Sings tavern songs, beer soaked and road worn.
Young Joe flunked out of college, moved out of the Midwest and scraped by like most 20 year olds working multiple -minimum wage jobs. The main gig was sweating away at gold and silver refinery on the west side of Phoenix AZ. Other jobs included telemarketing, working concrete, putting up and then chasing hot air balloons, selling buying club memberships, moving appliances and a very short stint collecting outstanding debts for characters you might find on a once popular TV series.
This was 1989 Arizona. That's when he won an American Stratocaster on a radio contest signed by Jeff Beck and Stevie Ray Vaughan. Then, pure chance found him at the last ever SRV concert. Weirder yet is that he ended up working at Buddy Guy's Legends.
Summers would find him busking the streets of Chicago…where the real action was. Mid 90's blues revival indeed was certainly a thing Heavy Blues… Street Blues really. That was never the only thing. Joe is certainly not a Bluesman, but a songwriter that likes to stir the sounds of Roots, Country and Folk styles into a nice pot of soup. Songs best consumed in your local tavern with a dirty floor.