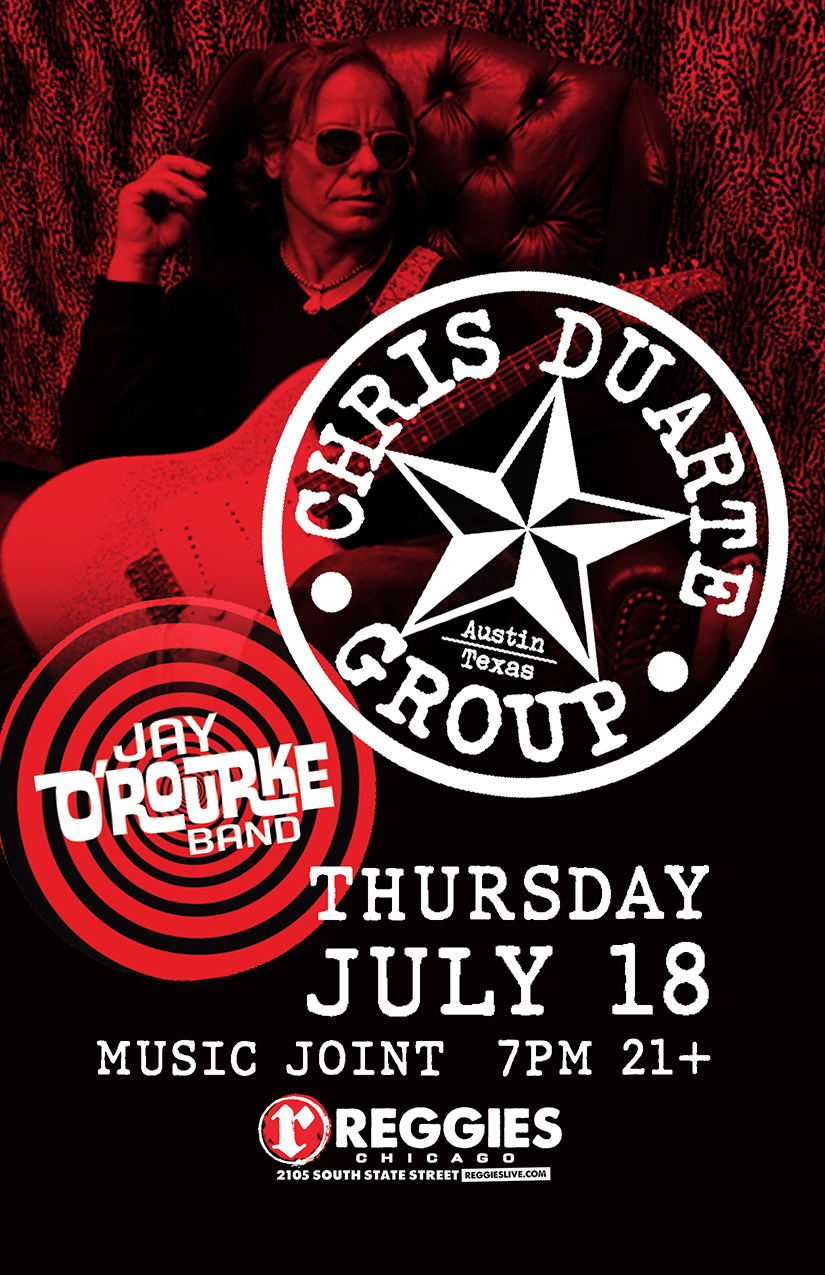 CHRIS DUARTE
To classify Chris Duarte simply as a Blues Man is an understatement. In his own words, "rockin' blues" or "punk blues" describes him best. "Ferocious blues" also fits. Legend has it that Chris will play so hard that his fingers bleed in a set. The legend is true. Photos attest.
Chris Duarte is a road warrior playing more than 150 dates a year. As well, Chris has headlined major festivals and clubs throughout the US, Canada and Europe.
Chris is a savant, a sorcerer of tone, a master at channeling the spirits and sounds of great musicians of our past, while remaining completely recognizable in his own sound. He has shared his stage with many of the greatest musicians of our time as well as the multitude of "young lions" and local musicians he meets on the road. From his many years as a side man in Austin, he easily changes roles from front to side, graciously allowing all to share the conversation of the jam.
Chris Duarte's music is ever changing. In many interviews, he has said "Music must evolve." His own early offerings often become magical journeys into changing tempo and jazzy interludes before returning to their core. With such a vast catalog of recordings, there are no two shows alike. Every set list is different, and each song may be offered distinctly, based on the feel of a show and the audience. For those reasons, loyal fans often return to a Chris Duarte show again and again, and always walk away awed and satisfied to have witnessed such a legendary, but humble guitarist.
The Chris Duarte Group emerged on the scene out of Austin, Texas in the early 90's and gained notoriety after wowing a packed room of industry insiders at the South X Southwest convention. In the wake of Stevie Ray Vaughan's passing, Duarte quickly gained a National reputation as young man imbued with a playing style comparable at times to the late guitarist. After fielding interest from a number of labels, Duarte signed to Silvertone Records and his debut album "Texas Sugar/Strat Magik" reportedly sold in excess of 100,000 units in the United States, no small feat for a blues/rock guitarist. This coupled with Duarte's strong commitment to touring, was the impetus for Chris' winning the "Best New Talent" in Guitar Player's 1995 Reader's Poll. He also finished fourth in the magazine's "Best Blues Guitarist" category that year behind legends Eric Clapton, Buddy Guy and B.B. King.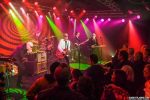 JAY O'ROURKE BAND
The Jay O'Rourke band consists of five musicians playing their version of Chicago "blues-rock."
Meet the guys…
Jay O'Rourke (Vocals/Guitar)
Jay played guitar and produced Epic Recording Artists "The Insiders". That band had a top 10 AOR hit with "Ghost on the Beach", in the late 1980's, & released several indie records. He has gone on to produce, or engineer artists such as Warren Zevon, Robbie Fulks, Urge Overkill, Material Issue, and Liz Phair. He has toured the USA – "coast to coast", as a guitar player, and has been an "in demand" session guitar player.
Ed Breckenfeld (Drums)
Ed has been a force in the Chicago music scene over the past four decades as a band member of The Odd (1980-82), The Insiders (1984-), The Cathy Richardson Band (1997- 2005), and Jim Peterik's World Stage (2000-). Ed has also taught drums for many years and was a columnist for Modern Drummer Magazine 1999-2010.
Klem Hayes (Bass)
Klem is a bassist from Chicago with an adequate selection of basses. He is privileged to have massively talented friends. He has played with Katharine McPhee, Lisa Loeb and Mindi Abair.
Frank Raven (Harp/Vocals)
Frank Raven is a veteran of legendary Chicago bands Bohemia, Slammin' Watusis, The Blue Watusis, Raven Desmond Songs & the Lucky 3 Blues Band. His critically acclaimed 2018 CD Lucky Cat was produced by Jay ORourke.
Grant Tye (Guitar/Vocals)
Grant Tye has performed with Robbie Fulks, Cathy Richardson (Jefferson Starship), Bill Kirchen (Commander Cody), Big Al Anderson (NRBQ), Buddy Miller, Otis Clay, Sam Bush and Mavis Staples.