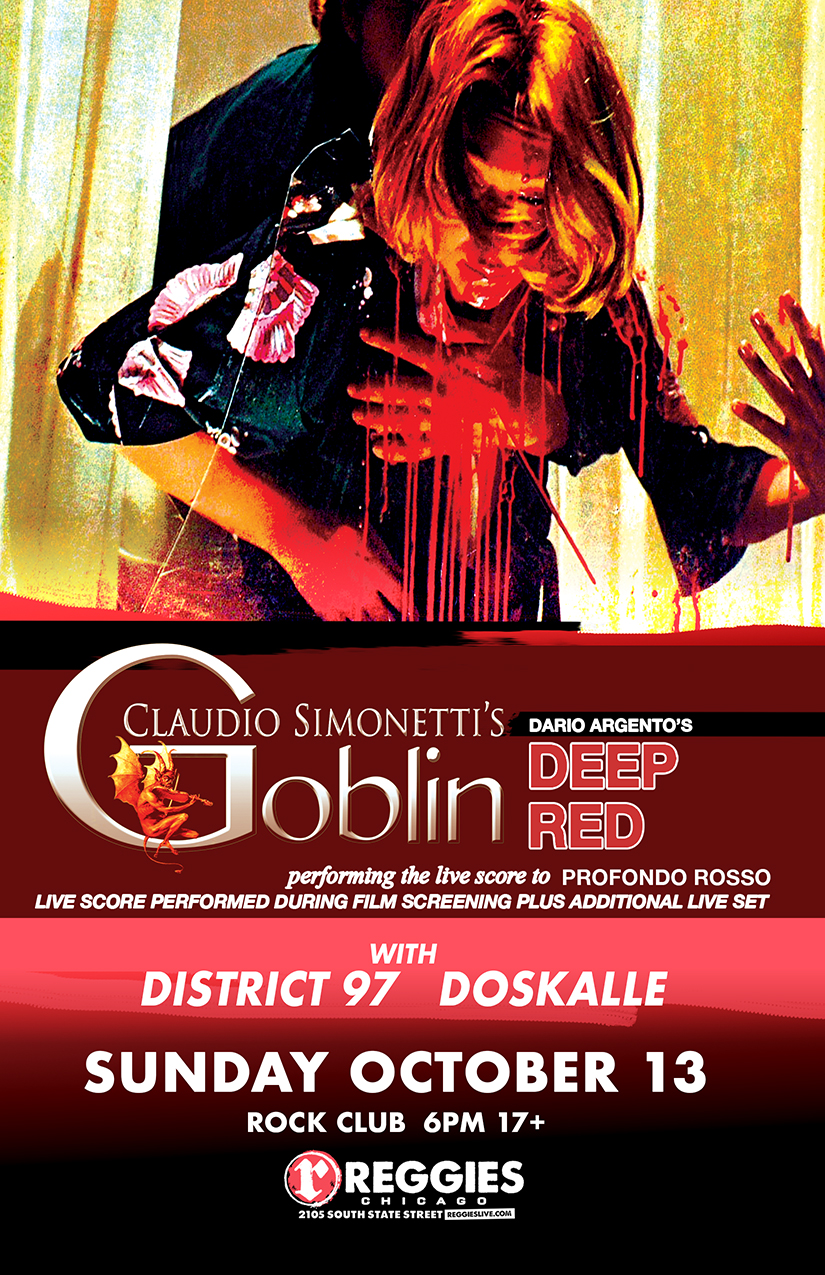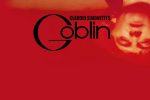 CLAUDIO SIMONETTI"S GOBLIN
Goblin's life has been full of separations, reunions and various line- ups that have characterized the tortuous history of this group over the past almost 40 years.
The band was originally formed by myself and Massimo Morante, born from the ashes of Cherry Five (Oliver), thanks to my father Enrico who brought us to the Cinevox Record label in 1974.
From the first historical line-up of Claudio Simonetti: keyboards, Walter Martino: drums, Fabio Pigntelli: bass and Massimo Morante: guitar, that composed the soundtrack of Profondo Rosso/Deep Red, there have been several changes within the band. Starting with the replacement of Walter Martino with Agostino Marangolo on drums, which lasted until 1978, the date of final separation of the "first Goblin republic", and the participation of keyboardist Maurizio Guarini on the album Roller in 1976.
After the separation in 1978, the band continued to exist with another line-up, led by Fabio Pignatelli, and that's why we used three names (Simonetti-Morante-Pignatelli) for Tenebre instead of the name Goblin, and were accompanied by other musicians from the Cinevox Record label.
In 1984 the band was reduced to two members, me and Fabio Pignatelli, and we recorded some songs for Dario Argento's Phenomena (excluding the main theme Phenomena, which was my own composition). Morante and Marangolo had not done anything with Goblin from 1978 to 2000 when I proposed to Argento that we reunite the band for the soundtrack of his film Non Ho Sonno/Sleepless, but sadly the brief reunion ended just after we finished recording the soundtrack.
Many other bands were formed in the following years inspired by the original Goblin: Daemonia, BacktotheGoblin, Goblin Rebirth and New Goblin, all with original members of the band in one combination or another.
Now, with two members of New Goblin, Titta Tani on drums and Bruno Previtali on guitar, and Federico Amorosi (original Daemonia member) on the bass, I formed my own version of the band named Claudio Simonetti 's Goblin.
Claudio Simonetti: keyboards
Bruno Previtali: guitars
Cecilia Nappo: bass
Federico Maragoni: drums
We don't want to ignore any band that is currently active with a similar name, we simply want to continue spreading the great legacy of Goblin's music in our own way, music that has inspired so many bands and so many generations of musicians over the years.
Claudio Simonetti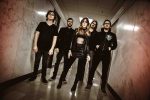 DISTRICT 97
District 97 is undoubtedly the most musically adventurous rock band in the world to feature an American Idol Top 10 Female Finalist. The release of 2012's critically-acclaimed Trouble With Machines ushered in an exciting era for the Chicago-based Progressive Rock band; In 2013, the band toured both Europe and the US with legendary bassist and vocalist John Wetton (King Crimson/UK/Asia), which was documented on 2014's live release, One More Red Night: Live in Chicago. 2013 also saw the band nominated for a Breakthrough Artist Award by Prog Magazine. Rather than rest on their laurels, District 97 took to the studio in 2014 to record the new material they'd been honing at home and on the road. The resulting album, In Vaults (due in June 2015), continues and accelerates the upward trajectory of great songwriting and incredible musicianship that's been evident since the band's 2010 debut, Hybrid Child. One listen perfectly illustrates why John Wetton says, "I've said it before, and I maintain that D97 is the best young progressive band around right now. Gifted players, great material, and a brilliant, charismatic singer in Leslie Hunt.
DISTRICT 97 was formed in the fall of 2006 by drummer Jonathan Schang, keyboardist Rob Clearfield, bassist Patrick Mulcahy and guitarist Sam Krahn (replaced in 2008 by current guitarist Jim Tashjian). The foursome from Chicago honed a no-holds barred style of Liquid Tension Experiment-inspired Instrumental Rock before deciding the right vocalist was needed to complement their sound; enter 2007 American Idol Top 10 Female Finalist, Leslie Hunt. With a look, sound and stage presence comparable to a young Ann Wilson from Heart, Leslie's dynamic performances pushed the band into a new direction that forged a unique marriage between accessible, catchy vocal melodies and an adventurous instrumental prowess. She was followed shortly thereafter by one of Chicago's finest young guitarists, Jim Tashjian. With this new blend of charisma and stellar musicianship in place, their live shows over the past several years at festivals such as RoSfest and Prog Dreams II, and numerous appearances across the USA, UK and Europe cemented the band as a force to be reckoned with onstage, as well as in the recording studio.
In August 2015, Rob Clearfield and Patrick Mulcahy left the group and were eventually succeeded by Andrew Lawrence and TIm Seisser, respectively. The new lineup will debut in tours across Europe and the US in 2016.
DOSKALLE
Döskalle from Stockholm, Sweden
Mattias Olsson
Tobias Alpadie
Hampus Nordgren-Hemlin
$55 Seated Tickets available