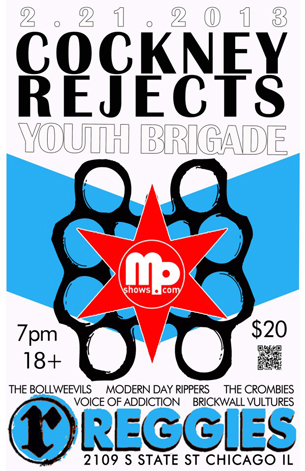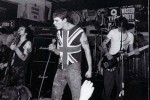 COCKNEY REJECTS
Cockney Rejects are an Oi! punk rock band that formed in the East End of London in 1979. Their song "Oi, Oi, Oi", from their album Greatest Hits Volume 2, was the inspiration for the name of the Oi! music genre.Their biggest hit record in the United Kingdom, "The Greatest Cockney Rip-Off", was a parody of Sham 69's song "Hersham Boys". Other Cockney Rejects songs were less commercial, partly because they tended to be about hard-edged topics such as street fighting or football hooliganism. The band members are staunch supporters of West Ham United F.C., and their hit song "I'm Forever Blowing Bubbles" was a cover of a West Ham supporters' chant, which had been sung since the 1920s. The violence depicted in their lyrics was often mirrored at their concerts, and the band members often fought to defend themselves (often from supporters of opposing football teams) or to split up conflicts between audience members. Jeff and Mick Geggus (who are brothers) had both been amateur youth boxers, and had fought at the national level. Cockney Rejects expressed contempt for all politicians in their lyrics, and they rejected media claims that they had a British Movement following, or that the band members supported the views of that far right group. In their first Sounds interview, they mockingly referred to the British Movement as the "German Movement" and stated that many of their heroes were black boxers.Jeff Turner's autobiography Cockney Reject describes an incident in which the band members and their supporters had a massive fight against British Movement members at one of Cockney Rejects' early concerts. Cockney Rejects released their most recent album Unforgiven on the G&R London independent record label in May 2007.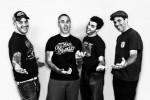 YOUTH BRIGADE
YOUTH BRIGADE was formed at the end of summer 1980 in Los Angeles, amid the explosion of the punk scene in Southern California by brothers Shawn, Mark, and Adam Stern. The brothers Stern have established YOUTH BRIGADE as one of the most powerful, independent groups in North America over the course of their 25 odd years of existence. The basic philosophy of the band is that "youth" is an attitude, not an age and that every generation has the responsibility to change what they feel is wrong in the world. Unfortunately, it seems that many people either forget or grow weary of this responsibility as they get older in years, so the band feels it is really important that every new generation realize this responsibility and act upon it.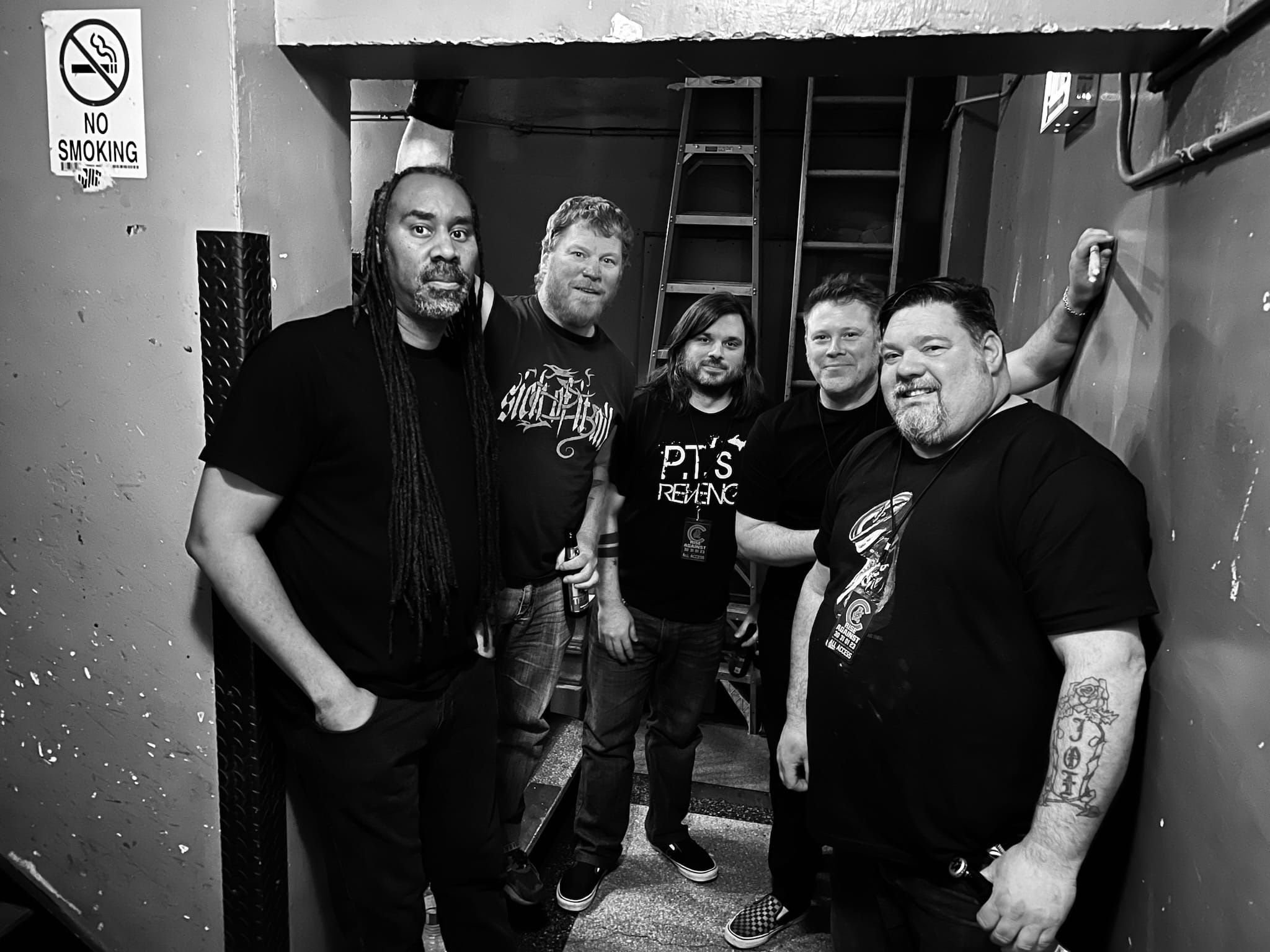 THE BOLLWEEVILS
Led by the sneering vocals of lead singer Daryl, The Bollweevils are direct inheritors of a Chicago hardcore tradition handed down from acts such as Naked Raygun and The Effigies.
Undisputed as one the finest Chicago punk outfits during the 1990s, The Bollweevils were, and still are, defined by their spirited live performances and a song catalogue that demonstrates both their roots and creative ability as a band.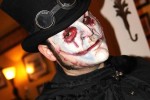 MODERN DAY RIPPERS
Get ready for the new shit babies. You thought you seen it all…you ain't seen nothin'. It's time to rip it up in a modern way, it's time to rip it up in the modern day, It's time for the MODERN DAY RIPPERS! Featuring members of Rotten Fruits, Hotlips Messiah, Turbo Vamps, and Brothers in Crime. You've been warned bitches.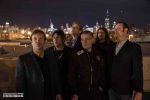 THE CROMBIES
( members of Lord Mikes Dirty Calypsonians, Deals Gone Bad, The Stranger, The Sonnets, The Civilized Age)
Chicago 2-TONE known world round!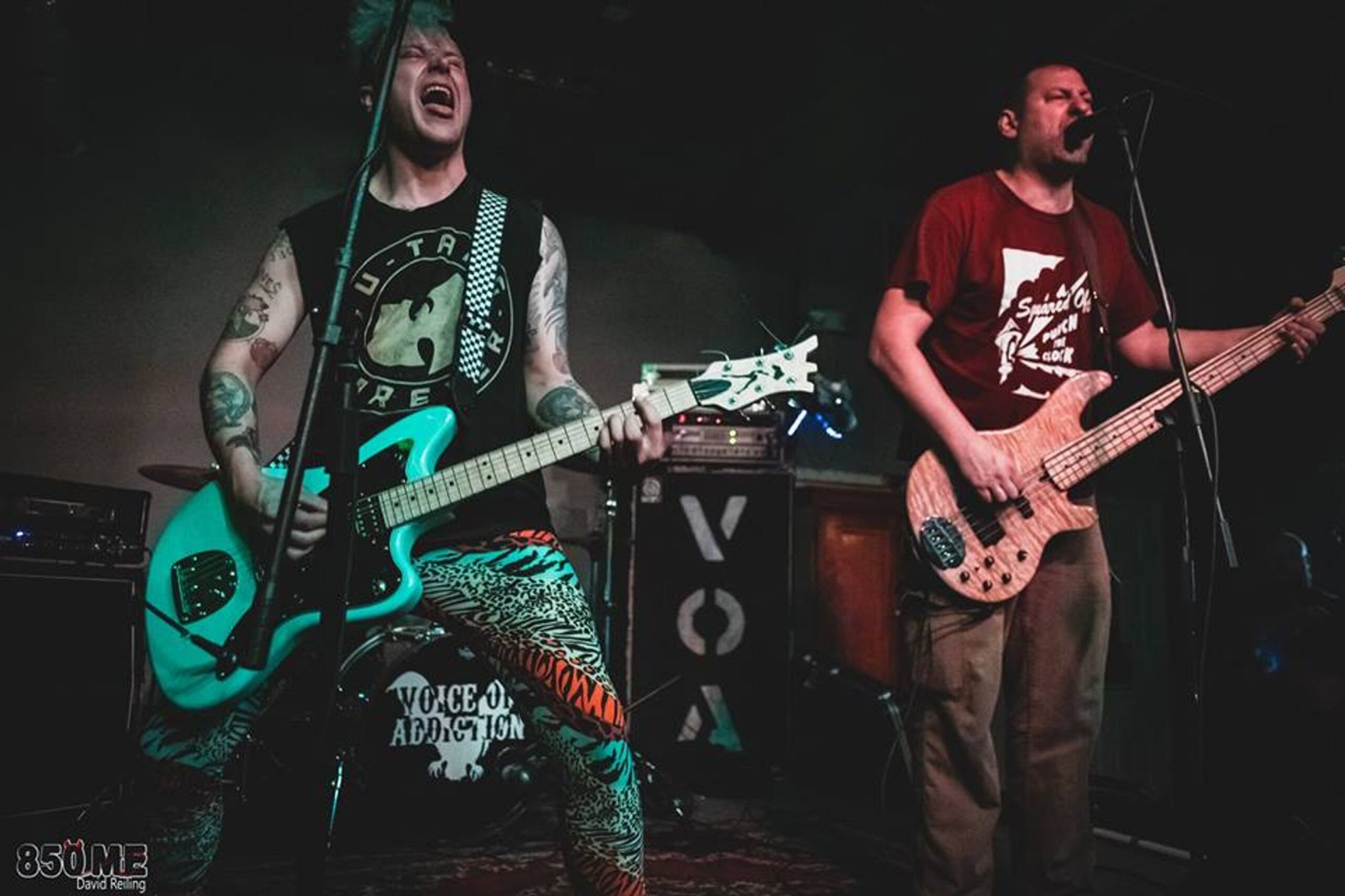 VOICE OF ADDICTION
Voice Of Addiction are politically charged and socially conscious Chicago based punk-rockers. V.o.A. has been around since 2004 doing over 1,500 shows across North America. Having 8 official releases & independently selling over 10,000 physical copies (as well as being involved in countless compilations, and digital sales) these boys have proven they are a force to be reckoned with. V.o.A. has been featured in the video games Skateboard Party 1-3, Snowboard Party 1-2 & Playbook. A feature length documentary on V.o.A. entitled "Punk Band" is out on all major outlets. The new full-length "Divided States" was released 8/5/22. The Video for Shinigami was just released & WON Chicago Indie Music Awards. And we are about to release another video for Division Complex.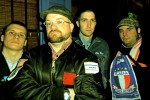 BRICKWALL VULTURES
(mbrs of Modern Day Rippers, Old Scars, The Massacres)
Brickwall Vultures are from Chicago. They take pride in their work, their lives, and their country. Brickwall Vultures are putting forth all of their efforts to spread their hymns of shame, regret, hope, and debauchery. They pride themselves on writing music that the average man can relate to, and can find support in.
VIP Tickets
$40 includes meet and greet,
early admission and a signed show poster.