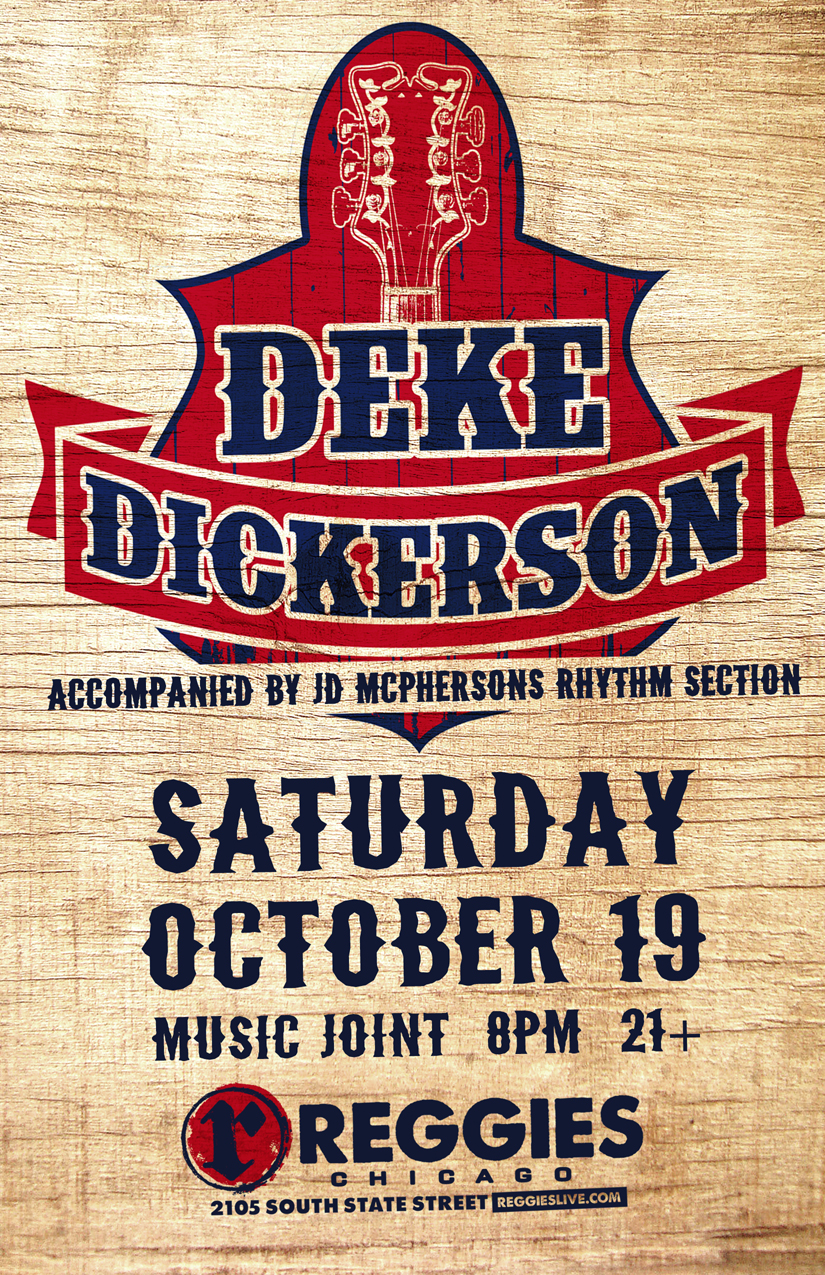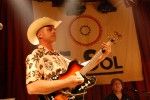 DEKE DICKERSON
(backed by JD McPherson's Rhythm section)
Deke Dickerson is one of America's musical treasures. As an entertainer and musician, he has toured the world and established himself as one of the foremost purveyors of roots music, headlining festivals from Las Vegas to Finland. As a writer and music historian, he is well known for his regular column in Guitar Player magazine and recently authored two enormous essay projects for Bear Family's 2007 Merle Haggard box sets. As an entrepreneur, Deke has partnered with Hallmark Guitars to produce the Deke Dickerson model guitar, as unique in its design as its namesake. As a behind-the-scenes mover and shaker, Deke has recorded songs that have been featured in a variety of movies, TV shows, and radio programs, from the Oscar-winning movie Sideways to HBO's documentary Dirty Driving: Thundercars of Indiana and the hugely popular XM satellite radio show Theme Time Radio Hour with Bob Dylan. For this last, Deke not only contributed background guitar music but was also interviewed and quoted by Bob Dylan.
THE DYES
Chicago-based trio, The Dyes, infuse 60s inspired garage-rock with infectious 50s rockabilly undertones to create a punchy and melodic, yet raw rock n' roll sound. By digging up the roots of influences such as: Hank Williams, The Cramps, Wanda Jackson, and The Flat Duo Jets, this female-fronted trio is sure to catch the ears of a wide-spectrum of music lovers as they toss hints of punk, surf, blues, and country into the mix, and stir it up with their own unique twist.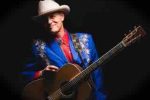 KENT ROSE
"He's a throwback to the guitar-toting country troubadours of yesteryear and at the same time a product of the rock and roll era, certainly the only performer of his kind in the greater Chicagoland area."
— Bill Dahl, author of The Art of the Blues.