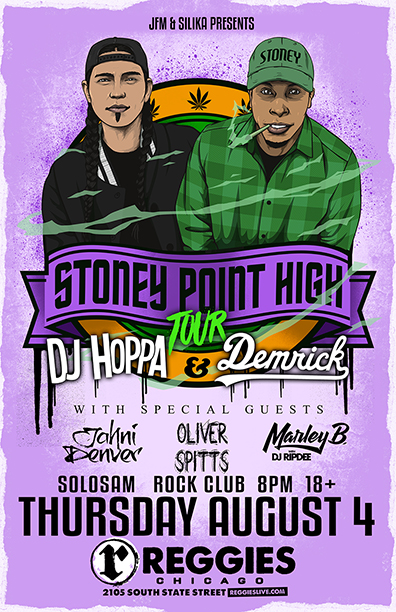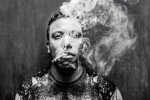 DEMRICK
Young De aka Demrick is a Recording Artist / Songwriter currently residing in Los Angeles, California. He has a unique style of music, both raw and soulful. "The songs I write are about my life, friends, family and people I've met along the way, most of my inspiration comes from my everyday experiences." He is best known for his collaborations with high profile artists such as Xzibit, Kurupt, Snoop Dogg, Too $hort, B-Real and Cypress Hill. He is also recognized as a protege of B-Real & Xzibit.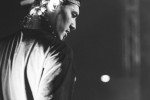 DJ HOPPA
Lee Gresh, AKA DJ Hoppa, was born April 28th to a musical family. His mother being a Cellist, and father having played the Trumpet, he was literally raised on music. From age 5 and on, he has grasped various instruments from the musical spectrum, starting with Piano, Drums, Bass and Guitar; then moving onto Samplers, MPCs, Technics Turntables, and so forth.
Finding like minded individuals in his hometown, DJ Hoppa developed a growing and prosperous Hip Hop scene in the San Fernando Valley (CA) through his label Broken Complex, a thriving imprint specializing in Indie Hip Hop, DJs, and Roots Reggae. It was through these efforts that Hoppa was noticed by Funk Volume, and since teaming up with Hopsin and SwizZz on their nationwide 'I AM RAW' Tour, he has officially joined their roster.
As an artist, DJ Hoppa has produced 8 Full-Length albums and various Digi-Singles (All available on iTunes), a slew of Mixtapes, Mashups, and Remixes, with no sign of slowing down. He has shared the stage with acts ranging from Hardcore Hip Hop (Ghostface Killah, Immortal Technique) to even more mainstream club acts (Kid Sister, Crystal Method), and has been the touring DJ for too many artists to name drop.
As a DJ, Hoppa's style is universal, blending genres seamlessly while maintaining a high energy and good vibe that keeps the crowd on their feet and wanting more.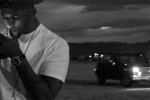 JAHNI DENVER
The musical journey for Jahni Denver was a natural one. Having experienced the hardships of life at a young age (his best friend and sister were both murdered all before he turned 19), Jahni went through a dark period that eventually led to his arrest for cocaine possession in 2007. Using that rock bottom moment as a catalyst for change, the MC in him began to reveal itself and Jahni began to write the story of his life. Most of the material was depressing and mediocre in engineering but the raw lyrical content stayed at the forefront.
After working on various styles and themes, the third version of his debut album Mountain Lion began to take shape. Working with artists like Bizzy Bone showed Jahni Denver an aspect of rap work ethic that continued to inspire his rhymes and motivation. Mountain Lion pt. 2; The Shaman is the latest inception in the "Mountain Lion" series. For this record Jahni worked with Scarface, Strange Music's Krizz Kaliko, and Snow Tha Product to continue the telling of his story.
Jahni Denver is a compelling storyteller who uses the trials and tribulations of his life to paint a hip-hop story rich in authentic theatrics. Mountain Lion pt. 2; The Shaman is set for release in the fourth quarter of this year. -Ru Johnson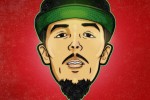 MARLEY B
Recording Artist from Tucson Arizona. Member of Murs' Label 316. New album on www.MarleyB.com. #marleybmondays
SOLO SAM
SoloSam has captured the attention of the local scene and more through his captivating performances and invigorating records. With less than a dozen releases he has caught the attention of the Chicago Tribune, Chicago Reader, EARMILK, DJ Booth, Plug Society and numerous other nationwide publications.  He uses his conversational style to allow people to take an introspective view on their life and spreading the message of self love and individuality.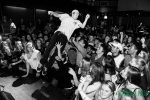 MANWOLVES
Manwolves is a hip hop group from Evanston IL.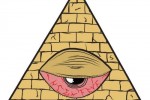 HIGH FIVE
You better get a clue, you clux, the clan is killin it
Reasy Stones
JFamous 666
Rich
E
Yo Kid
Herschel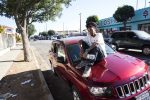 COOKUP CAM
CookUp Cam, also known as Cam Marino, is a 21-year old producer and DJ that resides on the North side Chicago, IL. Having composed his first beat in 2007, it was the creation process that got the beatsmith started in music and art: creating something that fit into his own idea of awesomeness. He used his knack for learning how something is made and then recreating it to get his start in music and has since been regularly applying that same process to all fields of art and business. Nowadays even when you don't hear "CookUp CookUp" you can still hear and feel that signature Cam vibe. That's the hard-hitting bass and heavy drums on a cinematic canvas provided by wavy, melodic sounds.
In addition to DJ'ing events in Chicago for the likes of RiFF RAFF, Savemoney, Curren$y, Alex Wiley, and more, Cam has produced multiple albums and came out with instrumental sets of his own. This includes two albums for Kollateral (QP EP, Meet the Robinsons), one for Teek Hall (Murals), and another for Robby Ra'$hu (Illanacci Sequence).
$35 Meet & Greet
includes M&G before doors with Demrick.